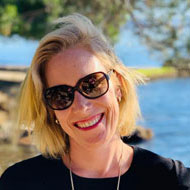 Buying a rental investment property in Mallorca
Pollensa is one of the most beautiful areas of the Balearic Islands. With charming old-town streets, sweeping countryside and idyllic beaches, it is the perfect choice for anyone looking to buy a rental investment property in Mallorca.
Pollensa – The Ideal Holiday Destination to Buy a Property




The Balearic Islands are steeped in culture and history and boast stunning views. Mallorca is no exception with its incredible coastlines and landscapes. Pollensa, in particular, is known for its beauty and diverse scenery. It was one of the first areas to begin promoting tourism on the island of Mallorca and it has now struck a superb balance between unspoiled scenery and lively restaurants and nightlife.
The Pollensa region currently offers a range of stunning rental investment properties. It is possible to find villas, townhouses, apartments, and fincas on offer in highly sought-after destinations such as Pollensa town, El Vila, La Font, Llenaire, and Pinewalk. The area you choose to buy in will depend on the type of property, amenities, and scenery you are looking for.
You can find out more information on each area in Pollensa underneath our quick guide to holiday rental licences (ETV licenses) below.
The importance of an ETV license: your key to investment
Buying a rental investment property in Mallorca opens the door to incredible opportunities for life abroad, holidays, and immediate income. However, in order to benefit from short-term lets, properties must be granted an ETV rental license.
What is an ETV rental licence?
ETV stands for Estancia Turísticas en Viviendas, approximately translating to tourist stays in homes. The ETV rental licence allows home-owners to let out their properties for holiday rentals in Mallorca. This is a compulsory license for tourist lets and applies to all property types, including country homes (called fincas), townhouses, flats, and more.

Check out our ETV rental article  forfinding out  the differences between licensing types, the 12 zones established for rentals in Mallorca, for each of which a specific set of licensing rules apply.


ETV rental licence criteria
Licenses are granted subject to the property meeting certain zoning criteria. This is set out by the urban planning authority in each Balearic island. In Mallorca, residences which are designed for single families and without shared areas are most commonly accepted for ETV licenses. However, there are several types of licenses which can be granted for residences which don't fit this exact profile.
If you're looking for a rental investment property in Mallorca, purchasing a property with a pre-existing ETV license is recommended. This saves time and disappointment, meaning you can begin earning a passive income as soon as you like.
Where to buy a rental investment properties in Pollensa
The property map of Pollensa can be divided into several areas that stretch from the charming town of Pollensa to the stunning Port of Pollensa. Below, you can find information about each key area and a selection of superb rental investment properties with ETV licenses.
Pollensa Old Town 
About Pollensa
The main town of Pollensa, sometimes known as Pollensa Old Town, boasts cobbled streets that are rich in history and art, often dating back to the medieval period.
Many of the houses in the area were built in 18th and 19th centuries and it is possible to find a renovated townhouse with a rental license that seamlessly blends modern and traditional elements.
Pollensa offers welcoming bars and restaurants as well as a number of fantastic landmarks. In particular, the tree-lined Calvari steps attract tourists and locals alike. The 365 steps, one for each day of the year, lead to the tiny church known as El Calvari. Once you've explored the chapel, you will be treated to stunning mountain views stretching to the coast.

Totally renovated townhouse with ETV & pool
Price: 695,000 €
Overview: This enchanting three-bedroom Mallorcan townhouse has undergone attractive renovations to combine the charm of traditional features with an easy, modern feel. The property boasts a beautiful layout. A large kitchen and dining area opens onto a lovely patio with its own pool and integrated Jacuzzi. Please click here to see more.
Port of Pollensa (Puerto Pollensa)
About the area
Pollensa's old town is only a 15-minute drive from the sea-views and beautiful sandy beaches of the Port of Pollensa. Once a fishing village, the area now has a lively harbour that is still used by local fishermen.
The north and south of the port are divided into two beautiful beach areas. To the south, traditional beach dwellers can find a white sandy shore for sunbathing. The north offers the famous Pine Walk Promenade, a sought-after location for properties next to a magnificent coastal walk lined with pine trees.
Llainaire is another area in the Port of Pollensa region which offers the opportunity for incredible sea views, coastal villas, and beautiful beaches. Properties here are in high demand but are well worth looking out for.


Luxury penthouse in the exclusive area of Boquer

Price: 765,000 €
Overview: This modern three-bedroom penthouse offers wonderful views of the bay of Pollensa. The stylish property is located in the fashionable Boquer area of Port of Pollensa, just a short walk from the beach and lively town centre. Its ETV license provides a wealth of opportunities. See more about the penthouse.

Cosy two-bedroom apartment with rental potential

Price: 180,000 €
Overview: As a cosy 'lock up and leave' property in Pollensa within walking distance of the port, this property could be the perfect rental investment opportunity. With two bedrooms and a beautifully designed open-plan layout, the apartment feels spacious, modern and homely. There are lovely gardens, a communal pool, and gym/spa facilities very close by…read more.
La Font, El Vila, surrounding countryside
About the areas
La font and El Vila are two neighbourhoods located just outside of the town of Pollensa. Both offer attractive properties, many of which are stunning villas located in tranquil areas with easy connections to bars and restaurants.
Further afield, the surrounding countryside is an ideal area for finding a finca. These properties usually come with generous gardens and patios, gorgeous views and a wonderful sense of privacy.

Pretty country villa for sale
Price: € 2.800,000 €
This gorgeous rustic finca boasts several terraces, exquisite gardens and a private pool. It occupies an extensive plot of land with a beautiful surrounding landscape. The finca benefits from the privacy of its countryside location, despite being only five minutes from both Pollensa town and the beaches. Inside, the property feels bright and spacious. Its three bedrooms and fitted kitchen offer fantastic opportunities for personal stays, hosting and holiday rentals alike. See the property details here
For more information on each area, please visit our Pollensa guide.
Finding your perfect rental investment property in Mallorca
At Balearic Properties, we're experts in finding the perfect rental investments opportunities in Mallorca. Balearic Properties is the exclusive associate of Savills in Mallorca, meaning you can benefit from over 20 years of local knowledge and an extensive, eclectic portfolio of properties.

See here the best 20 properties for sale with a valid rental licence 


Please contact us if you would like any more information on any of the listed properties, or if you have another style of property in mind.
Other articles of your interest