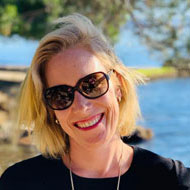 Purchasers top ten Checklist
The magic word is definitely one of the most important issues to consider when you decide you want to buy your own Mallorca property for sale – basically you have to choose between coast, countryside or city/village! Do you want to be miles from anywhere or right in the heart of one of the charming island villages? Do you want a tranquil, rural location or prefer the buzz of Palma? Another tip well worth heeding: if you are not too familiar with your chosen area try to make a trip over out of the summer season just so that you get an idea of the climate conditions.
How much can you spend?
Think very carefully about your budget and don't forget that the purchase fees come on top of the property prices, so always calculate roughly additional 10-12%. A Mallorca villa for sale near the coast with sea views will be more expensive than one more inland. An apartment for sale on Palma's famous "Paseo Maritimo" will be more expensive than in a less exclusive district of the city. Here on Mallorca location dictates the prices of most properties on the sales market.
Decide upon the actual property style
Once you start to intensify your property search you will be amazed about the different styles of properties currently on the market. Many country properties for sale, called fincas, blend in with their rural surroundings due to the traditional exterior features whilst the interior is extremely contemporary, or even minimalistic. Penthouses for sale in Palma's historic district situated in modernised former palaces also will have stunning, ultra-modern interiors – again building an architectural bridge to connect the centuries with one another.
A contemporary, traditional, Mediterranean, rustic or stream-lined style Mallorca property for sale – the choice is yours
When will you be spending time on the island?
Mallorca's seasons are very diverse and lifestyle changes completely depending on the time of the year. If you are planning to spent a lot of time on the island out of the summer months, make sure your dream property for sale is geared up for cooler temperatures. No matter how gorgeous Mallorca's countryside is, a finca for sale can get a bit solitary out there during the winter months or on a rainy day! Apartments for sale in gated communities are always brilliant property options as they have all year commodities and sometimes heated or indoor pools!
How much outside space do you need?
This also depends upon location and property type. Country properties come with a lot of land, this factor offers you a high level of privacy but the grounds need looking after. Or do you prefer the more uncomplicated lock-up-and-go property, like a townhouse or an apartment for sale in a gated complex close to the sea or off a golf course! Here you get to enjoy the benefit of community pools and gardens without the work! A Mallorca house for sale in one of the villages will have a limited patio area, perhaps with a dip-pool which are also easy maintenance facilities.
Are you buying for personal use or also to rent out?
You have decided for yourself what your creature comfort needs are when you visit Mallorca, the difference here is that if you are considering renting out whilst you are not on the island, the property must satisfy requirements that are important to tourists. You might not need air conditioning, as you prefer to open windows etc. for fresh, cool air – a/c is an absolute "must-have" in a rental villa. A Mallorca villa for sale that will generate a good rental income should have a good and fast connection to contemporary amenities and plenty of local entertainment nearby to keep families with kids occupied.
Concentrate on issues other than just the Mallorca property itself
Also make sure you get information about general things like local facilities, road networks, public transport and so on in the area where you want to buy your dream property for sale. You don't always want to be your teen kids' chauffeur during your precious holidays! You will want to enjoy many lazy days in the sun over here, so also check out where the nearest beaches are.
Check out the social scene in your chosen area
It's important that you choose your villa or finca for sale somewhere you will be happy to live no matter what time of the year. A good issue to think about and find out immediately is: Are there other British people nearby who you can make friends with and who will be able to recommend places to go like good restaurants and cafés where you again meet other people. Making friends certainly helps to settle in your Mallorca house and your kids will also be delighted to make island friends!
Check out the sports facilities in your Mallorca region
No matter what kind of sport you actively play or practice back home, Mallorca offers such a broad range of sports activities, you are sure to find adequate facilities within easy driving distance. Of course, water sports make out a big slice of sports on offer but tennis and golf courses are to be found all over the island. Hikers and cyclists can always find new routes on the internet or pick up maps at the local tourist info offices.
Think about the timeframe for the property purchase
You want to make the most of your dream Mallorca home right away, so get the funding in place and check out local financing in addition to your home bank offers. Once you know when the funds are available and your purchase timeframe is in place, you can already start to make plans with regards to island trips and enjoy your Mallorca property for sale right from the word go!
You need an excellent team by your side to make sure that the purchase of your dream Mallorca property runs smoothly. A good 'team' consisting of estate agent and a local, English speaking lawyer so just contact us at one of our 3 offices. We will take care of all aspects relevant to the purchase of you island home and our holiday rentals company will make sure it generates a neat income for you.