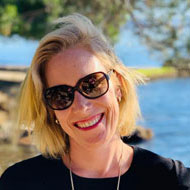 Surveys of properties for sale in Mallorca
Property surveys are becoming standard in Mallorca
They are definitely a standard, pre-purchase procedure in the UK and in many other countries in Europe. There are various types of surveys, depending upon the type of property you are considering buying. It is, however highly advisable to have a survey of your villa or country house for sale in Mallorca carried out because at a time when you are deciding to spend a lot of money on your town house for sale in Pollensa or Sóller you need to be aware of any possible issues while you are negotiating the final price.
Your survey might find out that repairs costing say 10.000€ are needed so you can then negotiate the sum off the final sales price or ask the owners to carry out the necessary work before you purchase and move into your villa for sale in Mallorca. On the other hand, if the property is old, or if it has been extended or altered in any way, a technical architect (who is the equivalent of a surveyor in Mallorca) should look into this carefully. Here the services of a reputable company are needed with experts in all aspects of building a house in Mallorca; the technical architects in Mallorca give an extremely reliable and professional service to the future buyers of a Mallorca finca or country house.


The different types of property surveys
Basically there are 3 levels of surveys:
The Condition Report is good if you are purchasing a modern villa for sale in Mallorca and just need it checking out in general. This survey will give you an overview of the property's condition and highlight issues but it does not go into any detail. It is meant to give you reassurance that everything is in order and that there are no major problems to be expected.
The Homebuyers Report is more detailed than the Condition Report and is a good option if you have some concerns about the house for sale in Andratx or Santa Ponsa that you are about to purchase. It can take up to 4 hours to complete but the surveyor will not look in-depth i.e. under floorboards, he will only see problems on the surface. This survey will define damp and subsidence problems and advise on repair work that needs to be carried out and maintenance. It will also check if the building meets current regulations or not.
The Buildings Survey is the most thorough of all surveys and you really should have this done if you are purchasing an older or unusual property for sale in Mallorca, or if you feel that the property of your choice is in a bad state and you are planning to have significant work done. This survey can take up to a whole day to be completed; this depends on the size and condition of your chosen town house or finca for sale.
The survey will also include costs and timing for any work that needs to be carried out and the surveyor will definitely be more "hands-on" this time. He will provide you with a complete breakdown of the condition and structure of the building and will meticulously list all defects and advise on repair work and maintenance – and look under floorboards this time!
It really does make sense to pay the additional cost and have a survey carried out, our real estate experts at Balearic Properties will be able to make an appointment for you with one of our recommended technical architects and they in turn will advise you regarding which survey is necessary.
At Balearic Properties we are dedicated to looking after all our clients' needs to make sure that the purchase process of your dream villa for sale in Mallorca is smooth and stress free.
Other articles of your interest