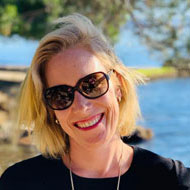 Reforming a town house: the latest trend amongst investors!
Investors have discovered the potential and appealing charm of Mallorcan town houses in fashionable villages such as Pollensa Transforming a slightly old-fashioned or dated village gem into a stunning, modern residence is absolutely en-vogue!
Acquire property and start a reform project is the perfect option to those who want to have a unique house, planned and built with their personal touch to the last detail with it own character, its past, and its own potential. Obviously, a reform involves surprises, some good and some not so much, but the end result is the real prize waiting at the end of the process.
Many old townhouses purchased by foreigners in Mallorca are in need of restoration, renovation or modernisation.
The good location / price ratio of some old buildings, in the heart of a locality, with all the services and good public transport, has led many buyers to consider buying an old house at a good price and with possibilities of reform to adapt it to their needs.
Old houses, offer the buyer a good stage for the negotiation. They are usually properties with little financial burden, which allows the seller more independence, and often need some reform, a factor that plays in favor of the buyer to obtain a price reduction. In addition, the buyer will be able to take advantage of all the advantages of the purchase of second-hand housing, as well as those foreseen for later rehabilitation.
It is advisable not to make the purchase of an old home without good advice from a professional in reforms, capable of detecting deficiencies and evaluating costs to keep in mind when negotiating the purchase price.
It's very important to obtain accurate estimates of the work involved from one or more reliable local builders and always build using traditional construction techniques adapted to the local climate and the main structure is in good condition. Visit the house with our architect before purchasing is essential to ensure good construction. Also, it's necessary to consult the local council building regulations and if necessary expand or open new windows spaces we adjust to the local planning regulations.
Most of reform works require permits very simple process and your architect or Project Manager can manage all the necessary licenses. If works are self-employed, you just have to go to city hall and ask. The architect will help us to control in every moment the costs of the work and will inform us if we are complying with current regulations, what are the licenses to be contracted and how to communicate the reform neighbors.
If the operation is carried out with rigor and seriousness, we will end up having a unique house, adapted to our requirements, with good location, and at a better price than a new house.
With the scarce supply of land for new properties, more and more customers are interested in this possibility. It is also an ideal product for investors, who choose to invest in a privileged location such as Mallorca where land is very limited and properties are always maintained as a rising value. The most important aspect is to find the best company for the housing reform. We recommend the work of professionals in the field as the team of LF91 Project Management. They are specialists in all kind of reform projects and coordinate, organize and manage all the phases of the project from beginning to end; also, they make a financial study centred on all the economic aspects of the project and we carry out a quality supervision of the final details.
In recent years it has been found that housing reform has the incentive to be an element strongly in the housing market, because reform is an excellent alternative to enjoy the best of existing and new homes in the desired location. Visit Balearic-Properties and know our great selection of townhouses for sale in the best areas of Mallorca. Whether you want contemporary village living, or a derelict property you can truly put your own stamp on, Mallorca and Balearic Properties provide the ideal combination to help you achieve your dream of buying a Mediterranean home.
Other articles of your interest