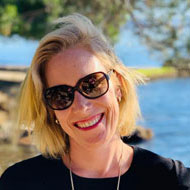 Property Inspection Trips
Maximum attention to our clients is one of the major company philosophies, the source of our success and the reason we are the leading real estate network in Mallorca. Talk to us before you plan to take a trip over to view a property for sale like the apartments in the exciting new, eco-friendly penthouses in Camp de Mar, Andratx.
We are not offering 'free holidays' and do suggest that you pay for your own flights and your accommodation. However if you decide to go ahead and buy a property for sale in Mallorca with our company, we will reimburse your travelling costs.
What is a property inspection trip all about?
A property inspection trip to Mallorca usually consists of a couple of days to view developments or resale properties and to familiarise yourself with both the properties for sale you have decided you wish to view and the area in which you are looking to buy, providing you do not already know the island and its various regions very well. Arrangements are made by the estate agent you are in contact with in our company, who has suggested you take advantage of this service so you just sit back and concentrate on the major issues: buying your perfect Mallorca property!
Our Inspection Trips include
 Flights from your local or nearest airport
 Accommodation with breakfast in a category hotel (generally 4*)
Transfers to and from Palma airport
Your Balearic Properties sales agent to show you around the properties you have decided to view
All legal questions answered by our team of experts
This service is not offered by many agencies; we will endeavour to refund a fair portion if not all of your travelling costs incurred if you decide to buy a property through our company.
What does this service mean for you?
Refunded or subsidised travel costs will vary depending on the property you decide to buy with our company. In some cases costs can be fixed at a set amount for a particular development. If you decide to organise your travel arrangements yourself, or are staying in private, family accommodation simply keep your travel receipts and these will be refunded if you decide to go ahead and buy with our company.
For more information about our company inspection trips please feel free to contact us and we will be delighted to assist you.
Other articles of your interest