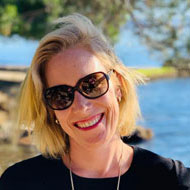 Garden design, minimalism and pure Mediterranean essence
Lifestyle in Mallorca is about spending time outdoors enjoying the sunshine and fantastic climate! Pool terraces surrounded by lush, landscaped gardens are the perfect spots to indulge in the relaxed Mediterranean feeling!
The Mediterranean garden, typical of countries like Spain, Greece, Italy and Morocco; It is a type of garden adapted to the climatology existing in the Mediterranean area characterized by very mild winters and that must withstand a strong summer drought, only compensated in the coastal areas with the humidity of the sea.
A Mediterranean garden stands out mainly for color and aroma and is formed by leafy trees and flowers and plants of bright colors and very aromatic. In addition, it is usual to create some rocky spaces with aromatic plants such as Lavender, Romero and Thyme. As for the plants with flowers we find the carnations, lilies, jasmine and oleander, among others. These are summer species that are easy to maintain, resistant to heat and direct sun exposure.
Due to the characteristics of the Mediterranean climate, it is fundamental to create places of freshness and shade in the gardens, where you want to stay long and create green landscapes, which at any time of the year have colored spots formed by flowering plants. The gardens are designed on the basis of native flora, adapted to the Mediterranean climate; they need little water and offer an impressive variety of plants. The minimalist garden is one of the most current trends in garden design. It emphasizes clear and simple lines, pure forms and a deep sense of space.
The gardens have become one of the most valued aspects of Mallorca properties. There's no doubt that having a beautiful garden is a luxury that allows you to enjoy the climate, the atmosphere and landscapes of the island. This is why a project to build a home can't be considered finished if the characteristics of the environment in which it is to be executed are not taken into account, such as the need to carry out an in-depth study of the exterior space of the property for create a unique space and a quality environment that takes into account the ecological footprint and the environmental framework. We must not forget that the garden is the business card of any building.
Recent research has shown that the benefits of having outdoor and indoor gardens go beyond the aesthetic aspects such as: feeling of well-being, reducing stress, favoring concentration, improving air quality and contributing to the absorption of polluting chemical elements.
A well-designed and planned garden provides added value to the property and, in some cases, increases the value of real estate. In addition, they reflect a way of life and highlight the architecture, framing it and integrating it with the landscape creating an inner-outer connection.

Other articles of your interest