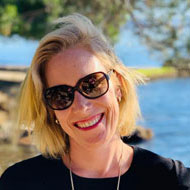 The Most Beautiful Places in Mallorca
Some of these areas in Mallorca will make you want to buy a property as soon as possible
In 2016 Palma de Mallorca was voted as one of the 
best places
 to live in the world, but our beautiful island offers many other areas that you should get to know before starting a property investment.
Here you will find the Balearic-Properties 
top ten list 
of the most beautiful places to visit in Mallorca. Don't miss out!
Deià, Mallorca West Coast
Pollensa, Mallorca North
Santanyi, South Mallorca
Sóller, West Coast
Palma Old Town and City Centre
Port Andratx, Mallorca Southwest
Campanet, North Mallorca
Puerto Alcúdia Beach, Mallorca North
Formentor, Mallorca North
Artà, East of Mallorca
1. Deià. The home of Robert Graves


The English poet and novelist Robert Graves was one of the first foreigners to settle in the village. His house is now a museum open to the public.
Deià is a small municipality and a coastal village in the Serra de Tramuntana.  Located about 16 kilometres (10 miles) north of Valldemossa, it is well-known as the village where many creative artists of the literature and music scenes decided to make their permanent home. Its idyllic landscape, where orange trees and olive groves thrive on steep cliffs overlooking the Mediterranean, attracted German, English and American expatriates after the First World War.
Today, this charming coastal village, on the northwest coast of Mallorca, is regarded to be one of the most beautiful villages on the island. Perched above a ravine at the foot of the Teix mountain, with views of the Mediterranean below, Deià will always continue to attract famous people who, over the years, have bought a house for sale in Deià and have contributed to giving the village its distinct, international Bohemian flair. 
Deià was founded by the Muslim settlers around the 10th century, in those days they also had a strong presence on the island, not only on the mainland. They called the village 'Ad-Daya', which actually means simply 'village'. The locals constructed irrigation systems under the supervision of their occupiers and the amazing agricultural terraces, on which products are still grown today. In the 1970s Deià started to welcome tourism and recognised the benefits brought by visitors who appreciated the beauty and cultural traditions of Mallorca. The village museum bears witness to the interesting history, it is also well worth a visit as it is located in one of the oldest houses in Deià which actually used to be a mill.
In keeping with the southern way of life, Deià also has a variety of fantastic restaurants and trendy cafés where residents can catch up with all the local news. One of these restaurants is positioned in the lovely Cala Deià, a cute pebbled cove with clear waters. This restaurant, called Ca's Patro March became even more famous than it already was thanks to the TV series "The Night Manager", it was a film location for one of the key scenes of the production. You may catch sight of a celebrity whilst having lunch here, alternatively, just enjoy the luxury of eating excellent fresh fish caught daily by the owner's family.
A new Development of 12 Houses Traditional Houses for sale in Deia:  Click here for the details
Being a small village with only a limited number of properties, there are currently only 12 houses for sale in Deià, but a new development is being finished in the area near the centre called Es Clot. These are excellent investment properties with quite reasonable prices starting at 875.000 Euros for a 3 bedroom detached house with stone-clad façade and a traditional design typical of the area. Check out our current portfolio and select a property for sale in Deià.

Just call us at one of our offices if you are interested in this and other developments in Deia: 0034 971 53 22 21 or email us
2. Pollensa – the magical Town surrounded by mountains  in the North of the Island
The town centre
About the town of Pollenca
Pollensa is a charming historic town situated in the north of Mallorca, only about 6 kms away from the magnificent bay of the same name and the international harbour village Puerto Pollensa. The majestic Tramuntana mountain range serves as a backdrop to this exceptionally lovely town and the stunning landscape surrounding it.
Pollensa is famous for its cultural events that are staged all year round and for the abundance of historical sights and stately buildings. Art galleries in the centre are permanently exhibiting the works of local and international artists and visitors doing the rounds enjoy viewing the latest masterpieces of art. Classical or rock concerts during the year also contribute to Pollensa's flair; some take place in one of the churches or chapels, others open-air on a stage in the main square depending on the weather conditions and temperatures.
Authentic houses throughout the town, originally Mallorca town houses for sale owned by local families, have been reformed to highest, modern standards, mainly by their new foreign owners. People of all nationalities have been flocking to Pollensa over the past 10-15 years, looking to improve their lifestyles and become part of the welcoming, slightly laid-back international scene that the town is becoming increasingly popular for.
Property development for sale on the outskirts of Pollensa: Luxury country property with mountain views



Newly Built Finca for sale near Pollensa. 

New properties for Sale in 2021:  Outstanding country property in Pollensa

For more in-depth information about this gorgeous contemporary finca, set in the unbelievably beautiful countryside on Pollensa's immediate outskirts.  Click here for details

The 8 bedroom, luxury country villa pictured above is a prime example of how innovative developers can create an exceptional Mallorcan country home for sale in idyllic surroundings, a home that blends into and harmonises completely with its peaceful location in one of the most beautiful valleys in Mallorca North.
Modern sustainable materials were used throughout the construction; utmost care and attention were paid to each detail, resulting in an outstanding combination of traditional and contemporary elements. The result is a home that oozes a superbly pleasant ambience; it is a home with an ultra-feel-good atmosphere, the perfect retreat for lovers of Mallorcan country properties.
The innovative, charming mixture of tradition with a focus on international trends is the secret why Pollensa attracts investors and property hunters alike. The fact that properties for sale in this area also offer a superb ROI for those wishing to capitalise on their investments by renting their houses or fincas during the holiday season is simply the icing on top of the cake!
Apart from the fantastic town houses that contribute to the unique atmosphere of this extraordinary village, there have been acceptable and discreet development projects in the countryside surrounding the town. Local property experts and builders have proven to be visionaries in this lucrative sector.

Just call us at one of our offices and we will introduce you to the best properties for sale in Pollensa town and surroundings. We will negotiate a superb deal for you and guide you through the whole purchase process. Our after-sales services will take care of your investment during your absence: our property management team offers a reliable and trustworthy service, at Balearic Villas you will find all info regarding holiday rentals in Pollensa.


3. Santanyi – the Bohemian Town
About the town
Santanyi is a charming town with a definite Bohemian atmosphere created by the many artists from all corners of the world who have settled there. It is a prosperous little town with a trendy international flair and an innovative cultural scene. Santanyi is so popular amongst artistically orientated people, that a number of well-known TV stars have even opened restaurants or cafés in town. The French run "L'Art de Vivre" is a popular restaurant on the main square. The owner's own works of art decorate the walls and her daughter is a celebrated chef in her own rights who lives in California during the winter months.
Santanyi is the source of the famous marès stone, this honey coloured stone can be admired in many buildings on the island. It really is a must to incorporate features of this stone when you reform your town house for sale in Santanyi or even have a brand new house built. This stone gives the interior of a house a charmingly mild appearance and depending on the position of the sun, the stone shimmers in a wonderful golden hue, lighting up the rooms.
There are quite a number of historic buildings in Santanyi, a visit to the parish church should definitely be on everyone's agenda. Sant Andreu Apostel houses a famous Rococo organ, which was designed by Jordi Bosch, a master of his trade and donated by a convent in Palma. A famous art gallery is the Gallery Sailer, it is located in a magnificent 17th century and is a favourite haunt for lovers of modern works of art. The central square is the place to meet and catch up with the local news, and on Wednesday and Saturday mornings the whole town really comes alive when the market takes place.


Idyllic beach near Santanyi

Not only the town, the whole region or municipality has a lot to offer including some of the most beautiful beaches and romantic coves on the island – see the photo above. A visit to the stunning, untouched Mondragó Natural Park with the 2 beaches is simply a most. The water here is deep blue and crystal clear and swimming here is an unforgettable experience. Only a few country properties for sale in Santanyi are dotted around the area, enjoying a unique seclusion and tranquillity with a stroll from these beaches.
Property developments in town:
New May 2020: 9 Luxury houses in a new development in Santanyi with best materials and interior design. Watch the Video for details of the finished show house
If you have decided that Santanyi is the place where you want to invest in a Mallorca house for sale, the new development of luxury houses right in the centre will be the perfect option for you. These 2 storey houses with fantastic pools and all elements of comfort and luxury will be completed to absolute highest standards. Underfloor heating and air conditioning throughout provide pleasant temperatures during all months of the year and an internal lift services each floor.
Only the best designer brands and materials will be used throughout the construction, including the famous marès stone. The harmonious combination of traditional and modern elements creates a trendy interior design with an inviting atmosphere. The individual sizes of the houses reflect in their prices.
The houses will also have spacious outside areas, incorporating sunny terraces, a covered BBQ and dining area with summer kitchen, a landscaped eco garden and a pool. The garage will prove to be a very useful asset in a town where parking near your property can sometimes be tricky. Every detail has been given careful attention during the planning and construction process.

See more properties for sale in Santanyi including the brand new town houses here: https://www.balearic-properties.com/en/properties
Simply contact us for further information or arrange an appointment with one of our property experts to visit this charming village and view these fantastic town houses for sale in Santanyi. We will look after you throughout the whole purchase process

Contact us now and ask for a selection of villas or fincas for sale in Mallorca according to your requirements.



4. Puerto de Alcudia: The Family Resort


About the resort

Puerto Alcúdia attracts visitors from a variety of countries, the main contingencies are from the UK and Germany, but the Scandinavians also make up a large number that gradually increases each year. Puerto Alcúdia is a great example of how people from all corners can mix and get on brilliantly and many happy relationships even prove witness to this! Needless to say, the resort is loaded with first class local and international restaurants and trendy bars, catering for all nationalities and adding to Puerto Alcúdia's welcoming, international flair. The yacht marina, called Alcúdiamar, berths vessels up to 30 metres from all countries and offers excellent facilities; its fame has travelled fast, and over the years it has become one of the most visited in the Med.

Puerto Alcúdia is not a compact resort, like its neighbour Puerto Pollensa, the Alcúdia bay is massive, out-sized only by Palma's huge entrance bay down south. The resort stretches from one far corner to well over the middle, offering about 7km of finest sandy beaches. It is one of the best beaches on the island and is unofficially divided into various areas; one of the absolute best sections is the Playa de Muro, where only now and then frontline properties for sale come onto the market. These seafront villas are rapidly snapped up and property hunters are advised to move fast before they miss out! The lucky property investors who finally own a coveted Mallorca apartment or house here, after having waited patiently for their dream home to come up for sale, do not part again that fast, they know that their investment will increase in price over the years.
Early morning on the gorgeous beach
Puerto Alcúdia is probably one of the most favourite holiday destinations on the island. It is a very family friendly resort, catering for all kids' ages and hobbies. The water level leading off the beach is very shallow, so parents can happily let the youngsters play around without having to worry about them having difficulties of any kind. The resort offers all thinkable kinds of water sports, and adults can also have fun para-gliding over the deep blue sea and enjoying spectacular views from high above. Kite surfers congregate regularly in the Playa de Muro section, the conditions there are perfect for their sport and the regularly staged competitions of the surf dare-devils attract many spectators, who are pleased to be able to join in during their holidays. For those who prefer to enjoy a sport on land, the world famous Alcanada golf course beckons them to meet the challenge on one of Europe's most competitive courses. The name Robert Trent jr. is world-famous amongst golf insiders, the best designer of golf courses did not want to miss the chance of planning this exceptionally beautiful course positioned right on the sea front, the result is amazing. The views are so spectacular and the cool, laid-back atmosphere of this course and its classy club house with restaurant are already becoming legendary. The sea is omnipresent from all corners, the air is silky and even professionals have confessed to having been slightly distracted from their game by this unique setting – but only just! Apartments and villas for sale in Puerto Alcúdia have fantastic sea views here in Alcanada and the area is known to be extremely exclusive.

Seafront developments in Puerto Alcúdia

Luxury seafront apartments for sale in Puerto Alcúdia
The ground floor apartment pictured here even has its own pool in spite of direct sea access – the ultimate luxury! It is one unit in a unique and exclusive property development on the beach, in the best location in the north of Mallorca.
These luxury apartments for sale in Puerto Alcúdia offer all comforts and only the best materials etc. have been used throughout construction. They have heating and air conditioning, so they are not only summer residences but can be enjoyed no matter which time of the year. These modern apartments are spacious and light-filled, perfect for unforgettable family holidays. Additionally each apartment has a parking space and storage unit. These are serious investment options and they will not be on the market for long! For more information about seafront properties ion Puerto Alcúdia, please refer to this webpage and note how many have already are available.

Click here to see the apartments available for sale with prices starting from €1,650,000 for a 3 Bedroom apartment with pool

Our property experts will send you the latest frontline developments or villas for sale in Puerto Alcúdia, they can explain exactly where these apartments are located along the vast beach in the bay – or even better book an appointment and see for yourself! We take pride in our professional service that will guide you through the entire purchase process.
5. Puerto Andratx – the Exclusive Port
The Best Location in the Southwest
Puerto Andratx is located in the south-west, at the far end of the island. This appealing and glamorous town hugs a bay shaped like a horseshoe, it is considered to be one of the most scenic harbours in the Med. with a kind of rich-chic flair that is unique and famed beyond the shores of the island. Once a well-functioning fishing port, Puerto Andratx nowadays attracts extremely wealthy people and super rich property buyers from various countries, the German contingent being the strongest at the moment. Positioned right on the seafront with the mountains as a protective backdrop, this lovely location is famed for its top class venues and mega luxury villas for sale in Puerto Andratx.
The international marina, positioned on one side of the bay, adds even more glamour to Puerto Andratx. The facilities are excellent, gleaming yachts up to 35 metres length idle here on their moorings, flashy Bentleys or Jaguars are parked close-by. The Yacht Club has up to 470 berths; the club house with its exquisite gastronomy is well frequented not only by the yacht owners and their crews. The quays for the fishing boats are directly opposite the marina, it is still a functioning fishing port with about 220 berths for vessels up to 15 metres length. This is a fantastic option for owners of smaller boats and those who cannot afford the exorbitant fees in the yacht club.
Those who do not own a yacht can relax and enjoy life on one of the romantic beaches nearby and golfers will be challenged on the Golf de Andratx course in Camp de Mar where prestigious companies regularly organise tournaments. This course was designed by the famous Gleneagles Golf Development and attracts top names of the sport.
Port d'Andratx, as it is called by the locals, is home to numerous, first class restaurants, many positioned on the seafront. Trendy cafés double up as meeting places for local residents and the visiting yachting set, it is really good fun to sit outside and watch the bustle of daily maritime life whilst catching up with the latest news. Town houses and apartments for sale here in the centre of Puerto Andratx are very much en-vouge and coveted, it is a dream for fans of this port to have an island base here in town! Apart from the classy restaurants, the port seems to have a little of everything: elegant boutiques offering the latest designer gear, jewellers shops and quirky gift stores are all to be found in the charming back-streets, it is a real pleasure to go shopping in Port d'Andratx!
How to buy a property in Puerto Andratx

Luxury penthouse for sale in Puerto Andratx
The most logical answer is to simply contact us and one of our property experts will find your personal dream villa or apartment for sale in Puerto Andratx. A luxury penthouse, such as the one pictured here above could be the exact match for you! This superb penthouse is in an impressive complex of only 5 units, located in a quiet street in town, just off the harbour, shops and restaurants.
It offers fantastic views over the harbour and the bay, built to extremely high standards everything here oozes top quality and class. The complex is due for termination this summer and this penthouse is a "must-see"! The penthouse will measure about 170m2 of living space, it has a huge roof terrace of about 150m2 complete with BBQ and its own private pool. More features will be windows with auto-shading, air conditioning, the small community will benefit from parking, lovely gardens and a pool, the developer even offers a 10 year guarantee. See more photos here on our website: https://www.balearic-properties.com/en/property/id/799599-puerto-andratx-luxury-penthouse.html
Our sales team is looking forward to hearing from you and introducing you to this unique residential location. You will find out how much fun it will be to go property hunting in this exclusive port.
6. Campanet – the Peaceful Village

About the village
Campanet is not exactly the village that people who are looking for excitement visit. Well off the beaten tourist-track, this sleepy little village is more or less a "residents only" place for those who enjoy a very quiet lifestyle. Campanet is well connected to the beaches in the north and serious shoppers will reach Palma within 30 minutes by car. Campanet is perfect for buyers of a pretty town house for sale who do not mind driving to see some action and then appreciate a laid-back atmosphere once they are back home.
Campanet attracts people simply because it is so delightful, it is a piece of the authentic Mallorca, locals here speak the Mallorquin dialect and the narrow streets are lined by houses displaying architecture, so typical of the island. In true keeping with all villages and towns on the island, social life in Campanet revolves around the main square, which is dominated by the magnificent Baroque parish church, the "Inmaculada Concepción", which was built in the 18th century.
Basic life is looked after in the village, cute shops, supermarkets and a variety of authentic cafés ensure that there is no essential need to go farther afield for the time being. In spite of being quite small and only having about 2.600 inhabitants, including a small international ex-pat colony, there are a few really good restaurants in the village. Situated at the foothills of the majestic Tramuntana mountain range, Campanet is the perfect location from where to set off from for a hiking or cycling tour. The immediate surroundings are also well worth looking into, the famous Font Ufanes recreation area with the lovely creek and forest is within a casual stroll from the village.
Properties in Campanet
The attraction for buyers looking for a town house or country home for sale in Campanet is not only the beautiful location, prices here are reasonable and very much affordable. Considering that the village is within easy driving reach to all popular areas, a property purchase is a serious option for those with a more limited budget, here they can make their dream of owning a property on Mallorca come true. This is not the area for big developments, it is more a village to purchase and reform one of the pretty town houses. Once renovated to modern standards, these houses convert into fantastic island homes and prove to be good investment options when they hit the sales market again. We have a choice selection of houses in the village waiting for a new owner to give them a complete make-over.
The scenic region offers lovely views across the north of the island, which can even be enjoyed from one of many houses in town due to its position perched on a hilltop. Affordable country homes for sale in Campanet, also often called fincas here on the island, offer a peaceful way of living that people, who want to live set apart from the lively buzz in other areas, really appreciate. Beautiful valleys on the outskirts and the unassuming charm of Campanet are a kind of irresistible attraction for property hunters. These country villas are fantastic options for those who prefer to detach a bit from the centre without living in a secluded area.
Please contact us; we look forward to introducing you to the best properties for sale in Campanet and the stunning surroundings. We guide our clients through the purchase procedure and our after-sales team will take care of your home when you are not on the island. If you wish to capitalise on your investment our team at www.balearic-villas.com can give you all info about holiday rentals.
7. Artà – the Town and Castle
The Santuari Sant Salvador fortress
About the town
Artà is the unofficial "capital" of the north east, a relatively lively town boasting fine traditional architecture; this town has held on to its origins and culture, it has not undertaken any major changes to pander to tourism. The town lies tucked away in a picture-book valley, surrounded by the low mountains of the Llevant Nature Park and some of the island's most beautiful plains. Artá is dominated by the spectacular hilltop fortress the Santuari de Sant Salvador, the views from up there overlooking the old town and the stunning Mallorcan countryside are absolutely amazing.
Artá is quite a prosperous town, known for maintaining traditional artisan crafts. Here the "llatra" products are still hand-made, these are baskets and bags made of braided palm leaves. The local products can be bought either in one of the many cute little shops in town, or Tuesday mornings on the market that takes place on the Plaça Conqueridor. You can also buy textiles and potteries in addition to woven baskets, fruit and vegetables there. Its reputation as being a kind of artistic town with a distinct almost bohemian atmosphere has attracted artists, and those who want to be part of this kind of scene, from many countries to settle in or near town. Their works of art are displayed in cafés or bars all over town!
Apart from the fortress, the caves of Artà are a main attraction. These ancient caves, thousands of years old, are situated on the coastline. The stalagmites and stalactites of all shapes and sizes are an amazing sight; these caves are really worth taking time off the beach for a visit! Slightly more energetic people can try their hand at a round of golf. 2 first-class courses are close to Artà: Capdepera Golf and the Son Servera golf club. Both are 18-hole courses, Capdepera is known for also being kind to beginners and for its restaurant in the club house, the Roca Viva. In Son Servera, beautiful sea views over the Cala Millor bay may distract even serious golfers from their game. This is the second oldest club on the island.
This enchanting, stone-faced country home is a fine example of what property hunters believe a typical Mallorca finca must look like. It is situated on a spacious plot of about 32.000m2, on a hill-side on the outskirts of Artà. This country gem not only promises to offer a fantastic "Mallorca" country lifestyle, it also disposes of the coveted ETV official holiday rental license. This means that the future owner can generate a good income to cover running costs and end up with a neat profit.
Outdoors, the finca has spacious terraces where families can enjoy spending time together, basking in the sun or taking a refreshing dip in the large pool which is flanked by pretty island shrubs. Inside the rooms have been cleverly distributed, the first floor being occupied by the master-suite which has its own private terrace. Downstairs, the grand hall includes the living / dining areas, furthermore here you also find the farmhouse style kitchen and 2 magnificent fireplaces. 2 more bedrooms and a bathroom are also on this floor. Many features of the original house have been preserved, adding to the very special design of the interior. The finca has its own well, a garage, solar panels and a generator. Storage and the heating system are in a separate out-building.
How to buy a property in Mallorca
By contacting our team of property experts, you will get a complete overview of exactly which properties are currently on the sales market. Our team will listen patiently to your ideas and requirements, every little detail is important here in order to find the perfect Mallorca property for sale in Artà, or any other area on the island for you. If you wish to generate a rental income, they will make a special selection of properties that already dispose of the official ETV license. These properties are registered under the touristic law of the islands. Our company can furthermore recommend trusted lawyers that speak your language and local banks for your transactions, no language barriers there, either! The complete purchase process will be smooth and free of hassle for you; we want you to enjoy your new island home from the minute you get in touch with us.
Our sales experts are looking forward to hearing from you. They will guide you and introduce you to the best properties for sale in your chosen region. Their advice is based upon many years of experience; their professional assistance will save you unnecessary time and money!



Stay tuned with our latest properties in other beautiful areas in Mallorca and subscribe to our weekly newsletter


Related to this article:

https://www.balearic-properties.com/mallorca-property-market-2020
https://www.balearic-properties.com/blog/2011/08/buying-property-in-mallorca/
https://www.balearic-properties.com/blog/2012/06/hot-spots-to-buy-property/

9 of the best luxury properties for sale in Mallorca


Other articles of your interest
economy