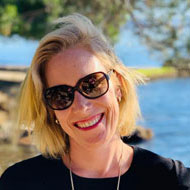 Mallorca Property Market 2020
2020 Property Market Mallorca Insights - Q2 Report by Balearic Properties
Villa for sale in Puerto Andratx by Balearic Properties
The largest of the Balearic Islands, Mallorca has enjoyed a significant rise in foreign property investors over the last ten years. Popular for its paradise like climate and stunning views, as well as being an extremely safe place to live, people from mainland Europe flock there to enjoy an easier pace of life.
With a wide variety of lifestyle choices from the cosmopolitan style living in the capital, Palma de Mallorca, to a more secluded lifestyle in the sleepy countryside of Santanyí, Mallorca has plenty to offer every personality and way of life.


An Insight of the Property Market in 2020
Despite the recent pandemic outbreak of Covid-19, Mallorca's popularity over the years means it isn't suffering a sudden downturn in foreign property investors as much as one may expect. Though there is a natural slowing, the popularity for investment in property on this island is still present. And when Covid-19 is but a distant memory, there's a perfect chance to seize an opportunity and finally invest in that dream Mediterranean home you've always wanted. According to a study of the 2018/19 market, property prices in the Balearics went up by 4% in just 12 months. The Balearic and Canary Islands were the leaders in real estate price growth, reaching 10.6% y-o-y to an average of €1,511 per m2. The real estate market growth on the islands was much higher, compared to the 6.7% rise on the Mediterranean Coast, and the 8.7% rise in big cities like Madrid and Barcelona.
Mallorca experienced significant price increases of around 31% over the last five years
It's what happens in the wake of Covid-19 that will be interesting to see, and with Mallorca experiencing years of significant price increases of around 31% over the last five years, post Covid-19 may turn out to be a rare opportunity to snare a beautiful property for an amazing price.
If you're interested in a more modest investment you can find a number of these in the north, northwest and south of the island. However, if you are looking to avail of one of the copious numbers of luxury properties the island has to offer, for which the market has seen a growing demand in recent years, then you will find plenty for sale in the southwest in the likes of Palma and the surrounding areas.
Considering Palma is the lively and vibrant capital city, a short drive from the airport and enjoys a high quality of lifestyle, it's not surprising to see so many of the luxury properties concentrated to this area.
The least expensive areas, as expected, are further from the sea in the middle of the island. Though remember, you're still never more than a 25-minute drive from the coast. That's the beauty of small island living.
Investors in the Mallorca property market tend to be real estate buyers from Germany, UK and Sweden. In fact, one third of the total property demand comes from foreign investors, making it an incredibly popular island for those looking to come to Mallorca to enjoy the stunning views, pristine beaches and high-quality lifestyle.

Mallorca Holidaymakers Will Continue Strong in 2021

With last year's spending reaching 14,826 million euros (a 1.6% increase) and property sales and tourist numbers up, it is safe to say that the coming years will bring more holidaymakers and international buyers looking for the perfect home in Mallorca. Whatever is going on in the world now, you can't deny that's an impressive number of sales and highlights just how popular Mallorca is for investment.
The current market claims to be reliable and resilient, and despite Covid-19, real estate agents remain confident in the recovery of the market once lockdown restrictions lift. On April 3rd of this year, Balearic Properties reported a slowing down over the previous 20 days but says there were still a healthy number of clients sending new requests for property details.2 Prior to this they estimated a 6% rise in the luxury property market in Mallorca until 2022. Even if current events dent this a little, it's unlikely to affect the high-end properties too heavily.
The benefits of investing in the Mallorca Property Market in 2020 are positive overall. You're most likely going to be able to make an offer that last year, may have been just out of your price range, but post pandemic, you now find is being accepted gratefully.
Experiencing a pandemic certainly gives us reason to re-evaluate how we live our lives. Many of us are guilty of the "one day" narrative, always promising to pack it all in one day and move to a tropical island to enjoy a better way of life, but that dream seems to remain forever in our future. If this pandemic has taught us anything, it's to live each day for itself and not waste time.
If you've always dreamt of having that amazing luxury villa in Palma, or a modest apartment in the north of the island where you can enjoy a slower paced lifestyle in a sleepy town, never has there been a better time to seize the day and finally realize your dreams.
So, you're convinced. Investing in property in Mallorca is the first step on your journey to living your life to the fullest. But where on the island should you go? Thankfully, Mallorca offers something for every personality and lifestyle, and below you'll find our top five hot spots to suit all walks of life.


Don't Miss Out These Top 5 Spots When Buying a Property in Mallorca
If you're ready to take the next step and purchase property in Mallorca, then it's important to understand the property market.  The real estate company Balearic Properties have been analyzing the holiday property market in Mallorca for some years now to track foreign property investment on the island.
Palma de Mallorca: The capital city ranks amongst the top places in all of Spain for quality of life. The Sunday Times declared it the best place to live in the world and with its prime coastal location, sea views, limitless amenities, strong historical base with a stunning cathedral, and an abundance of luxury villas for sale, it's no wonder it's such a hot spot for foreign investors. It's also very close to the airport, making it attractive to those who just want to get on with relaxing once they land.
Within the city you'll find reminders of its 13th Century Christian roots as you trail the medieval streets through the vibrant markets and neighborhoods. This city is never short of places to eat, things to do or fresh adventures to explore. If you enjoy the vibrancy of city life with a laidback attitude, then this is the place for you.
Palma is where you'll find one of the highest standards of living on the island with properties ranging from 300,000 for a one bed apartment to well in excess of 10 million euro for a villa or penthouse. If your aim is to live it up and live well, then Palma is where you're going to do it.




Example Properties for Sale in Palma:
Large town house with panoramic views and stylish interior in Calatrava, Palma
An opportunity to acquire a rarely available town house built in the 14th century in one of the most desirable locations in Central Palma. A classic town house with four levels situated in the Calatrava district, not far from the Cathedral. This is a highly attractive investment opportunity for a number of reasons   Price is € 2.600.000 - See the full details here
Palma Casco Antiguo Video Tour 
Port d'Andratx, the golden resort in the Southwest of Mallorca
Also located on the southwest coast, Andratx is further west again from Palma and another town full of vibrancy and an extremely popular sailing culture. Here you'll find a mix of sport and leisure boats, not to mention those all impressive superyachts. It hosts a stunning and busy sailing club and along the promenade you'll find the wonderful market where fresh fish can be purchased every afternoon.
Port d'Andratx sees a variety of culture in its residents who enjoy the combination of shopping, fine restaurants, religious architecture and nightlife it has to offer. Though it's still full of life, it's a step down in hustle and bustle from Palma de Mallorca and therefore would suit those seeking a slower pace of life while still enjoying the option to step it up when desired. Also, if you are into your sailing, there's no better place to be.
As a result of its sailing heritage, and its mooring of many superyachts, properties in this area tend towards the luxurious, with average prices ranging from 4-17 million euro for a villa. The average price range for a modern apartment ranges from 500,000 to 1 million euro.
If you find that a little outside of your price range, but you're still keen to live in this area, you can always look in the elevated town of Andratx. Here you'll find apartments and townhouses in the center of the town ranging from 350,000 to 700,000 euro while houses on the outskirts are known to go for between 500,000 and 15 million euro.
Properties for Sale in Port d'Andratx:
Property Id: SWOPTA4992  Location:  Puerto de Andratx     Purchase Price : € 7.900.000

The North of Mallorca: Pollensa, Alcudia, Campanet
Port de Pollensa: In the north of the island is the Port of Pollensa and the nearby town of Pollensa. Favored heavily by British buyers, this area experiences a colder winter than the towns in the south of the island, but by UK standards it's much more short lived. But you will find local shops and restaurants in the area will take a hiatus during the winter season.
So, if you like some seclusion in your life, then a remote mild winter in the north of the island may be right up your street when paired with a bustling summer season with plenty to see and do when the entire area comes to life.
The town of Pollensa itself is like any ancient Spanish town with small access roads and a good hubbub about the town most of the year. There's also the Sunday market that foodies love to visit for the fresh produce. If you're a fan of olives, you won't go wrong here.
Port Pollensa sports a number of sandy beaches and golf courses so you're never far from a relaxing day by the sea even if you reside nearer the town. The Pine Walk will reveal incredible views of the bay. There are also a number of hiking routes in this area. Agatha Christie came here once and was inspired to write "Problems at Pollensa Bay." Reason enough to set up house here, surely.
Property prices in Pollensa town range from 150,000 to 10 million euro while in Port de Pollensa you'll be looking at anything form 100,000 for a studio apartment to around 5 million euro for a villa.


Artà & Capdepera: On the northeast of the island are two towns located quite close together that are both popular with foreign investors, Germans in particular. The beautiful town of Artà is tucked into the valley of the Llevant National Park, meaning you're never short of some beautiful views of the rural plains.
The weekly Tuesday market is known for its craft specialties in pottery and basket weaving. So, if you're a craft lover, this town could be the place for you to settle. There are a number of historic sites including the remains of an ancient fortress.
You also can't live in Artà without visiting the Caves d'Artà where you can wonder at the stalagmite and stalactite formations
If you have a particular hankering for the quiet life, then the village of Capdepera is another option in the northeast of the island that could suit your lifestyle needs. It's surrounded by greenery and forests, so you can enjoy having a little home from home feel but in a warmer climate.
It has a 14th century castle and a unique Medieval Market selling the widest variety of items on the island. It's just a few kilometers from the beach for those all-important fun in the sun days including water sports and boat tours. And if you're a golfer, fear not, it has its own 18-hole golf course.
In Artà you can expect to pay between 100,000 for a "fixer-upper" and 5 million euro for a luxury villa.
Capdepera prices range from 250,000 euro up to 5 million for a villa.
Properties for Sale in Artà & Capdepera:
Seven Bedroom Luxury Villa in Artà
€4,200,000
Two Bedroom Apartment in Capdepera
€298,973
Santanyí: Our tour of the housing market in Mallorca ends in the southeast area of Santanyí. A former walled town set amongst the countryside, this area is known for its provincial beauty. It's incredibly popular with German buyers, with a well-established permanent German population.
The town has a twice weekly market, quirky shops, interesting restaurants and a number of galleries and art workshops. It's become known somewhat as a haven for artists to retreat to and has an artistic cultural feel to it as a result, like anything can happen here.
Outside of the town center you can enjoy 48km of coastline, Santanyí beach and a golf course. You can also take a stroll around the Botanticus botanical gardens in nearby Ses Salines where tropical jungle plants live with a number of Mediterranean species and even a cactus garden.
Santanyí certainly appeals to those looking for a much slower pace of life while enjoying the warmer southern climate. The buildings are constructed of golden sandstone giving it a unique glow that can't help but make you feel cozy when you're there. Santanyí is certainly one of the more affordable areas on the island with a number of restoration properties available as well as more modern ones.
Plots start at 100,000 euro with apartments and townhouses going between 200,00 and 600,000 euro. Villas and luxury houses range greatly from 500,000 to 3-5 million euro.
Example Properties for Sale in Santanyí


Watch the video of these 15 Houses for sale in Santanyi
Best Architecture And Interior Design in Mallorca
The combination of great architecture and modern interior design makes this luxury development in Majorca go on the top wanted list of houses for sale in Santanyi, Mallorca. Developed by one of the best architecture studios of Mallorca , they have worked intense in the interior design and personality to this rare and exclusive development.


What Are You Waiting For?
Property Id: SEL52527
7,500,000 €
Whatever your desired lifestyle is set to be in the coming months as we all "start over", you can be confident that you'll find a pace of life that molds to your preferences in Mallorca. Whether you love the hustle and bustle of the capital, something a little more sedate and exclusive, or feeling like you've stepped back in time, you won't be disappointed investing in the Mallorca property market.
Property investment in Mallorca in 2020 is set to be as desirable as ever in the coming months, but now is the time to make the most of the deals that will be available. Never has there been a better time to take a leap and live life for today. If you've always envisioned that 'life on the Med' dream, eating fresh food from the local market and feeling the sun on your face all year round, then Mallorca is waiting for you.

Dont miss out these great articles from our local experts: