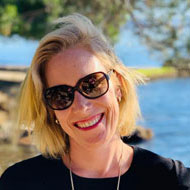 Mallorca Property Market 2021 | The COVID-19 effect
The General Situation
Mallorca and its neighbouring islands have been favourite investment markets for property hunters now for many decades. A villa, country home or a lock-up and go apartment for sale in Mallorca have always been regarded as solid investments, not only with financial aspects in mind, but also with regards to a benefiting from a completely different lifestyle.
But now the world is facing a huge challenge that cannot even be compared to past financial crisis. This crisis is not just going to blow over very soon, because once the health threat has been resolved by professionals who are frantically working in labs all over the world to find a vaccine, the financial impact of this shut-down in countries including those of the economic giants, will be tremendous and the world will have to deal with this impact for some years to come.
The Impact on Mallorca's Real Estate Market



Click here to see the Map in PDF

Demand for luxury properties in Mallorca higuer than ever in 2021
So what does this mean for Mallorca and one of its main income sources – the Real Estate Market? Those who know the island well will not be surprised that there has not been a slow down as far as enquiries for properties for sale in Mallorca are concerned, on the contrary, enquiries are increasing.
At Balearic Properties, we are experiencing a steady flow of enquiries from our existing, loyal clients and also from new ones. Contrary to some speculations, property prices have increased 10% compared to  last year prices. The market on Mallorca is extremely resilient and reliable, some of the main reasons why a property for sale in Mallorca is regarded as a sensible investment, especially now that stock markets are under attack and investments in other fields are falling apart.

Related Story:
How to buy a property during the coronavirus pandemic in Mallorca


A frontline beach property at Pollensa Bay , a brighter view to enjoy in the future
Set apart from the mainland, Mallorca and the sister islands have fortunately been protected from the rapid out-break of this pandemic by the sheer distance provided by the Mediterranean. Thankfully, the virus has not been able to spread like in Spain's major cities, such as Madrid or Barcelona and the few mortality cases on the island (4 in all so far) were down to unfortunate previous health problems.
The natural protection that the Mallorca's position surrounded by the sea enjoys, and the ease with which all islands have been able to implement a lockdown, which incidentally has been welcomed by all residents, are safe-guarding the inhabitants. Many owners of properties for sale in Mallorca are extremely grateful to be here on the island where they feel much safer, than in their home countries.
We can always learn something about the property markets
A coin has two sides, everything else also has. This crisis will end, life will go on and whilst we are being relentlessly pounded by the media with negative news every day, we should not forget to look forward to a brighter future and possibly rethink our current lifestyle! Why not have positive thoughts and plans for the future instead of the permanent "doom and gloom" and panic that is trying to grip our minds?
We all have enough time now to look at available information, browse the web etc. and our teams at Balearic Properties and Balearic Villas are all working from home and can help you plan for this immediate brighter future. The opportunity is there to book a lovely sea view villa on Mallorca for your summer holidays at discount prices, something for you and your family to actively look forward to.
Alternatively, get the ball rolling and contact us with your visions and needs, we will do everything to make you happy by finding the Mallorca property for sale of your dreams, so that you also can enjoy a definitely stress free lifestyle in the sun surrounded by the most beautiful landscape the Med. has to offer. We can learn from this pandemic just how fast our lives can be over-turned but also how such crisis situations can inspire us to re-asses and better our personal situation.
Just give us a call, send an email over and we will start hunting for you. We are with you all the way and look forward to helping you brighten up your future!
Related article:
2020 Market Mallorca Insights - Q2 Report by Balearic Properties
Other articles of your interest
economy