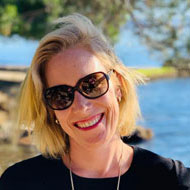 House prices in the Balearic Islands current situation
The price of existing homes in Spain moderated its decline over the past year to 2% on average, placing the square meter in 1,563 euros, but has risen in some regions, mainly in the Balearics, with an 3.3% increase. In the full year, five communities have registered price increases being Baleares which has experienced the biggest rise.
The resale housing reached an average price of 2,076 euros per square meter in the Balearic Islands in December, representing an increase of 0.91% and is the third largest increase in Spain. Similarly, it is also the third community where most has raised the price of used housing semiannually, with 1.59%, and the fourth in the quarter, with a rise of 1.51%.
Balearic Islands autonomy is the second most expensive housing resale country, only behind the Basque Country (€ 2,822 / m²) Palma being the ninth most expensive capital city after experiencing Spain in December 2015 increased by 3% to 1,999 euros per square meter after being since early 2014 with a substantially flat performance, the report Evaluation Society ST.
In the whole of Spain, the average price of resale property was 1,535 euros per square meter in December, with a monthly increase of 0.84%. From year to year, the fall is 1.51%. The number registered marks a biannual increase of 1.57% and 2.13% quarterly.
Similarly, the average price of new housing in Spain free has increased by 2.9 percent in 2015 and 1.1 percent in the last six months, reaching a level equivalent prices of the month June 2002 in real terms. This increase in prices in 2015 reversed the downward trend experienced during 2014, a drop of 2.2% was recorded. By region, there have been increases in 11 of the 17 regions, being Balearic Islands among the first places.
The forecast for next year is that the normalizing trend continues with sustained growth in the number of operations with stable prices.
Modern town house with a lot of charm in Pollensa
Apartment with private garden for sale in Camp de Mar, Golf de Andratx
Apartment with sea views for sale in La Calatrava, Palma
If you're interested in purchasing a property in Mallorca please contact Balearic Properties, will be happy to help you easily find the property of your dreams, we have highly qualified multilingual staff and best prices for the best properties in Mallorca.
Other articles of your interest
economy