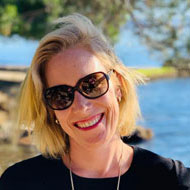 Build or Renovate?
If you harbour romantic notions of buying an old Mallorcan house - even a ruin - that you can restore and turn into your personal haven, you're certainly not alone.
But the reality with buying older properties is that renovating isn't always the best course of action. Sometimes, you're better off demolishing the existing structure and rebuilding. Whether you should renovate or rebuild depends on multiple factors, some of which are a matter of personal choice, and some of which are out of your hands. 
What can you afford?
Broadly speaking, a renovation project will cost less than a total new build, as long as you can preserve a significant amount of the original structure.
However, the advantage of a new build is that estimates are more precise – the exact scope of the job is known and the cost of materials and labour can be accurately calculated - so you know what the whole project will set you back before you begin.
With renovations, the final cost is harder to predict as structural problems that lie hidden within the walls are often not discovered until the work begins. When that happens you have to be prepared to adjust your budget accordingly. Additionally, renovations may mean sourcing specialist materials and skilled craftsmen to maintain the existing aesthetic. All this can result in the costs per square metre being higher for renovations than for rebuilds.
What is permissible?
Depending on the building in question and the zoning regulations, your property may be listed or protected, which will restrict what you can change.
Tearing down such a building may not be permitted, making a renovation your only option, and even then, you may be limited in what can be done to the exterior.
Urban land and property is usually subject to less restrictions, giving you more creative freedom.
It is advisable to have a professional investigate any restrictions that may exist before you make a commitment.
Is it structurally sound?
The structural integrity of the property may dictate whether you remodel or start over. If you can work with the existing foundations, exterior walls and roofs, then it may be cheaper to keep these and refurbish the interior. But if the structure is unsafe, you may have no choice but to pull it down and start over.
A structural survey prior to purchase will give you a good idea of what to expect.
Aside from these practical considerations, consider what you want from your Mallorca property.
Majorcan charm
Many foreign buyers are inevitably drawn to older Majorcan houses for their history, their distinctive architecture, and the character of the natural stone walls, wooden beams and antique tiled floors. If it's the charm of a traditional house you dream of, opt for a renovation – you won't get the same sense of history and character in a new build.
Orientation and position
In Mallorca most people want a south-facing home that makes the most of the abundant sunshine. Depending on the location, however, it may be more important to orient the house to the views. If an existing property is poorly positioned, building a new house that can be optimally oriented makes more sense.
A land survey can provide valuable insight into the best position for your property.
Sustainability
On the one hand, renovating a property allows you to reuse materials and generates less waste, which is preferable from an environmental perspective. Installing interior insulation can also help to keep a home warmer in winter and cooler in summer, thus reducing energy needs.
On the other hand, a new construction will be well insulated and energy efficient at the outset, built with safe, non-toxic materials and to a standard that ensures it will endure for many years to come.
Running costs
Although the initial cost of either building or renovating a property is the figure that people focus on, over the long term, it's important to also consider the running costs.
Renovated properties still have old construction at their core so are less energy efficient, less insulated and likely to require more maintenance. New builds, however, are inherently more economical to run, as the maintenance requirements will be fewer, the electrical systems will designed to be low consumption, home automation systems can be built in to further save on energy costs, and good insulation will reduce the need for air-conditioning and heating.
Deciding whether to renovate or rebuild will depend very much on the property in question, your budget and your time frame. Before making any firm decisions, it's advisable to seek professional advice. Contact for an independent, impartial consultation.
Other articles of your interest