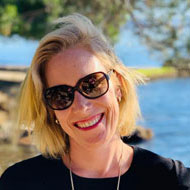 Golden VisaGolden Visa: Practical application for foreign non EU-citizens aiming to obtain visa or residence permit acquiring a property
The Law 14/2013 requires that the value of the property (houses, business premises, industrial warehouses, garages, store rooms, plots, flats…) is equal or superior to 500.000 Euros. The amount in question must be understood as follows:
The object has to be free of charges (except for the part exceeding 500.000 Euros)
The amount of 500.000 Euros has to be understood as a principal amount, regardless of taxes. Therefore, it is not sufficient that the purchase Price is below 500.000 Euros and pretend to reach this figure applying the VAT (plot 21%, house 10%).
If three persons purchase a flat of 1.500.000 Euros, all the 3 persons have the right to apply for visas or residence permits. In the case of an acquisition by two persons, if the value is of 500.000 Euros, only one of the co-owners is enabled to choose the privileged way of obtaining the visa or residence permit.
When acquiring a plot of 300.000 Euros and subsequently a house is being built, declaring a capital cost of 200.000 Euros, the visa will not be granted. The successive accumulation up to the amount of 500.000 Euros is not permitted for the purpose of granting the visa. This minimum amount has to be reached in order to apply for a visa or residence permit.
Other articles of your interest