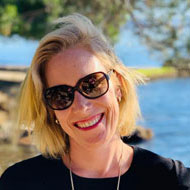 At last: an international school in the north of Mallorca
Foreign residents with children at school will be delighted to know that driving to and fro' will finally be over in the very near future, since Mallorca's north will also soon feature a private, international school. The international schools in Mallorca are currently concentrated around Palma and the southwest. The schools have an excellent reputation and you should register your child quickly, because the limited places are in high demand! Parents here in the north, who own a villa for sale in Alcudia, or an apartment in Puerto Pollensa, had no other choice than either to choose boarding as an alternative to the daily driving, or to deal with the local schools, which understandably are less internationally oriented.
Now a school will be opening in the north, parents can register their children aged 3-8 years already from February onwards. The school is scheduled to begin operating in September. It will start with an infants and primary school, the long-term plan is to increase by another grade level every year. Pupils will be taught in English and Spanish, currently teachers are still being sought, they should be qualified, native English speakers.
The school is situated in a tranquil urbanisation with superb connections to all towns in the north of the island.
The location is perfect, easily accessible
A large, former gastronomical facility on the outskirts of the quiet residential area Crestatx/Subac is currently being refurbished and the school will have a large pool, a running track and even a small forest. The urbanisation is known as a peaceful residential area with villas and is very popular with residents. Mallorca houses for sale in this location near Pollensa quickly find new owners. The area is conveniently located: about 8 minutes by car from Pollensa and 5 from Sa Pobla, near the motorway so it is a comfortable drive away from towns in the north, such as Alcudia, Muro or Campanet etc. The northern region is quite extensive and many foreign residents have been complaining for years about the fact that there was no alternative to the international schools in the south.
Location map with link
Internationally recognised curriculum
The curriculum is based on the British educational system and is therefore recognised internationally. Comparable schools in the south are: King Richard College in Portals Nous and BIC in Sa Porrassa and San Agustí. Furthermore, the English system is already being taught successfully at the Queens and Bellver International Colleges in Palma.
The children will be privileged to attend a modern school in a beautiful green zone in the north and they will not have to commute excessively long. The north has always felt neglected as far as schooling is concerned and now this "vacancy" has finally been filled. Residents, owners of a villa or finca for sale near Pollensa in this lovely residential area called Crestatx/Subach, will be especially pleased because they have this wonderful facility right on their doorsteps!
It is our pleasure to inform you of current property deals and even island news. We like to keep our customers up-to-date and are always happy to support you actively in your search for the perfect property for sale in Mallorca. Find out more about Mallorca villas and fincas in Pollensa and surroundings here, we always have the latest listings immediately online!
Other articles of your interest
economy