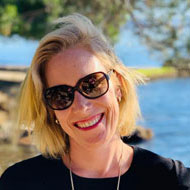 How to make sure your house renovation costs don't go over budget
Renovating your Spanish home can give it a whole new lease of life and can add substantial value to the property's worth. However, renovation is a big decision, so it's essential that you plan with care and consideration to avoid going over budget.
We've compiled a number of 'top tips' to help ensure your home renovation goes smoothly and doesn't end in tears!
Hire a good professional

It goes without saying that investing in the services of a professional is vital to ensure a smooth transformation of your home. Whatever your needs, whatever your budget, hiring a professional will almost certainly save you time, money and also stress. An expert in architecture and/or interior design will get things moving for you. He or she will advise on things like materials to be used, how to make the best use of your space and resources, highlight any potential problems and ensure all goes according to plan.
Decide on your budget

Informing your interior designer/architect of your available budget will save you time and money by preventing superfluous designs and proposals which your budget won't allow. It also provides an opportunity for them to come up with creative and imaginative ideas which don't cost a lot of money!
Love your lists
Decide on what you want for your house reform and make a list. Do you want a bigger kitchen? Do you want your bedroom to have an en suite bathroom? Would you like more natural light to stream into your house? Present your professionals with a list of your needs in order to receive an estimated cost of the works. (At this stage they can look into building regulations, consultations with the local council, and a rough time scale of when the work can begin.)
Get a few quotes

It's generally not a good idea just to get one quote for the work - unless they have been personally recommended to you via someone you trust. Otherwise, get at least 3 quotes as there could well be some unanticipated issues that occur, resulting in higher costs.
Your detailed quotes should include the type, quantity and quality of materials to be used, as well as all relevant measurements. You can then choose the builder you prefer, usually on the advice of your interior designer/architect who will help you select the quote that offers the best guarantees. Once the plans are drawn up, you can apply for a building permit.
The devil's in the detail

Make sure your chosen contractor's description of work to be carried out itemizes everything in minute detail. You want to make sure that everything is considered before you finally commit.
Plan your purchases carefully
Time is money, and delays can mean more expense. So it's advisable to make sure that the items you choose are in stock or, if imported, there will be no issue with customs. Delays can cause inconvenience as well as extra expense. It's also a good idea to check items as they are delivered. Your architect/interior designer may be able to help out here.
Don't forget the rubbish
As the work begins, there will naturally be a substantial amount of demolished materials and debris to dispose of. Make sure your quote takes this into account - you don't want a nasty shock that could make you go over budget.
Be on the job
If you can, take a hands-on role with the house renovation. This way you can supervise and coordinate the work to make sure important deadlines are met and that materials are not damaged. By being there you can also ensure the builders don't make too much of a mess.
Good luck!
At Balearic Properties we would be delighted to help you find your dream home for sale in Mallorca. If you would like any information or advice please feel free to contact one of our friendly, helpful property professionals. Or simply give us a call on +34 971 53 22 21
Other articles of your interest