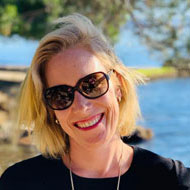 FAQ: How is COVID-19 changing the
Spanish property market?
Every aspect of society has been affected by COVID-19 in some way. The Spanish property market is no different. But, here at Balearic Properties, we've found ways to adapt and change with new market demands. In this FAQ, we look at how COVID-19 is, and isn't, changing the Spanish property market.
How has the Spanish housing market changed since COVID-19?
According to the Spanish Notary Council (el Consejo General des Notario), Q1 and Q2 of 2020 showed a drop in property sales. However, recent figures look promising. Reports for August and September 2020 show a year-on-year sales increase of 6.5% and 5.4% respectively.
Spanish housing prices have been steadily rising since 2014. But, this increase could be slowing or changing as a result of the pandemic. It's still early, meaning we will have to wait until a clearer picture emerges. But, monitoring trends will help buyers to spot potential investment opportunities.
In terms of property type, Iris Grünewald, Managing Director of Balearic Properties, explains that they have still seen demand for holiday villas. She says:
It has taken a situation like this to give [buyers] the push to actively pursue [their dream of owning a holiday villa] …it's also given them lots of free time to scroll through real estate listings!
What does the Majorcan property market look like right now?
Our team has compiled a Q2 2020 insight report that explores the current market. Here are some key takeaways:
The results of investing in the Mallorcan property market in 2020 would be positive overall.
Although the property market may take a hit, the luxury sector should see less impact.
On April 3rd of this year, Balearic Properties reported a slowing down over the previous 20 days but says there were still a healthy number of clients sending new requests for property details.
The full report is available here.
What does the market look like for foreign buyers?
In the second half of 2019, 18.7% of all Spanish property sales were completed by foreign buyers. This statistic comes from the Spanish Notary Council, who monitor real estate market trends across Spain.
It wouldn't be surprising if these trends changed for 2020, with travel restrictions and reduced possibilities for visits. However, as infection rates fluctuate, travel advice regularly changes. Buyers from outside Spain who wish to visit the country should monitor official travel information and stay up-to-date with the latest guidelines.
At Balearic Properties, we offer top property management services. You can select one of three packages, gold, silver, or bronze, depending on your needs. Property management services are ideal for those who are often away from their home and/or let their property to tourists. From key holding services to 24/7 assistance for guests, we have something for everyone.
What does the future hold for the Spanish property market?
We recently published an article about investing in the Spanish property market after COVID-19. The article looked at data from BBVA, who predict that the impact of COVID-19 will not replicate the hard times felt by the recession. Although the pandemic will influence the property market, buyers should be hopeful. Our article suggests four steps for investing in your dream property.
Although statistics on the future Spanish housing market haven't emerged yet, we might find that most in-demand properties start to look a little different. As we spend more time at home, the idea of extensive outside space, open-plan living, and beautiful views seems increasingly attractive.
We regularly publish updates on the Balearic Properties news pages. This includes everything from guides on buying and selling properties to examining the future of building and design. For more information on the current Spanish property market, have a look at our articles. Or, you can get in touch with us directly.
How is business being done now?
We've adapted the way we work to keep everyone safe. Sometimes, this means taking online meetings or giving virtual tours. Luckily, we're adept at all things digital. At Balearic properties, we've been experts in Mallorcan property for over 20 years. If you're thinking about buying in the Balearic Islands, we can guide you through the process. Our sales team is multilingual and we make sure to put our clients first. Let us guide you through the Spanish property market.
Where can I find the best properties available now?
For the latest properties, please browse our online portfolio. We currently have a stunning selection of villas, fincas, townhouses, and apartments. These properties are available across Mallorca, from inland sanctuaries to coastal retreats and lively town centre penthouses.
Other articles of your interest