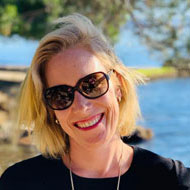 How to invest in Spanish property after the
COVID-19 pandemic
Investing in real estate during or after the coronavirus pandemic may seem daunting. However, the industry has a lot to offer potential buyers with the right strategies. At Balearic Properties, we have over 20 years' experience in the Mallorcan property market. We've put together this expert guide to help you with your next Spanish property investment.
A positive outlook for the post-coronavirus property market
Like any industry, the Spanish real estate market dealt with its share of challenges during and after the coronavirus shut-down. However, as people begin a tentative return to normality, the prospect of economic recovery isn't as distant as it may seem.
BBVA predicts that Covid-19 will not replicate the severe property crunch felt during the 2008 recession. The pre-pandemic property industry was in a strong positioner position than the pre-recession industry, with data showing a steady increase in real estate transactions between 2014 and 2019 throughout Spain.
 
Another key difference between 2020 and 2008 is the financial situation of buyers. BBVA data shows that almost 70% of family income was used to pay mortgage loans in the 1990s, paving the way for huge struggles during the economic crisis. This figure then fell to 40% in 2010 and has not been exceeded since. 
While the coronavirus pandemic will inevitably impact the industry for the next few years, buyers shouldn't feel compelled to postpone their investments. Below, you can find four steps for investment success.
Four steps for investing in your dream property
1. Prioritise and plan
When drawing up a plan for investment, it is important to differentiate between 'must-haves' and 'nice-to-haves'. This is especially true when the market is unstable, however a buyer's market may mean that you have more choice than expected. 
First, you need to decide what your objectives are. Are sweeping panoramic views more important than bustling city life? Are you looking for exquisite gardens, generous indoor spaces, or both?
We have created a quick guide to help you decide between an apartment and a villa/finca, which will help you to make an informed choice about property types. Likewise, this checklist of considerations for moving to Mallorca is another great place to start your investment planning.
2. What will your property be used for?
Property investment can take many forms. If you are buying a ready-built permanent or holiday home just for yourself, then you can move to the next step. Otherwise, you will need to research your options carefully.
Rental investment properties
There is a difference between buying a rental investment property and buying a property to live in yourself. With many countries promoting staycations and local travel, tourist lets are not off the cards. However, your new property will need to fulfil specific criteria to be eligible for holiday rentals.
Autonomous regions have their own rules regarding holiday lets. In Mallorca, for example, properties must first be granted a holiday rental license (known as an ETV license) before owners can legally offer short-term tourist stays. For more information on buying a rental investment property in Mallorca, visit our recent news article.


Buying off-plan or building from scratch
Buying off-plan is a great option for those who prefer new build properties. Many developers are flexible on price and allow the buyer to influence the interior design of the property. Likewise, buying a plot of land to build your own property means that you can create a stunning home, exactly to your tastes.
Specific laws and taxes apply to buying or building these brand-new homes. This shouldn't put off potential buyers, however, as local estate agents, lawyers, and financial advisors can guide you through the process.
3. Choose your area
Property prices in Spain vary greatly between regions. Adding to this, the impacts of the coronavirus pandemic have not been felt evenly. Localised areas may, therefore, see spikes or dips in pricing.
Once you have decided where to focus your property hunt, it is a good idea to pinpoint specific search areas that fit your budget and requirements. Research is key, as is the opinion of local experts. If you are unsure, have a look at our guide on availability, accessibility, and amenities in different areas in Mallorca.
4. Time your investments right
Reports suggest that the supply of Spanish properties may soon increase as decisions about homeownership are delayed. However, this supply and demand imbalance could be temporary. If scheduled investments are not completed as expected due to the pandemic, the same reports indicate that there will be a possible supply shortage by 2022. This shows how crucial it is to buy at the right time in the current climate.
Additionally, Bankinter predicts a 6% price drop for Spanish property in 2020. However, the bank also reports that the real estate market is set to stabilise by 2021. This means that buyers may be able to strike while prices are low with less risk to their investments. It is important to remember that economic predictions are less accurate in these uncertain times and therefore thorough research and strong budgeting are advised.
Balearic Properties, your expert partner in Mallorca
 
At Balearic Properties, we provide guidance for buyers and sellers in Mallorca. With over 20 years of local market expertise and high-quality services, we would be happy to share our knowledge. Balearic Properties is proud to be the exclusive partner of Savills in Mallorca, meaning we have an extensive range of properties on offer.
Please send us a message to tell us how we can help, or browse our portfolio of fantastic properties currently available.
Other articles of your interest