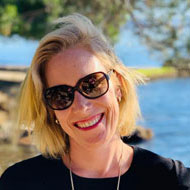 Buying Property in Majorca - a Coast to Coast Guide
Who doesn't just love Majorca!
Brits have been coming to this beautiful Balearic isle for decades to soak up the sun, swim in the crystal clear waters, dine out on wonderful food, and generally just enjoy the lovely ambiance that Majorca provides.
Many tourists come back year after year; many dreaming of owning a property here. Well, maybe now's the time to follow your dream and begin the search for a property for sale in Mallorca.
But where to look? Here, we at Balearic Properties, one of Majorca's premier real estate agents, we are delighted to give you our coast-to-coast guide to buying your dream home in Mallorca.
A beautiful place to own a home
Mallorca is not the cheapest place in the Mediterranean, but it's almost certainly the most beautiful place buy a home, whether you intend to live here full time or just use it as a holiday home.
It is estimated that over 10,000 Britons own a holiday home on Majorca or live on the island full time. Who can blame them? With approximately 300 days of sun per year, beautiful sandy beaches, lots of splendid golf courses, abundant yachting marinas, fabulous restaurants and fascinating culture it's a bit of a no-brainer.
Antonio Fuster, Managing Director of estate agent Balearic Properties understands why Mallorca has such an attraction to potential home buyers.
"It's not just the obvious attractions of the island, it's the sheer variety that such a relatively small island can offer. For example, Deia and Soller in Mallorca's northwest have some beautiful renovated fincas (traditional farmhouses) for sale, whereas in the south west around Andratx, potential buyers are attracted by the modern architecture, stunning sea views and the golf courses.  For families, it is predominantly around Puerto Pollensa and Formentor in the north that appeal, whereas Palma, with its fascinating history, chic art galleries, shops and restaurants also acts like a magnet", he says.
The once=perceived image of Mallorca has changed for the better over the last 10 years. Sure, there's still Magaluf (although huge efforts are underway to improve this rather lively resort), but it's just a tiny part of the island, the rest of which makes Majorca one of the chicest spots in the whole of the Med.
The island is continuously moving upmarket, becoming something of a millionaire's playground. (Sir Richard Branson, for example, has recently returned to the island to invest his money.) One reason is that for many years there has been a ban on development within 25 meters of the coast, so as to preserve the coastline in pristine condition.
What's more, strengthened local building regulations mean that new properties are of a very high standard indeed.
Buying Property in Palma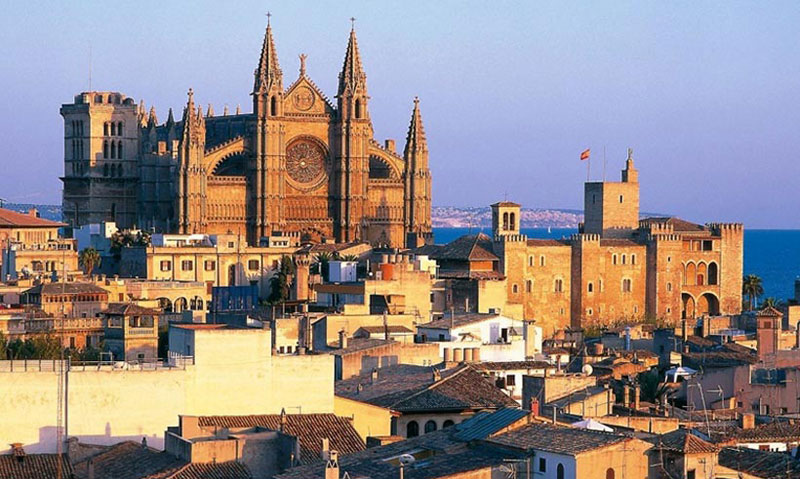 Palma de Mallorca, the island's capital city and cultural and commercial hub, is one of the most beautiful cities in the Mediterranean. Relatively compact in size and with a fabulous harbour-front, it's no surprise that Palma attracts potential home buyers from all around the world.
One of the most prominent buyer groups are 'yachties', people who either own a yacht or have a connection to yachts which moor at Palma port. Many yachties are buying property in Palma's old town.
But it's not just yachties who look for a place to buy in Palma. Potential buyers come from all walks of life and are from many different countries. They simply love what Palma has to offer!
One of the major attractions of the Palma property market is the wealth of renovated traditional stone houses around the city's cathedral area. Buy-to-let apartments in residential blocks built over the last few decades are popular too. There's also the fact that the city centre is just 15 minutes away from Palma International Airport.
Buying property in Majorca's south west
Mallorca's southwest is coastal heaven. Here you'll find sheltered coves, beautiful sandy beaches and upmarket residential areas in places like Illetas, Bendinat, Puerto Portals, Santa Ponsa and Puerto Andratx. All just 30 minutes from the airport and with easy access to Palma City.
Buying property in North West Mallorca
The north west of the island has been really opened up in recent years due mainly to improved roads and the Soller tunnel. Take at look at the divine village of Deia overlooked by the Tramuntana mountains.  The lovely Puerto Soller too is increasingly popular with homebuyers.

Buying property in the North of Mallorca

The Northern part of Mallorca is regarded by many as the finest part of the island. The Tramuntana mountains reign supreme here and are very popular with hikers and cyclists. Then there's the beautiful town of Pollensa and it's port, Puerto Pollensa. And don't forget the lovely old Roman town of Alcudia. Sandy beaches, sheltered rocky coves, lovely little villages all combine to make this area a property hot-spot.
Buying property on the east coast of Majorca

The east coast is delightful and it is here that you also find the best value property. Popular resorts such as Cala Bona and Cala Dor pepper the coastline. Traditional Mallorcan towns such as Arta and Capdepera are also delightful.
Buying Property in the interior of Mallorca
Obviously one of the main attractions of Mallorca is its stunning coastline. Yet many people prefer the quiet life by investing in property in the gorgeous interior of the island. It's the ideal place to look for a converted traditional stone farmhouse (finca) for sale. Delightful villages such as Alaro, Llubi and Santa Maria are very popular too.

At Balearic Properties we would be delighted to help you find your dream home for sale in Mallorca. If you would like any information or advice please feel free to contact one of our friendly, helpful property professionals. Or simply give us a call on +34 971 53 22 21
Other articles of your interest