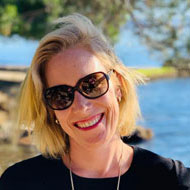 The Balearic Tourist Tax
The Unpopular Topic
The subject of the Tourist Tax is a very touchy one here on the Balearic Islands. Many, including tour operators and hotel owners, feel that it may put visitors off from spending their holidays over here. As discussions about the Tourist Tax (from now on "TT") have been circulating for some years now, fears have grown that it will dampen Mallorca's popularity with foreign tourism, while others seriously ask why the islands should be for free, when they have to pay a fortune elsewhere for services throughout their holidays. For example: Holidaymakers who want to spend a day on any beach in Germany with their families find themselves shelling out a small fortune and those who are not prepared to pay are simply denied access! Considering for example the summer weather conditions there compared to the glorious sunshine in Mallorca, one does wonder why on earth they have not levied the TT here ages ago!
The Tourist Tax in Mallorca is meant to go towards the upkeep of Mallorca's beauty spots, which suffer heavily each year from the multitudes of visitors, and also towards protecting and maintaining the island's natural resources. The islands are vying for about 120 million Euros in their coffers, money much needed to pay for restoration work once the season is over – providing it really is used on conserving the environment as planned. The TT is supposed to make tourism more sustainable and bearable for the island's inhabitants during the high season – a kind of compensation for damage done by tourism.


Which are the rates of the tourist tax in 2021
Holiday rentals (fincas, apartments, houses) and other tourist establishments must pay 2 Euros per day
In order to keep it simple the rates are as follows and are only charged for those over 16 years of age: people staying at luxury hotels will be charged 4€, those at a mid-range hotels/accommodation 3€, all cruise passengers and people staying in cheaper hotels, apartments and rented villas will be charged 2€ and campers and guests of modest hostels will pay 1€. Previously, cruise passengers only paid the TT if they stayed for longer than 12 hours, now they all must pay no matter how long they stay. During the winter months, November to April, there will be a 75% reduction which should motivate visitors to experience the island's unique winter charm and enjoy the off-season tranquillity.
Organising the Mallorca Tourist Tax
If you are the owner of a Mallorca property for sale and are renting out to holiday makers, you need to sign up for the charging and subsequent payment of the TT. Best you go and see your gestor/accountant and get him/her to explain the procedure and help you master it, you must get yourself organised before you advertise your Mallorca property for rent. The gestor will also remind you that the TT has IVA included which has to be paid every 3 months. This means that you must start collecting your cost receipts and invoices relating to your property such as: laundry and cleaning, garden and pool cleaning, security if in place, electricity/water and general property management. Your Mallorca villa for sale has actually become a business and you need to be in touch with everything your gestor tells you to do.


How can i pay the tourist Tax?
There are 2 ways of paying the Tourist Tax: first it means a form of book-keeping for the villa owner in as much as you need to collect the receipts of payment, numbered and detailed of all clients, the proof of age for all under 16 year old.

The second way is much easier providing you rent out for more than say 2 months a year: you pay a fixed sum every year, the so-called "estimación objectiva". Either way, you pay the Tourist Tax once a year during the period 1st May to 30th June and you will receive an invoice from the tax office, like when the IBI is paid. Check with your gestor with regards to how much you must charge as the rates may have slightly risen, in 2021 the villa charge for less than 9 days was 2€ per day and for more than 9 days 1€ per day from day 9 onwards.
Remember the tourist needs to show proof that the Tourist Tax has been paid, so send out 2 separate, detailed invoices with successive numbers, one for the rental and the other for the TT: for example 7 days in a Mallorca holiday villa rental 4500€, tourist tax 6 pax x 2€ per day x 7 days 84€. 


Renting out your property is still a good business?

Renting out your villa or apartment  in Mallorca is a business now for you, but once you get into the swing of things, you will be pleased with the income  that your property can generate. Your invoices must be showing the following details: any business name, the exact property address and license number, the ID or passport number of one of your guests, the number of days they are staying, the price per day and the total amount paid. Things may seem to be getting complicated and do not forget as the owner of a property in Mallorca you need to submit an annual tax form in December, this needs to be complied with otherwise you may encounter problems when it comes to selling your Mallorca villa or finca.  We strongly suggest to search for properties in Mallorca with a valid holiday rental license if you plan to rent out your property as a rental business. 


Good News for the environment !
The good news is you as the owner of a country villa for sale in Mallorca collecting the Tourist Tax will be doing your bit to contribute to maintaining Mallorca's natural beauty and infrastructure and the island will most certainly reward you for your efforts! The most important purpose is the protection of the nature of Mallorca and the Balearic Islands, preservation and recovery. This means, for example, improving protected natural parks like the Albufera or the Tramuntana World Heritage and strengthening the conservation of natural ecosystems and native fauna and flora.

External Sources about the Mallorca Tourist Tax:

https://property-lawyers.com/property-mallorca/
Other articles of your interest
economy