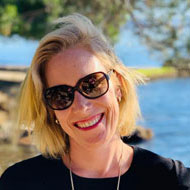 Mortgages in Spain
You have found your dream Mallorca property for sale and would like to cover part of the purchase by means of a mortgage, so now you need to check out your options carefully. In terms of a mortgage from a UK bank you will find this pretty difficult, it would be easier to source finance from a local Spanish bank.  Provided your credit checks and documents are valid, local banks will lend around 60% of the value of the villa or finca for sale in Mallorca based on the official valuation to non-residents of Spain. The mortgage lender will insist upon a valuation of the property. This will also be confirmed by an entry in the title deeds, that the funding was granted correctly and in accordance to all commercial rulings.
For non-residents of Spain, the purpose of the loan must be a second residence or holiday home. Non-residents of Spain are those who do not have a Spanish residency certificate and who have not been subject to the Spanish tax system for the past 2 years or longer. Providing you have your documentation in order and can present this quickly, the whole application process will not take too long. The amount of monthly repayments will obviously depend upon the amount borrowed and the duration of the mortgage. Currently the Euribor stands at 1.5-2.5 for the profile of a client with very low risk.


Documentation required
Spanish lenders are legally obliged to request full documentation proving that the applicant can afford the mortgage repayments. However, many Spanish lenders will also carry out a credit check to confirm your outgoings. Basically you will need to produce the following:
Details of the Mallorca property for sale you wish to purchase  
Proof of your income & outgoings
Bank statements
Proof of your identity & place of residence
As far as outgoings are concerned, personal loans, mortgage or rent, credit card payments, child maintenance and alimony commitments, are all regarded as outgoings.
The documentation required for a mortgage application might vary a bit depending upon the bank. All mortgages in Spain are of course in Euros and your Mallorca villa or penthouse for sale will serve as collateral. Furthermore, proof of your income and outgoings will be needed in order to gain mortgage approval – in other words you will have to prove that you are eligible for a Spanish mortgage, this will be judged upon your ability to repay the loan.
Terms and conditions do vary depending upon the bank and it is well worthwhile to contact a number of lenders and compare their offers. There is also the option of employing a professional to find the best financial deal for you and there are a number of mortgage brokers with good bank connections active in Mallorca: Interview with Nicky Buchanan – Mallorca's top Mortgage Broker
Our company experts are also quite happy to advise you with regards to financing the purchase once we have found your perfect country house or town house for sale in Mallorca. We look forward to guiding you through the purchase process of your dream Mallorca property. You don't need to worry about any "hidden" costs because you have the most experienced and reputable company by your side!
Other articles of your interest