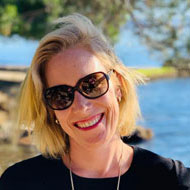 Buying Holiday Rental Villas:
Understanding the Post-Covid Boom
As we tentatively emerge from Covid lockdown and take stock of the world around us, virtually no corner of the economy remains untouched by what has been the single most dramatic upheaval most of us have experience in our lifetime. While the aftershocks will certainly continue to resonate for years to come, with some businesses forced to close, others will have to adapt, and some will bounce back – perhaps even stronger than ever.
Like most industries on the island, real estate was initially paralysed by the measures brought in to combat the virus. But while many buyers and sellers have chosen to postpone their purchase or sale, very few cancellations have been registered, and some sectors of the market have even seen a surge. One of these is the demand for buying holiday rental villas.

Luxurious country villa with holiday rental license between Pollensa and Puerto Pollensa
More info about this villa >
Several key reasons have been identified to explain this post-Covid uplift, and they're not all necessarily what you'd expect. One major factor is simply that the lockdown has given people time to reflect on their lives and their ambitions, given pause for thought to consider new horizons. "For many people, the idea of owning a holiday villa has been at the back of their mind for some time,"  explains Iris Grünewald, Managing Director of Balearic Properties, "and it has taken a situation like this to give them the push to actively pursue it…it's also given them lots of free time to scroll through real estate listings!"
Another good reason why potential buyers have been spurred to buy a villa is the Mediterranean outdoor lifestyle it affords. The lockdown has highlighted the importance of not only having lots of outside space, but also the climate to really utilise it. If you have to self-isolate, with around 300 days of sunshine a year on the island, it's no surprise that Mallorca is top choice of destination for many.
As an island, Mallorca has also fared better than most during the crisis. When the pandemic broke, access points in were closed and it was essentially sealed off from the rest of the world. The result has been, more than ever, Mallorca has cemented its reputation as one of the safest places in Europe, while obviously not impervious to global crises, is better positioned to deal with them.
A similar incentive though on a smaller scale, buyers are looking to villas over hotels as safer places to stay during a pandemic. They are detached and often secluded retreats, where the environment can be easily controlled and interaction with others can be kept to a minimum. And with most people planning to rent out their property when not residing there, an inevitable increased demand for holiday villas for the same reasons can means a more attractive return on investment.

Attractive semi-detached villa with beautiful garden, close to Pollensa
More info about this villa >
And there are two other purely economic reasons: One is that bargain hunters are expecting to find reductions on prices as the number of properties available mount up creating a glut in supply and subsequent markdowns. The second relates to investors with large cash reserves, who might have made losses during the crisis in other investments, looking to the property market for a safer place for their money. In fact, the Spanish property market has been growing steadily over recent years, and once things get back on track post-Covid, there is no reason why this growth could not continue, making for a sound investment into the future.
But in the meantime, if you buy a holiday villa on Mallorca, you'll have your own Mediterranean refuge to enjoy whenever you please, a haven away from the rest of the world and a slice of peace and security in one of the most sought after corners of Europe. It's really no wonder demand is booming.

Read Also
Other articles of your interest