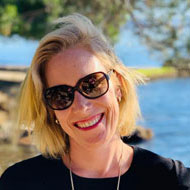 International Schools in Mallorca
If you are moving to Mallorca with a family, you should consider placing your child in an educational institution as soon as possible. Discover the excellent selection of international schools in Mallorca and the education they offer in this comprehensive guide to international schools in Mallorca.
Educate your child in Mallorca
The idea of disrupting your child's education, especially during the crucial exam years, can be a real stumbling block for parents considering a new life abroad. Fortunately, the number of international schools offering high quality education here in Mallorca means that this is not necessarily a problem, especially if you want your child to receive a British education. In fact, small campuses and small classes and a multicultural environment generally mean that most children thrive, developing language skills faster and more effectively, and benefiting from the attention of teachers who know the name of. every student in the school, not to mention the class!
The main difference between the international schools on the island is the language of instruction. Although the majority of these schools teach in English and follow the British curriculum, there is also a French school and a German and Scandinavian college. If you want your child to be educated in a second language, he must obviously start very young or already have a good knowledge of the language. It is unrealistic to expect an adolescent to integrate into a whole new education system in a language he barely understands, and international schools are aware that this scenario is not in the best interests of the child or the school.
Most centers require students to take entrance exams in basic subjects - mathematics, English (or another language of instruction) and sometimes science - and do not accept students who show little understanding of work what their future classmates are doing. Sometimes additional lessons can provide the answers: if parents promise that their child will receive extra-curricular language support until he reaches an acceptable level, schools are often flexible. But you have to ask!
It should also be kept in mind that many schools have long waiting lists, especially for primary classes, so it is best to contact the centers as soon as you know that your child will need a place. In addition to the school fees, there are often registration fees to consider, payable when registering your child, as well as the cost of the uniform, books and equipment.
Benefits
These schools offer a more flexible educational model and obvious advantages such as the possibility for your child to learn more than one language (French, English, Russian, Chinese…) and the variety of activities.
The chance to mix with other cultures deeply enriches students and helps them become more open and tolerant individuals.
British Schools
Bellver International College
It is the oldest British school in Spain. Private and mixed, ranging from preschool to high school. Located 3 km from Palma de Mallorca, in Cala Fornaris. English is the language in which lessons are given, students become fluent in English and Spanish. There are also versions in French, German and Catalan.
"We are a small school with a warm environment combined with high academic goals. Special Personalized care for children and their families"- Bellver International College
Website: www.bellvercollege.com
Phone number: 971 40 16 79
Queen's College
Mixed and secular school. It has a population of 370 students aged 8 to 18. A new sports center was built a few months ago for students.
About 370 children of various faiths and nationalities attend Queen's College. Founded in 1977, the school follows the British national curriculum and has an excellent academic record, the vast majority of students continuing to gain places at universities in the United Kingdom and Spain. Parents describe it as a "happy school."
Classes are small, ensuring individual attention for each student, with an emphasis on providing a comprehensive education that includes social and emotional development, as well as academic achievement. Located near the woods and Bellver Castle with views of the Bay of Palma, the school is easily accessible from the city as well as from neighboring villages and developments along the southwest coast.
Queen's College may be described in many ways: an international educational centre with a friendly, family atmosphere in an idyllic setting; a school which continually strives for educational excellence using proven methodologies. The best way to find out about, however, is to pay them a visit.

Website: www.queenscollege.es
Phone number: 971 40 10 11
Agora Portals International School
Mixed school, with classes for children from kindergarten to 18 years old. For this school, sports are very important and have a sports club with a wide variety of choices. Students can participate in multiple activities ranging from football to chess.
This school seeks to potentiate intellectual development through creativity and curiosity. Pilar Fortuny, expert in educational innovation, works in this field in this school and supports this teaching method. They work with an innovative education and follow the Spanish educational system, except for the elementary school in which they apply the British system of education.
They are making kindergarten children focus on learning to think about, in elementary school they are putting more emphasis on languages, sports and music, and in high school students have the possibility to choose between the American or Spanish system.
The international system offered in this center is recommended for students with marks higher than 7. It is necessary to emphasize the prestige of this school, because it received the PISA award for the best academic results in the world.

Website: www.colegioportals.es
Phone number: 971 68 40 42
The Academy
Mixed school with a population of 315 students from 2 to 16 years old. Most of the students are Spanish, British or German, but there are students from all continents. Admission to this school is based on an interview with the candidate and the parents. Fluency in English may be helpful. The lowest acceptable score to accept in this center is a 6.

Website: www.theacademyschool.com
Phone number: 971 60 50 08
British International Kindergarten
Mixed school with two different campuses:
Sa Porrasa Campus: British system applied, for students from 3 to 18 years old. Located in Sa Porrassa, in the southwest of Mallorca.
This facility has a capacity of 500 students and its main feature is that it is British property, and has British teachers. English, Spanish and German are taught at this center. This school has special areas designated for arts, theater, music, science and technology with laboratories and a large cafeteria.
Phone number: 971 13 31 67
San Agustin Campus: This center welcomes children from 3 to 11 years old. Located in San Agustin, west of Palma. Has the same characteristics as the Sa Porrasa campus.
Phone number: 971 40 31 61
To apply to one of these two campuses, a personal interview is required. For more information, visit www.balearesint.net
King Richard III College
Mixed school with a population from 2 to 18 years old. This school works with students from all over the world, from Great Britain, Germany, the United States, Russia, Sweden and Spain and offers the possibility of doing the British and Spanish system simultaneously.
They have a recently renovated kitchen and cafeteria. The school also has individual and separate spaces designated for practicing other activities such as the swimming pool, sports and a large theater. To apply to this school, the candidate must participate in a personal interview and pass a test.
King Richard III College is well known for its theatrical productions, attracting not only the school community but also a large audience from across the island.
Email: [email protected]
Phone number: 971 67 58 50
French Schools
Lycée Français from Palma
Mixed school with a population from 2 to 18 years old. At the Lycée Français, students will learn the French, Spanish, English, Catalan and German languages.
This center is divided into kindergarten, primary school and high school. Children will learn French, English and Spanish simultaneously from 3 years old.
This school does not require interviews or tests to apply. Anyone can register to study at this school, as long as there are openings
Website: www.lyceemlfpalma.org
Phone number: 971 73 92 60
German Schools
Deutsche Internationale Schule Mallorca. Mixed school with a population of 2 to 18 years, most of them German. Intermediate level Spanish is taught and Catalan for approximately two hours per week.
Website: www.dsmallorca.de
Phone number: 971 73 37 30
Ecolea Internationale Schule Mallorca
Mixed school with kindergarten, primary school and high school. This center is intended for German students but also for Spanish students who wish to learn the language.
Bilingual education and science-based activities are the main objective of this center and have cultural exchanges with other European schools.
Website: www.ecolea.de
Phone number: 971 94 70 50
Swedish Schools
The Swedish school in Mallorca
Mixed school managed by a PTA. Takes students of all ages. The school follows the Swedish pensum. The main language here is Swedish, but students start the first year with Swedish, Spanish and English. Catalan is an optional signature for students with a good level of Spanish.
The main advantage of this school is the personalized attention for each pupil, since the groups are generally from 10 to 12 pupils per class.
Website: www.svenskaskolanmallorca.com
Phone number: 971 28 23 50
Other Private Schools
San Cayetano Centre
Colegio San Cayetano is as an educational centre that aids individual improvement and growth that covers all the aspects of a student's personality, including physical development, intellectual maturity, emotional balance and respect for the environment.
Address: Av. Picasso, 21, 07014 Palma de Mallorca, Islas Baleares, España
Website: www.colegiosancayetano.com
Phone number: 971 22 05 75
Luis Vives Centre
The Colegio Luis Vives allows children to learn globally in a pleasant environment where they can learn to dialogue, to receive and offer help and to respect the standards of coexistence. Their teachers give students constant motivation, positive stimulation and individualized attention. Parents will be able to choose in which language the lessons will be given to their children: with the Spanish, Catalan or New English Curriculum modality.
Address: Carrer de Sant Joan de la Salle, 5, 07003 Palma, Illes Balears, España
Website: www.colegioluisvives.es
Phone number: 971 29 01 50 
Sa Llavor
Sa Llavor was formed in 2007 in Mancor de la Vall as an independent and self-ruling school, with the mission of contributing to transform society through Education. The school integrates the different areas of knowledge present in the curriculum through interrelated and practical learning, in connection with nature and art.
Address: Carrer del Metge Boras. Placa 3 Binissalem
Website: www.sallavor.es
Colegio Son Veri Nou
The Collegi Cooperativa Son Veri Nou is a non-denominational private centre that seeks the integral formation of its students, teaching all the educational levels including Primary, Secondary and Baccalaureate level. The school was founded in 2004 by a group of professionals who believed that they could be educated in a different way, respecting the individuality and growth rate of each child.
Website: colegiosonverinou.com
Aixa School
Address: Parc Bit, C/Gregorio Mendel, s/n, 07121 Palma de Mallorca, Islas Baleares, Illes Balears, España
Website: www.aixa-net.org
Phone number:  971 43 99 54
MySchool Mallorca International School
The International School of Mallorca opened its doors for the first time in September 2016 and initially offered pre-school and primary education. She grew from year to year, until the start of high school.
It is a private international school, situated in a privileged environment in the lively heart of northern Mallorca, in what was previously the restaurant "Mesón Crestatx" near Sa Pobla, which opened in 1976. The school has experienced strong growth during its years of implementation, earning a good reputation in the community for the quality, care and individualization of the learning experience. Its expansion is happening faster than expected, with an experienced team of high school teachers and new classrooms. The current number of students is around 200, with full courses and waiting lists.
MySchool philosophy
The International School of Mallorca is committed to guaranteeing its students a high quality education through a rich program theme and a rigorous formative and summative evaluation process in order to support the progress and objectives of each individual.
The school follows the British national curriculum and is recognized by the British and Spanish authorities (Council of International Schools and Department of Education of the Government of the Balearic Islands). After graduating from Mallorca International School at the age of 18, students will have the opportunity to go to the best universities in the world, including those in Britain and Spain.
Address: C / Llorer, 1 Crestatx 07420 Sa Pobla Mallorca, Spain
Tel. +34 971 570 110
Website: mallorca.school
These are private schools in Mallorca, these and all other private schools have different admission policies, so we recommend that you call them. Keep in mind that some of these international schools in Mallorca may have a waiting list. Some have admission tests in each class, to determine which classes would be best suited for each student. 
Other articles of your interest
economy