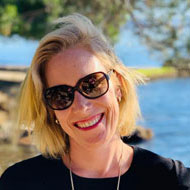 Important questions to ask before buying a
Mallorca property
Are you dreaming of a penthouse in the bustling centre of Palma? Or maybe a vast villa with calming ocean views? Either way, it's easy to get swept up in the excitement of buying a Mallorca property. Here are five important questions to ask before you buy, to make sure your new home is perfect for you.
Well I rent out my Mallorca property?
Rental properties can be a lucrative investment in Mallorca. Of all the international tourists stays in 2019, around 9.42 million used rental housing as accommodation in Spain. Overall, the Balearic Islands were the second most visited destination for international tourists that year, showing its popularity among holiday makers.
But, if you're planning to let your Majorca property, it will need to fulfil certain criteria:
ETV License
Holiday lets in Mallorca require a rental permit. This is known as an ETV licence and is mandatory across the island. There are a few factors that affect eligibility for an ETV licence, namely the type of property. The authorities are more likely to grant licenses to properties intended for single-family use and without common areas with neighbours.
If tourist stays are a major part of your plan, it might be better to buy a property that already has an approved rental license. At Balearic properties, we have a large portfolio of stunning ETV-licenced properties.
Location, location, location
If you're planning to let your Mallorca property for short stays, location is extremely important. What does your property offer to tourists? They might be treated to breath-taking views. Or, the property could be perched on the shore of deserted, crystal-clear waters. But, is it easily accessible? Are there amenities nearby? It's not always easy to strike the right balance between what you want and what a tourist needs.
Property management
It's important to consider who is going to look after the property while you're away. Even if you plan on living close by, you might want to choose a low maintenance property. Alternatively, property management services are available across the island. Balearic Properties, for example, can handle everything from key-holding to meet and greet and change-over services. You can find out more about our services here.
Does my budget include everything?
Spanish taxes and fees affect the overall cost of buying a property. Experts usually recommend budgeting for 10-15% on top of the price of your property. The taxes and fees applicable to you depends on the type of sale.
For instance, you would need to pay transfer tax on a previously-owned Mallorca property, but VAT on a new property. The list below includes some of the most common fees and taxes you may encounter:
Transfer tax (known as ITP)
VAT
Stamp duty
Notary fees
Legal fees
Property registration fees
Residency permit (known as NIE)
Building survey
Ongoing costs
Other costs depend on how, where, and when you buy your Mallorca property. For example, bank charges, currency conversion rates, and mortgage fees can vary greatly. It's best to consult a Spanish accountant or lawyer who can give you an accurate estimation of your expenses.
You can find out more information about budgeting for your dream property on our finance pages.
Have I chosen the right area for me?
It can be difficult for non-residents to know which area suits them best. Which regions are best for spacious houses, mountain scenery, seafront walks, or pubs and bars? In some luxurious areas, you can even find a little bit of everything! So, how do you decide where to buy?
Luckily, we've produced a comprehensive area guide to the best sought-after destinations in Mallorca. Below, we have summarised two of the lesser-known key areas:
North Mallorca
North Mallorca's population is mainly distributed across three small towns: Pollensa, Puerto Pollensa, and Alcudia. The first two of these, in particular, are extremely desirable destinations because of their amenities and close proximity to the beach. Puerto Pollensa is also home to the famous Pine walk, rated #2 on trip advisors lift of "Things to do in Mallorca". And, the whole Pollensa area is set against gorgeous mountain ranges.
West Mallorca
Mallorca is home to exquisite properties in areas such as Soller, Deia, Valldemossa, and Alaro. Mallorca's breath-taking mountain range and UNESCO Heritage Site, Serra de Tramuntana, dominates the area. Although driving here isn't for the fainthearted, those willing to take on the winding roads are treated to spectacular views.
Deia is a tranquil village overlooking the Mediterranean in West Mallorca. Its sandy stone houses and gorgeous greenery create a peaceful, traditional feel. Nestled between the sea and the mountains, it's certainly one of the most gorgeous places in on the island.
Do I have the right advice?
Buying a Mallorca property doesn't need to be complex. But, it's essential to have the right advice to guide you through the process. Spanish-speaking lawyers and financial advisors will be able to support you and answer any queries. Likewise, a multilingual real estate agent is a valuable asset to any sale.
At Balearic Properties, we have over 20 years' experience in the Mallorcan property market. We aim to be your guides throughout the process and work tirelessly to make sure you acquire your dream property. We work closely with our buyers and sellers to ensure success.
For more information about how we can help, please contact us by email or by phone.
Other articles of your interest