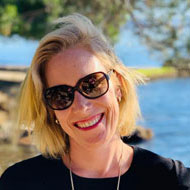 Eat Like a Local: 10 Best Restaurants Mallorca
Mallorca is brimming with delicious eateries, if you just know where to look. We've created a guide to some of the best restaurants in Mallorca, featuring everything from well-known trendy spots to hideaway delights.
Marc Fosh - Palma
Escape the bustle of the capital at the laid-back Marc Fosh restaurant. This Michelin Star restaurant offers a stylish but relaxed Mediterranean tasting menu with locally sourced produce.
Set in the 17th-century Hotel Convent de la Missión, Marc Fosh places an "emphasis on clean flavours and seasonal ingredients".
See more about Marc Fosh here.
Adrian Quetglas - Palma
Stop by Adrian Quetglas for a unique, international blend of cuisines crafted through a Mediterranean lens. Choose from a five or seven-step menu that guides you through Adrian Quetglas' gastronomic experiences in Paris, Mosco, Mallorca, and London.
See more about Adrian Quetglas here.
Voro - Canyamel
Voro Restaurant boasts two Michelin stars. Choose from two, constantly evolving tasting menus that take a contemporary approach to what they describe as "untethered cuisine". Chef Álvaro Salazar's team has created a smart but relaxed atmosphere.
See more about Voro Restaurant here.
Maca de Castro - Port de Alcúdia
The dishes at Maca de Castro are crafted almost entirely with Mallorcan ingredients (90% come from a local farm). The Michelin star restaurant's menu is a celebration of Mallorca's landscape. This is gastronomy that comes from the heart.
See more about Maca de Castro here.
Dins Santi Taur - Palma
Dins Santi Taura sits a few meters from Palma's cathedral in a historic neighbourhood. The Michelin Star restaurant offers Mallorcan cuisine with a contemporary twist.
Diners can choose to watch their dishes being prepared with a seat at the bar or settle at a cosy restaurant table.
Chef Santi Taura's cuisine can also be enjoyed in other locations, including the exciting new restaurants at Hotel El Vicenc.
See more about Dins Santi Taura here.
De Tokio a Lima - Palma
De Tokio a Lima offers diners a fusion of flavours from Japan and Peru. The menu includes a delicious range of à la carte dishes as well as a sharing option.
Inside, contemporary art exhibitions line the walls, while outside, guests can relax surrounded by trees and greenery on one of two terraces that overlook the Paseo del Borne.
See more about De Tokio a Lima here.
Aromata - Palma
Chef Andreu Genestra aims to bring the highest quality gastronomy to everyone. There are specific menus curated for different days and times, including a special midday menu and a separate tasting menu for Saturdays, which can be enjoyed in the XVII-century Mallorcan courtyard.
Find out more about Aromata here.
Arrels - Illetas
"At Arrels, it is the Market that defines the menu every day." The menu at this unique restaurant is crafted each day by Marga Coll, who chooses the best products from the local market. Diners can enjoy the Arrels experience at breakfast (including a five-stage meal), lunch, or dinner.
The restaurant believes in using fresh, seasonal produce, respecting Mallorca's gorgeous landscape.
Find out more about Arrels here.
Suculenta - Port de Sóller
There is something truly special about this restaurant that peaks out from the water's edge in Port de Soller.
Gaze out at the spectacular view from the relaxing terrace as you enjoy cuisine that is "bold, free-spirited and luminous". Called "the place to be" by Condé Nast Traveler, this restaurant has it all.
Find out more about Suculenta here.
Xalest - Palma
Chef Xema Álvarez prepares modern dishes that embrace Mallorcan culture at Xalest. Nestled inside a hotel whose building dates back to 1576 and was once a soap factory, the cobbled streets outside lead to gorgeous stone arches inside this restaurant.
Relaxed, Mallorcan charm flows through Xalest, from the dishes to the setting.
Find out more about Xalest here.
Our guide to visiting Mallorca
Here at Balearic Properties, we've been in the Mallorcan real estate industry for over 20 years. We know the local area inside and out, from the best restaurants in Mallorca to where to find the most stunning properties.
Have a look at our blog for more recommendations, or browse our new properties.
Other articles of your interest
economy