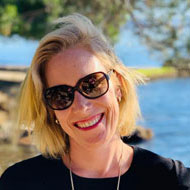 Summer and concerts in Port Adriano by Estiva Art
A fusion of different music styles, from jazz to flamenco, will become a reality in Port Adriano.
From the 13th till the 21st of July, this location will embrace the Estiva Arts by the Sea festival, seven summer nights of dance, soul and cabaret, among many other music styles.
More specifically, there will be time for enjoying Diego 'El Cigala's' music, who will have the honour of inaugurating the first edition of this festival with his album Romance de la luna tucumana. But flamenco is not the only option, there is also the chance of returning to the seventies with the Earth, Wind & Fire Experience, the band leaded by Al McKay, former guitarist of the original Earth, Wind & Fire. Funk, soul and disco music will liven up the assistants who decide to come.
Still, if one is a jazz lover, Madeleine Peyroux is the artist chosen to represent this music style, one of the greatest feminine voices ever. If that was not enough, the Burlesque Cabaret will represent the music from the twenties decade, performing the cabarets from Berlin and Chicago. But if your interest is the contemporary dance, the work, based on El Bosco's pictures and coordinated by the choreographer Blanca Li, is the perfect choice.
Port Adriano's marina is the place chosen not only for its views but also for its romantic atmosphere. Great cafes and restaurants also help this marina to be the best place to organise it. This event is coordinated by the manager of Javier Escobar Estudio, and the Jazz Voyeur. Tickets for this multicultural music event cost 90 euros and they are available from now on at ticketmaster.com and at El Corte Inglés.
Every day is more popular to buy a Mallorca property, now also in Port Adriano together with Balearic Properties , you'll find thousands of new properties for sale in Mallorca and Ibiza
Other articles of your interest
holiday villas