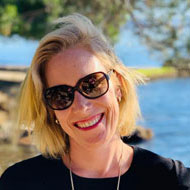 Financial Matters
When you are calculating how much you can spend on your dream Mallorca property for sale you must also consider the overheads of the purchase. These costs obviously depend upon the actual sales price.
Acquisition costs need not be a touchy issue in the sales process.
It is so easy to obtain a cost break-down, as far as purchasing a property for sale in Mallorca these taxes are applicable:  
Notary fees and charges of the property register
10% VAT on the purchase of new properties, known as IVA
ITP - Purchase Tax for purchase of not-new property
1.2% stamp duty which may occasionally arise known as AJD (Actos Jurídicos Documentados)

The ITP is calculated as follows:
Purchase price up to          400.000€                                 ITP is 8%
Purchase price from           400.001€ to 600.000€        ITP is 9%
Purchase price from           600.001€ and more             ITP is 10%

A transaction that is subject to ITP is not also subject to AJD, however when mortgages are involved, then AJD is applicable. The Notary will charge his fee which is between 600€ and 2.000€ - again subject to purchase price of the property for sale. The fee to register the property is generally approx. between 300€ and 1.200€.
If a lawyer is engaged, which we do strongly recommend, the fees are usually between 0.5% and 1% of the house for sale purchase price, depending also, however, upon the complexity of the transaction.
It makes sense to employ the assistance of professionals throughout the purchase process of your dream Mallorca property. You don't need to worry about any "hidden" costs because you have the most experienced and reputable company by your side!
Other articles of your interest