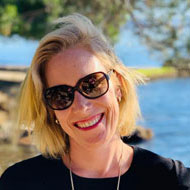 5 Home improvements which will increase the value of
your property in Mallorca
Home improvements can increase the value of your real estate to create the dream home when buying or selling property in Mallorca.
When buying or selling property in Mallorca, sometimes you need to take on a renovation or construction project in order to create the dream home. Creating the perfect property can become a seamless experience when relying on expert project management in Mallorca. There are many way to improve your property features, and sometimes a small change can make a big difference. Here are 5 home improvements which will surely increase the value of your property in Mallorca.
1. Updating your home's interior design
If your property is looking a bit outdated compared to the rest of the properties for sale in Mallorca, it is time to considering some interior design changes. Whether it's retiling your bathrooms, or switching stone floors for fashionable parquet, it can easily be arranged when relying on Balearic Properties and its partners to create the dream home. Our partner LF91 has been renovating and constructing properties in Mallorca since 1995, creating spectacular award-winning interiors.


2. Modernising your property's facade
Curb appeal is your property's first impression. Sometimes buyers decide a property is not right for them based on the exterior, no matter how nice the interior design of the property may be. Hence, it's extremely important to consider updating or renovating your property's facade. This can include simple alterations, such as new windows, shutters, or a fresh coat of paint which all add to the Mediterranean dream. Exterior works can cause a big impact when making home improvements.
3. Creating a designer kitchen
Kitchens are the heart of any home. Kitchens are where you start your day, and enjoy those small everyday moments, preparing food for your family and friends. It's no wonder kitchens can be a decisive factor when it comes to buying or selling property in Mallorca. Dream properties in Mallorca always include a designer kitchen, especially when you have a beautiful kitchen island made out of marble or local stone. A new kitchen will surely increase the value of your property.


4. Adding a swimming pool
Swimming pools can represent up to a fifth of the value of your luxury property in Mallorca. The hot summer months are best spent beside a pool, so if you're looking to increase the value of your property, start by adding a swimming pool as soon as possible. Regardless of your property's layout, LF91 Project Management can provide a solution. Luxury villas aren't complete without a breathtaking infinity pool. Likewise, you can easily add a plunge pool to your rooftop penthouse.


5. Investing in landscape design
Manicured lawns and lush Mediterranean gardens can significantly increase the value of your property in Mallorca. Most foreign buyers choose to buy property in Mallorca to enjoy the fantastic weather and outdoor lifestyle the island has to offer. Hence, creating the dream garden or outdoor space can boost your property's appeal and asking price. Knowing which plants thrive, and how to maximise on your property's environment is not easy, therefore it's always best to rely on experts.


Balearic Properties and LF91 will help you create your dream home in Mallorca
Together with LF91 Project Management, we have over 20 years of experience in renovating and creating dream homes in Mallorca. From luxury villas to designer apartments, we have seen it all, and are proud of our achievements as one of the leading real estate agencies in Mallorca who also offers renovation services through our trusted partners. Speak to Balearic Properties if you are thinking about buying or selling property in Mallorca which requires home improvements.
Contact Balearic Properties to buy or sell property in Mallorca.
Other articles of your interest