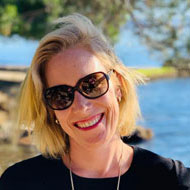 Spectacular villas for sale in Puerto Andratx of innovative, contemporary design
Spectacular villas for sale in Puerto Andratx of innovative, contemporary design
Innovative villa design is visible everywhere in Puerto Andratx
This project consisting of the construction of 2 unique and extraordinary villas is another typical Puerto Andratx venture. The villas will be constructed with materials of highest standards and, needless to stress, the locations are simply divine, offering magnificent unobstructed sea views! One villa will be perched high up in the exclusive Montport area of Puerto Andratx, the second will be constructed in enchanting Cala Llamp, a neighbouring hamlet with sea view villas and a cute beach. Luxury in Puerto Andratx is in a world of its own and the quality of these villas will surpass the whims and wishes of the most spoilt cosmopolitan searching for an exceptional villa for sale in Puerto Andratx.
Both villas will have an unusual interior design of split levels, all in all 5 intermixing levels of extremely spacious and bright accommodation. The future owners of these villas can influence the interior lay-out to suit their personal ideas and comforts.
The choice is yours!
The villa for sale type one will comprise 363m2 of living area and will be built on a plot of 1.446m2. It will comprise a total of 4 bedrooms, 3 bathrooms and a guest toilette. A generous, light living room with kitchen area and a storeroom will be found in the lower levels. The terrace will be enormous and have a whirlpool. The price of this masterpiece is fixed at 2.319.000€.
The villa for sale type two will offer 295m2 of living space set on a plot of 1.000m2. This villa will have 3 bedrooms, 2 bathrooms and a guest toilette. The spacious living area and kitchen with utility will be positioned on the lower levels. The terrace here will also be of generous dimensions and will include the pool. This villa is priced at 1.990.000€.
Specials that make the villas stand out
One of the stunning features of these villas for sale in Puerto Andratx will be the actual height of the ceiling in the living room and integrated kitchen area – spectacular 6 meters! Both innovative villas will not only be admired for the unique design, but also because they are eco-friendly, complying with the highly economical passive house standards, they will also dispose of an international certificate. Another outstanding feature will be the exteriors of these villas for sale: 3 of the 4 sides will be completely glazed, allowing for sunlight to stream into the villa and for every room to enjoy phenomenal sea views. Future buyers are still able to choose between the villa types as both are still on the market.
Puerto Andratx, is one of the most spectacular natural harbours in Mallorca. Various coves with sandy beaches, such as Cala Llamp, Cala Egos and Cala Cala Moragues are in the immediate vicinity likewise the famed Golf Andratx. Opulent wealth is evident everywhere in Puerto Andratx where some of the most stunning villas for sale can be admired, architectural sensations in a league of their own!
Other articles of your interest