Plots for sale in Puerto Andratx
Plots in Puerto Andratx
2 listings match your search in Puerto Andratx, Mallorca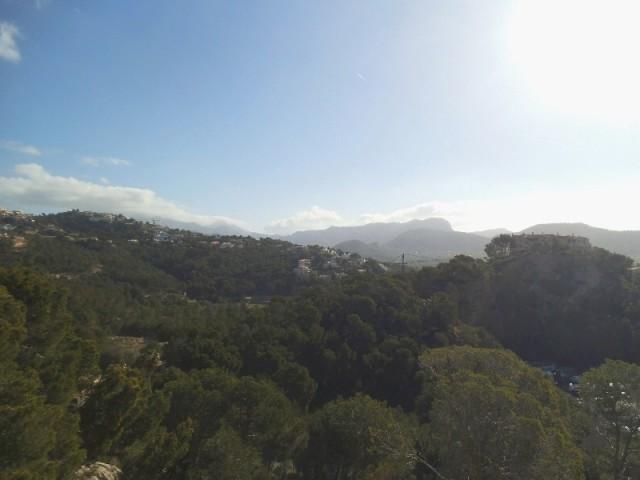 0 Beds
0 Baths
0 m² Built
37,800 m²
SWOPTA0104 / Puerto Andratx
3,700,000 €
0 Beds
0 Baths
0 m² Built
1,507 m²
SWOPTA0230 / Puerto Andratx
P.O.A
Classy Puerto Andratx is one of the most popular locations in the island and once you visit this superb port, you will soon understand why building plots for sale here are so high in demand and why this is one of the best areas to have your dream property built. No matter if you decide to build a traditional Mediterranean or a stream-lined, contemporary style villa on your Mallorca plot for sale in Puerto Andratx, you have decided to live in one of the most exclusive regions in Mallorca.
The fashionable international port with the glamour factor
Plots for sale in and around this exciting location will offer you spectacular views and you will be able to enjoy peaceful country life within the valley close to the port or, alternatively, those who like the buzz of the international scene in Puerto Andratx can go for a plot for sale in one of the up-market residential areas like La Mola here you will most certainly enjoy sensational sea views.
Puerto Andratx is one of the most charming and popular locations in Mallorca, here glamour and a fashionable lifestyle are on the agenda. Therefore, Puerto Andratx is rightly considered a prime location for investment orientated buyers to purchase a plot for sale and build the perfect house tailor-made to fulfil their personal visions and requirements.  
The large, horseshoe shaped bay of Puerto Andratx has been described as one of the most beautiful harbors in the Mediterranean. The sunsets here are famous and the spectacle is a major attraction for visitors and residents alike. What better place could there be to watch the evening sky change colour and admire its reflections in the sea while enjoying a gin and tonic or dining in one of the prime restaurants on the seafront  Restauran Rocamar
If you spend time watching the world go by in the trendy and grand café Grupo  Cappuccino which is the meeting place for the elegant Puerto Andratx scene, you might be lucky enough to see a film or pop star pass by. Considering the famous and very exclusive Golf Andratx is close by in charming Camp de Mar, chances are that one of the world's golf greats might also be seen wining and dining in Puerto Andratx. This golf course regularly stages charity events and tournaments with the participation of many celebrities who also enjoy visiting Puerto Andratx after their golf rounds.
Puerto Andratx is very special location. This beautiful Mallorcan harbour on the west coast with views of the pretty bay and protected by gentle, green hills is one of the most picturesque in Mallorca. Of course, Port d'Andratx is a desirable choice for many people who want to buy a Mallorca plot for sale in Puerto Andratx near the sea. Spectacular, Mediterranean style villas cling to the hill-sides, offering sensational views out to the horizon, at night time when the lights go on all over, the port is a fairy-tale setting. The sole hotel is a classy, Italian villa which inspired the name of this luxury hotel: Villa Italia  in prime position on the seafront, its fantastic restaurant serves refined Italian/French cuisine in a very romantic setting.
Major industries in Puerto Andratx are the nautical and fishing ones, the Yacht Club has a capacity for 500 vessels and its clubhouse is also a popular meeting place. The fishermen moor alongside the main promenade and sell their catch fresh every evening; they contribute to the unique character of Puerto Andratx. Therefore, buy a plot for sale in Puerto Andratx to build your perfect villa with sea views and join this amazing and charming international community.
Noble Puerto Andratx might have become a glamorous, jet-set hot-spot nowadays but somehow it still has managed to retain the quaint atmosphere of a fishing village and many pretty boutiques can be found in the cobble-stone back streets behind the promenade. Nor are the inhabitants of this exclusive location in any way snobbish, on the contrary they will make you extremely welcome in their unassuming, laid-back manner.