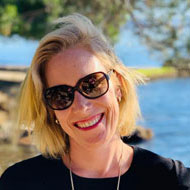 Five reasons that Passive House
is the future of architecture in Spain
A Passive House (also called Passivhaus) is more than just an energy-efficient house. It is a beautifully designed and expertly crafted house that uses up to 90% less energy. As the Passive House movement sweeps across Europe, we look at why Passive Houses are the future of architecture in Spain. 
What are Passive Houses?
Architects design Passive Houses with energy efficiency in mind. When built to the correct Passive House standards, homes don't usually require a heater or air-conditioning.  They maintain ambient temperatures so well that any additional heating can come from the sun or everyday electrical items such as hair dryers, lights, cookers, etc. This energy efficiency comes from six simple factors, as explained below. 
1 -  Extra insulation
Passive Houses are built with full installation. This creates a sealed layer, also known as a building envelope.  Builders insulate windows and walls with several special layers to prevent unwanted heat loss or gain. 
2 -  Windows
Windows often represent areas of great heat loss in typical houses. To combat this, windows are often triple glazed and well insulated. Contrary to popular belief, you can open and close Passive House windows as you like.
3- Orientation
The orientation of any Passive House is extremely important. Architects design homes meticulously, ensuring windows are placed on the correct sides of the house. This is done to let in the right amount of sun (and therefore heat) and to create areas of shade where needed.  For example, fitting windows on the east and west sides of a house would let in low sunlight that could overheat rooms, depending on the climate.
4 -  Air leakages
In standard homes, there are plenty of points where air can escape in and out of the building. These might be small holes, but they add up, affecting the temperature and quality of air. Air leakages are completely accounted for in Passive Houses, minimising heat loss and gain.
5 - Heat recovery ventilation systems (HRVs)
Houses need fresh air to regulate humidity, smells, and provide comfort. This is why ventilation systems are extremely important in Passive Houses.  Heat recovery ventilation systems expel stale air and bring in fresh air, which is also filtered. Before the fresh air is introduced into the home, a heat exchange happens, warming the new air to the correct temperature. HRV systems must be highly energy-efficient to meet Passive House standards.
6 -  Thermal bridges
Thermal bridges are areas where heat is transferred and ultimately lost between the inside and outside of a building. Any areas susceptible to this phenomenon are sealed or insulated in Passive Houses.
Can the passive house movement work in Spain?
At first glance, it may seem as though Passive Houses are best suited to colder climates. It's true that they retain heat extremely well, which is ideal in the colder months or for those living in mountainous regions. But what about the south of Spain and the Balearic Islands in the summer months?


Passive Houses retain ambient temperatures so well that houses don't usually need any air-conditioning, even in hot climates. Ventilation means that warm, humid outside air won't find its way into your pleasantly cool house. The Passive House International Association is an organisation that promotes Passive Houses as ecologically friendly alternatives to modern homes. They explain that Passive Houses can be designed with the local climate in mind. They say:
A Passive House in Siberia, for example, would likely require better thermal protection than a Passive House in Southern Spain.
Five reasons that Passive Houses are the future of Spanish architecture
1. Adapt to CTE standards
The Spanish government continues to promote the construction of eco-friendly buildings. The Spanish Technical Building Code, known as CTE, is updated every few years in line with current objectives and includes laws relating to energy consumption.
The latest CTE regulations to be issued for 2021 show that officials want to reduce building energy consumption to "sustainable limits". CTE standards and Passive House standards appear to have similar goals.  We recommend thorough research into building standards in Spain before undertaking any type of project, to ensure that you comply with necessary regulations.
2. Save the planet, build something beautiful
It's true that the Passive House standard has strict requirements which need to be met. But, that doesn't mean you need to limit your building project. A few years ago, Tom Bassett-Dilley gave a TEDTalk about how to design a home that goes beyond the concept of Passive House.  You could design living walls or eco-gardens that blend beautifully into the stunning Spanish countryside. This would truly create a house that is better for the planet.
3.  Filter air pollutants
The nature of Passive Houses means HRV ventilation systems are required. A major benefit of having such a system is that it filters and cleans outside air before allowing it into your home. This couldn't be achieved by simply opening a window. Filtering air as it enters your rooms could provide you with a more comfortable home.
4. Surprisingly affordable
Creating a house that meets Passive House regulations will cost more than a typical house. These costs will vary depending on where you build, for example you may need to import materials from abroad that meet Passive House standards. However, the Passive House International Association claims that:
The investment in higher quality building components required by the Passive House standard is mitigated by the elimination of expensive heating and cooling systems.
This depends on where you live, the type of heating you would usually install, and how often you would use it. Whether or not your costs are mitigated, Passive Houses can turn out to be surprisingly affordable.
5.  Taking inspiration from previous projects
Passive House is no longer in its infancy. The Plataforma Edificación Passivhaus (PEP) is a Spanish non-profit association promoting Passive House design in Spain.  They list 165 certified Passive House projects in Spain, including the first Spanish Passive House, built in 2009.  On their website, it is possible to see how Spanish residents have designed their stunning and efficient homes.
For example, there is a completely different feel to each of the two Passive Houses located in the Balearic Islands. The first house seamlessly mixes traditional and modern elements, keeping its charming finca exterior, with a blend of exposed brick and wooden beams inside. The building uses compacted earth as insulation.
The second house is a stunningly modern build with a beautiful white exterior. On the roof, there are solar panels that generate five times more energy than the house uses per year, earning the building a premium certification.
Balearic Properties, your expert guides
At Balearic Properties, we are here to guide you to your dream home.  We are experts in the Mallorcan market and have over 20 years' experience in offering the highest quality services. To find out more, you can browse our latest selection of properties or send us a message.
Other articles of your interest