Each area of Majorca has its own unique charm. From the vibrant and bustling streets of Palma to the gorgeously tranquil of beaches of Deia, we've created a guide to the best places to buy a holiday villa in Mallorca.
Why buy a villa in Mallorca?
Mallorca is an incredible location for anyone interested in buying a property. Whatever you're looking for, you can find it somewhere on the Island. Mallorca's diverse scenery offers stunning views, from vast seascapes to tree-lined mountain valleys. The towns and ports are home to lively bars and restaurants, while rural areas and small villages offer a laid-back charm.
Because of this diversity, buyers in Mallorca can choose from villas, townhouses, fincas, apartments, and more. Villas are a fantastic choice for anyone looking for space, privacy, amenities, and views. Whether you're looking for a traditional property or a modern haven, you can find a villa that suits you perfectly.
The area-by-area guide below features several gorgeous villas. If you would like to find out more about a specific property, simply click on the link. Alternatively, you can browse our entire portfolio of stunning villas and search by area. Our luxury villas offer an extremely high standard of living in sought-after locations across Mallorca.
Southeast Mallorca – Santanyi
Santanyi is a traditional Mallorcan town in a lovely rural setting with its own beach. Scholars trace the town's origins back to 1300AD when it recieved its town charter, but many claim Santanyi dates back to Roman times. Elements of the town's history can be seen throughout its gorgeous streets. This includes 14th-century walls built to protect against pirates and a 16th-century tower found at the gates of Porta Murada.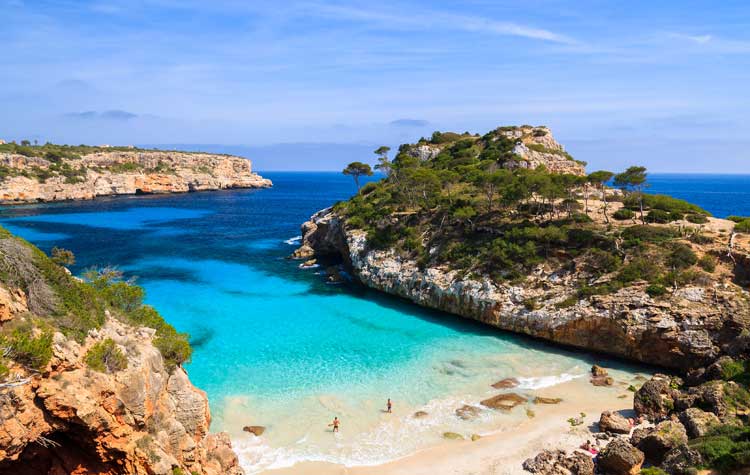 Villas in Santanyi are incredibly well situated. Some of Mallorca's most stunning beaches are only a 15-minute drive away, and this includes Parc Natural de Mondragó, a vast nature reserve full of magnificent scenery, long beaches, and clear water.
Southwest Mallorca – Port Andratx
Port Andratx sits about 3 miles from the town of Andratx. With its magnificent beach and mountain views, famous sunsets, and old-town charm, Port Andratx is an exclusive area. In fact, many consider it to be one of the most beautiful areas of the Mediterranean.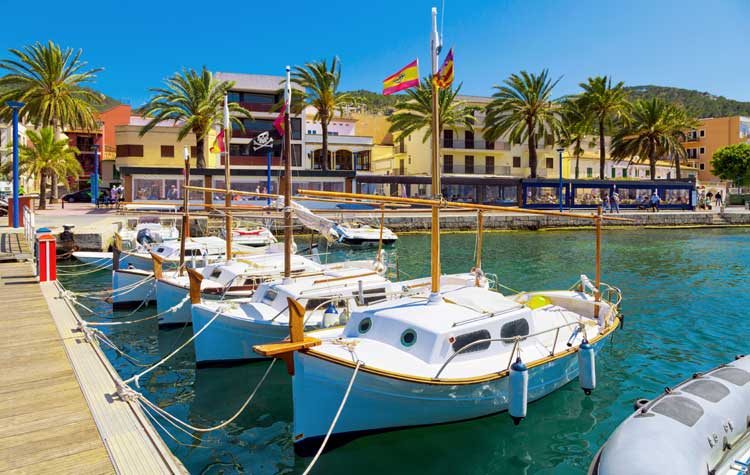 Property prices in Port Andratx reflect the area's incredible beauty. Those willing to adapt their budgets accordingly will be able to enjoy local golf courses, spas, restaurants, and bars, as well as peaceful scenery. You may even bump into a celebrity neighbour or two.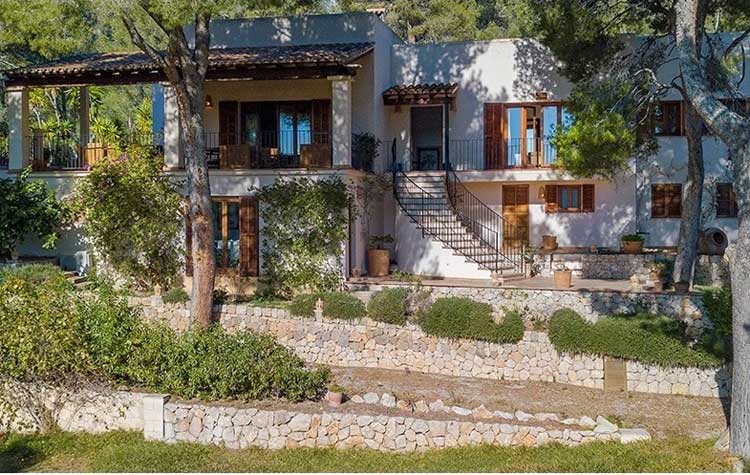 Sea view villa on a large plot for sale in Puerto Andratx
Price: 3,750,000 €
Overview:
This exquisite six-bedroom, five-bathroom villa boasts an open-plan living area and spectacular views. The property sits on a generous elevated plot and is surrounded by gorgeous plant-life. Sunny terraces and shady balconies can be found throughout the property, which also offers a beautiful pool.
This stunning villa is within easy walking distance of local amenities. With all of the benefits of Port Andratx nearby and the privacy of villa life, the property is ideal for families.
Southwest Mallorca – Palma de Mallorca
The city of Palma grew from a camp originally established by Roman settlers. Today, Palma de Mallorca is made up of five unique districts, offering a wonderful mixture of modern living, old-town charm, and vibrant atmospheres. Residents of Palma continually find hidden gems among its bustling streets, while making themselves at home in their favourite bars and restaurants.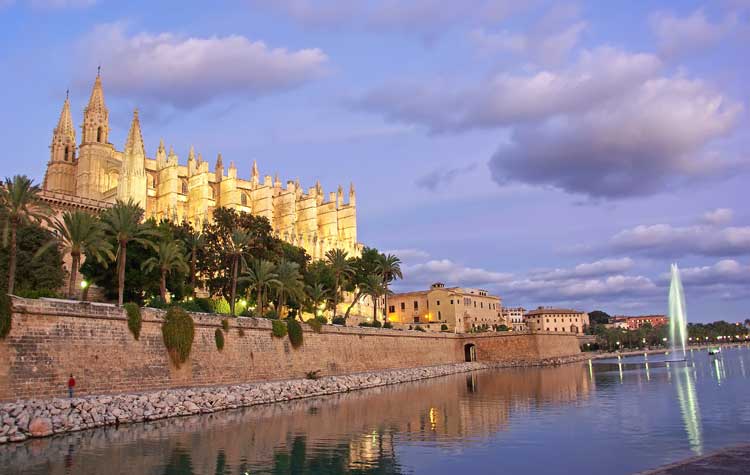 When you think of Palma, villas may not immediately come mind. It's true that apartments and townhouses are more commonplace in the city centre. But, Palma's surrounding areas are a little oasis of tranquillity, offering beautiful villas within a stone's throw of the busy town. Areas such as Son Vida and Genova are ideal places to find gorgeous villas with pools and landscaped gardens.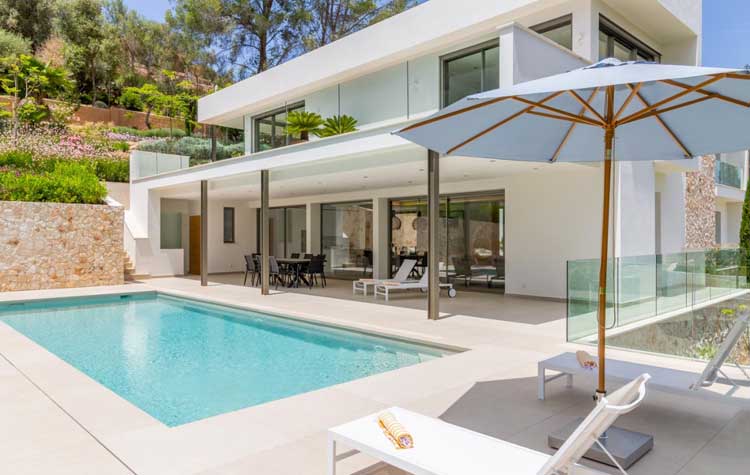 Luxurious modern villa for sale in Son Vida
Price: 3,600,000 €
Overview:
This chic, modern villa boasts five bedrooms and a private pool located above a beautifully landscaped garden. The property is built to an excellent standard. Architects have included natural materials and a spacious double-height entrance hall leading to an open plan living area.
A particular highlight of this villa is its selection of full-height glass doors and windows that offer spectacular views of the region. The beautiful villa also boasts its own lift and an external staircase leading to the outdoor pool. Just a short drive from Palma, this modern villa is perfect for holidays and everyday life alike.
North Mallorca – Puerto Alcúdia
Puerto Alcúdia is home to a sweeping blue flag sandy beach. As you stroll down the marina, you'll find bars and restaurants set against the gorgeous turquoise sea. Active visitors and inhabitants can also enjoy an exciting array of water sports or visit the local hidropark.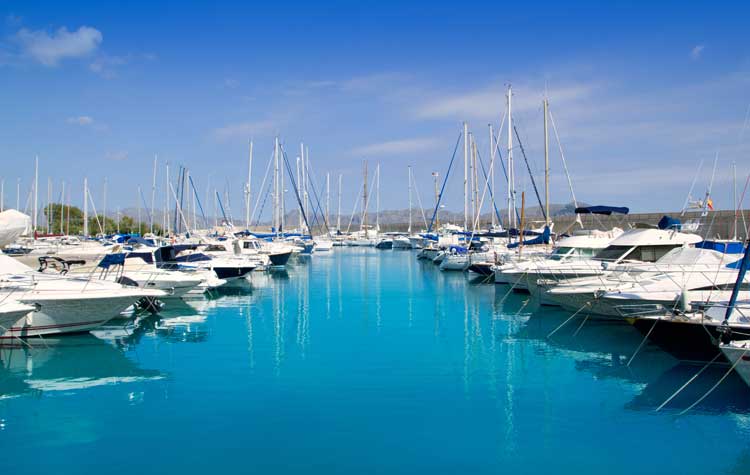 The nearby town of Alcúdia makes for a fantastic day out. Its well-preserved old town with medieval walls and quaint cobbled streets give Alcúdia its unique charm. Both areas are vibrant in peak season, offering tranquillity during the winter months.
West Mallorca – Soller
Soller's laid-back way of life and gorgeous stone houses make it a very attractive area for buyers. Set against the backdrop of mountain ranges, Soller's narrow streets and pretty buildings appeal to tourists who often travel to the area on the train from Palma, which dates back to 1912. However, full-time residents tend to be Spanish, creating a homely atmosphere.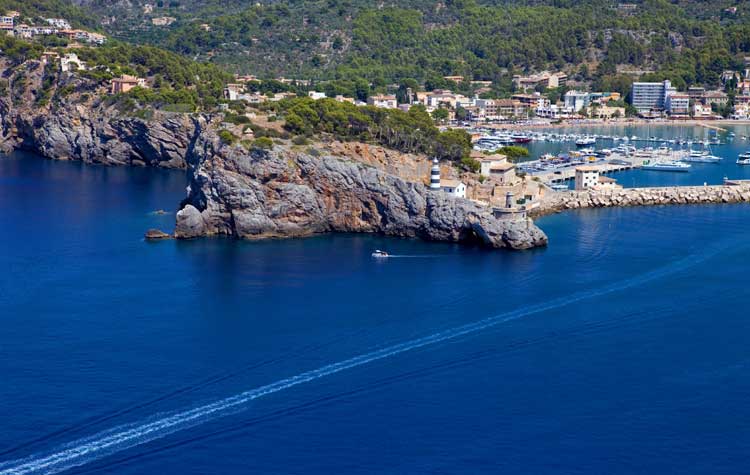 West Mallorca – Deia
Deia is a quaint village nestled between the sea and mountains in west Mallorca. As a coastal village, Deia offers a gorgeous beach with all the necessary amenities. Historically, the area has been home to many creative people from Mallorca and abroad. Deia is an area that allows its inhabitants to seamlessly integrate into idyllic Mallorcan in life.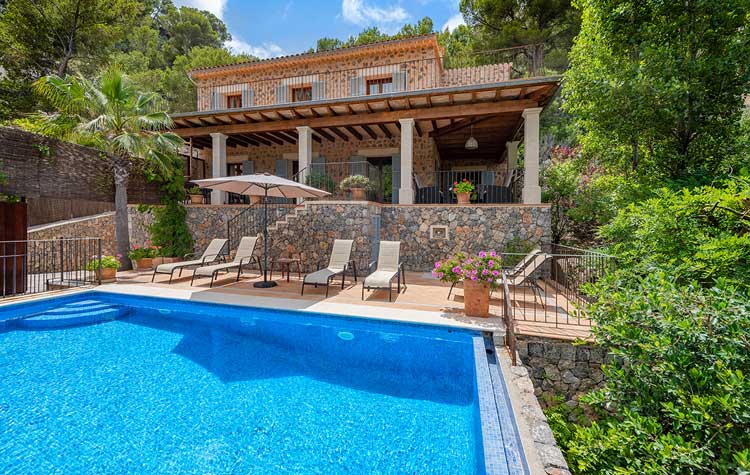 Incredible sea view villa with spa for sale in Cala Deia
Price: 3,300,000 €
Overview:
This beautiful four-bedroom villa incorporates elements of local architecture while offering modern comforts. Its stone façade complements the gorgeous greenery surrounding the property. The villa offers two pools and several terraces. Each of its three floors has stunningly spacious rooms, which you can access by lift or by taking a luxurious marble staircase.
This villa has an ETV licence, which is the permit required for holiday lettings. Whether you decide to stay here permanently and soak up the spectacular views or invest in the villa as a holiday home, you'll be enjoying the benefits of Deia in no time.
Balearic Properties
At Balearic Properties, we are experts in the Mallorcan property market. We have over 25 years' experience helping buyers find their dream properties across the island. If you know what you're looking for, we can help you find it. Simply send us a message and we will get back to you shortly.