La Fortaleza, Spain's most expensive property, hit the headlines again as it changed its multi-million Euro hands, this time from British to Norwegian ownership.
Norwegian real estate tycoon, Ivar Erik Tollefsen, bought the property from the British banker Lord James Lupton, who had originally bought "the fortress" for some 40 million euros. As always in such exclusive cases, no exact details regarding when the spectacular transaction took place were revealed, but rumour has it that it was already last summer. So again, the purchase of La Fortaleza was one of the biggest property deals in the Balearics, or even Spain, in recent years.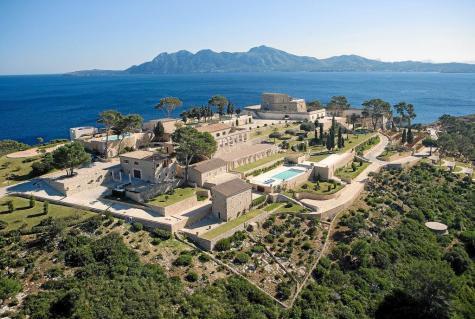 So, what actually makes this estate so special, apart from its price tag! La Fortaleza enjoys tremendous privacy as access is restricted due to the exclusive location and fortified gating. Thus, well-guarded, the owner and guests can enjoy the 15'360sqft of terraces and extensive 11'840sqft of landscaped gardens this paradise has to offer. A hexagonal tower is one major focal point and there is a total of seven villas in the compound along with a studio and two swimming pools.
The fort was originally built in 1628 to defend the Pollensa peninsula from the Saracens and has a glorious and colourful history, changing ownership many times throughout the centuries. In more recent years, it has gained international fame through the hugely successful BBC1 series The Night Manager and as an exclusive wedding venue for such sports greats such as Rafa Nadal or the Welsh international footballer, Gareth Bale.
Lovely Seafront Apartments in Puerto Pollensa
Attractive seafront apartment exclusively for sale with Balearic Properties.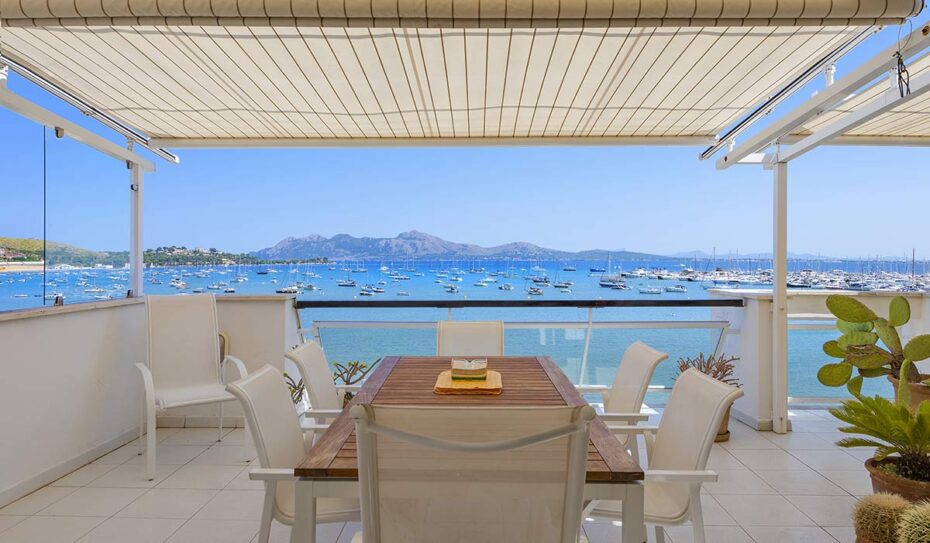 The apartment offers equally spectacular panoramic views over Pollensa bay as La Fortaleza and its prime position also allows for an uninterrupted view of the fortress peninsula itself! Balearic Properties is extremely happy to offer this pristine penthouse apartment situated in such a privileged beachfront position on the famous Pine Walk in Puerto Pollensa. The chic, one-bedroom apartment is a perfect bolthole for a couple, its spacious terrace being ideal for sunbathing or alfresco dining. Restaurants and all the port's amenities in general are virtually on its doorstep.
Reference number: PTP11862
Price: 670,000 Euros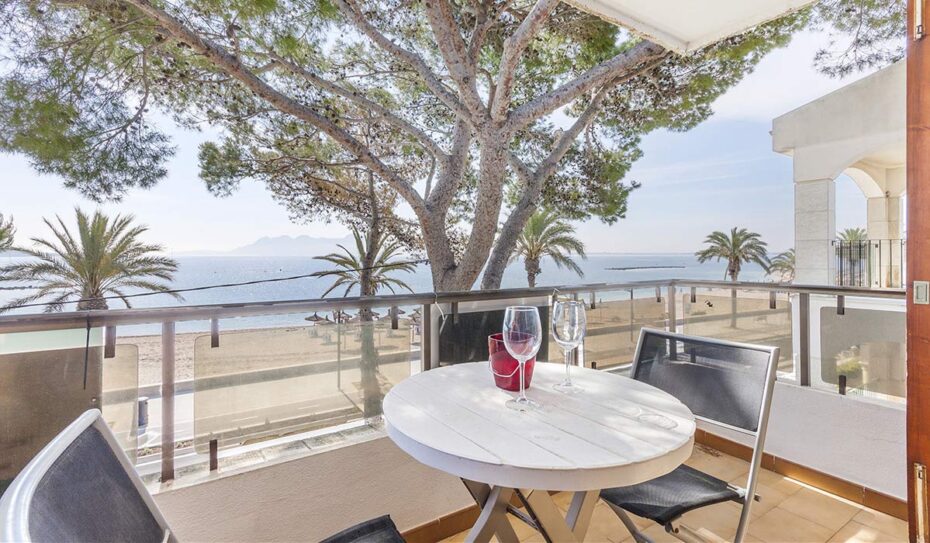 This well-presented penthouse apartment is set within a small community of just 6 apartments located in a prestigious, frontline position in Puerto Pollensa. It enjoys magnificent views of Pollensa Bay and the mountains, is a stone´s throw away from the beach, and within easy walking distance from the local shops, bars, and restaurants. The apartment is ideal either for holidays or as a permanent residence. The 3 bedroom apartment has a private roof terrace of over 100m2 offering spectacular views and, as an additional benefit, it holds the coveted holiday rental license and even has a private parking space.
Reference number: PTP11604ETV
Price: 1,200,000 Euros
Contact us now for further information or to view this beachfront gem.
LINKS: