The luxurious Formentor Hotel near Puerto Pollensa is for sale, with planned works set to be completed within the next two years. Reports indicate buyers will invest 20 million euros in its renovation.
Green light for Formentor Hotel renovations
Until recently, the Formentor Hotel has been run by The Barceló Group, who apparently confirmed its upcoming sale. In light of the sale, Pollensa's City Council has given the green light for renovations at the hotel. This signals a huge step forward for its buyers. The permit will allow for extensive work at the site, but renovations must be completed within two years.
Who are the buyers?
Although it's yet to be confirmed on their website's pressroom, the buyers are reportedly Four Seasons Hotels and Resorts. The Canada-based company has been running high-end hotels since 1961, which they describe as "luxury for the modern traveller". They would acquire over 130 rooms and extensive gardens.
According to reports, the buyers are expected to invest a total of 20 million euros in renovations. It is hoped that this will help to boost the local area and maintain its reputation as a luxurious tourist destination.
About Formentor, a Royal Hideaway Hotel
The Formentor Hotel is known for its five-star facilities and gorgeous location. It sits at the edge of a vast woodland, nestled between two spectacular mountains. Guests can access the beautiful Formentor beach directly from the hotel, which is open between April and October.
The hotel was built in 1956 by Argentinean Adan Dielh. He reportedly envisioned a remote utopia for guests, inspired by his love of the arts. Today, the hotel is famous for its historical a-list guests, including Grace Kelly and Prince Rainier, Charlie Chaplin, and Winston Churchill.
For more information on the hotel, we recommend reading our blog article, Hidden Places: Hotel Formentor. It details the hotel's main attractions, history, and stunning locations. At Balearic Properties, we update our news pages regularly with the latest Mallorcan property news and insights.
Properties in the Formentor area
Thanks to its remote location amongst rolling countryside and gorgeous pine forest, the Formentor peninsular offers a unique level of privacy in Mallorca. The area is perfect for those who enjoy a little peace and quiet, without being too far from the wonderful amenities that the Pollensa area has to offer.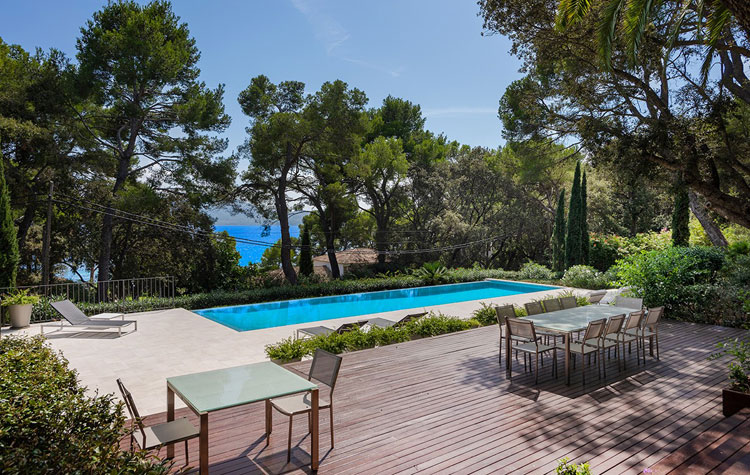 Villas in Formentor are often elevated, offering breath-taking views over the Mediterranean, with a stretch of sandy beach nearby. Many properties come with extensive gardens and luxurious pools. We currently have a selection of exquisite Formentor villas in our portfolio, each with its own unique style, hidden away along the cost.
Puerto Pollensa – natural beauty in North Mallorca
The nearest town to Formentor is Puerto Pollensa. The area is one of the most sought-after places in Mallorca to own a property. Once a small fishing port, Puerto Pollensa retains its charm with a wonderful balance of lively restaurants and stunning views. The area is home to a spectacular white sandy beach, lined by the famous Pine Walk.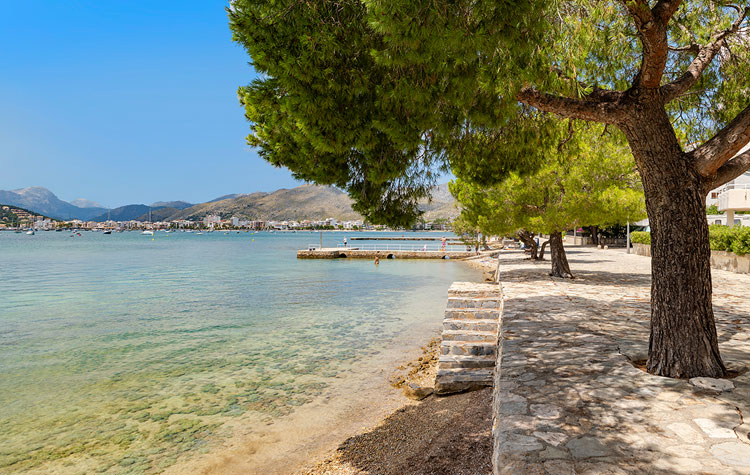 It is possible to find breath-taking properties throughout the Pollensa region, including villas, townhouses, and apartments, set against a gorgeous mountainous backdrop. At Balearic Properties, we specialise in finding the perfect properties for buyers across the island.
We're proud to be the exclusive associates of Savills in Mallorca, with over 20 years' experience in the local property market. We speak several languages, so please get in touch for more information or browse our entire collection of properties.