Majorca is known as one of the largest islands in the Balearic off-coast region of Spain. Its beautiful beaches, sunny getaway, amazing food, and breath-taking landscapes make it one of the most popular hotspots for tourists seeking a family vacation in Spain.
With over 50 years of mass tourism, Majorca still holds the throne to rule the summer season, blessing its people with treasures of all kinds. Whether you choose to party or relax in the sun and sand, Majorca is one such destination that won't disappoint you with travel and leisure.
Whilst it is unlikely you need an excuse to book your next holiday, it is important to consider the reasons for picking one destination over another. Majorca is perfect for holiday lovers who want to explore the island's unmatched beauty without putting a strain on their pocket.
We've compiled and narrowed down the top reasons why you should visit the beautiful Spanish island, Majorca for Holidays or Vacation with your entire family.
Beaches, Coves and Water Sports
One of the main reasons to visit the island is for its incredible beaches and coves. There are beautiful tucked away beaches to be found all around Majorca. Amongst the most popular is Palma Nova which is one of the most popular with families and children where you can enjoy the peace, beautiful landscapes, and a great atmosphere around the sea.
The beaches in Majorca have Blue Flag status, and the harbour offers plenty of activities, ranging from water sports through to boat trips. For a sandy and amazing view of beaches and countryside, one can't go wrong with Cala Bona, a resort in Majorca offering exclusive view and sandy coves along the coastlines with great cafes and restaurants.
A Trip to Cabrera Island
Cabrera is one of the largest uninhabited island located off the south coast of Majorca that provides children and families with a thrilling adventure and experience to spend the holidays.
Cabrera Island is preserved as a National Park which is perfect for exploring, discovering secret beaches and unique landscapes. The island also has a rich history and was used to house French prisoners during the Napoleonic times. Currently, it hosts to an abandoned old castle for tourists.
The trip to Cabrera Island ranges between €25 – €60 for children and adults.
Caves of Cuevas del Drach
One of the island's greatest attractions is undoubtedly its caves of Cova Del Drach. On the east coast of Majorca, the caves of Cuevas Del Drach are known to be one of Majorca's most outstanding tourist attractions. With 25m high, these incredible natural formations of caves are a fantastic place to take your kids. Not only will they love seeing the stalactites and stalagmites, but the tour also features a boat ride to classical music across the stunning lagoon.
Vibrant Night Life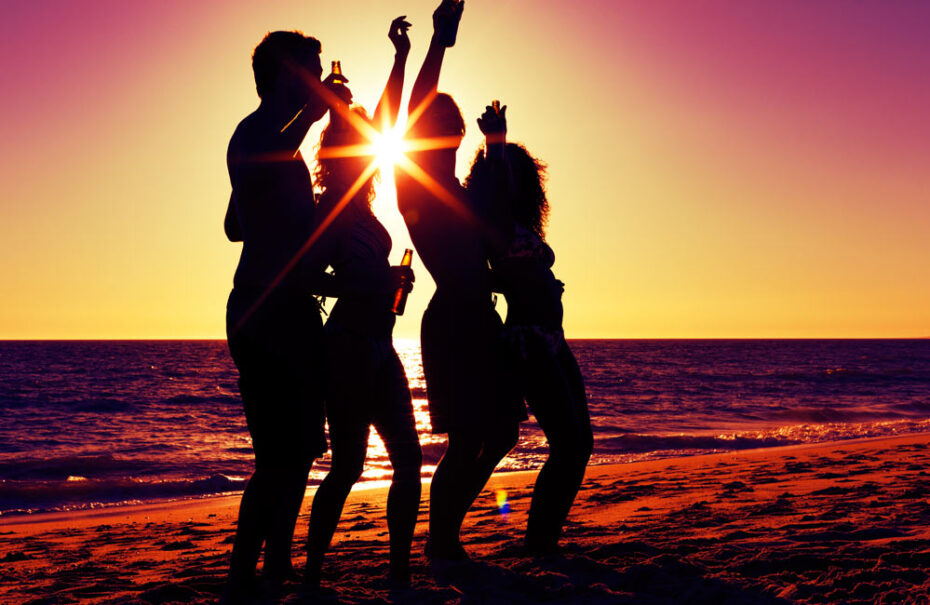 Majorca and the capital, Palma de Mallorca, offers a vibrant nightlife that attracts hundred thousand of tourists from all around the world every year. There is a great variety of entertainment to offer, ranging from popular DJs to Jazz Night Clubs. Whatever you can think of, Majorca has everything catered for all your needs.
Magaluf, a popular resort in the west of Majorca full of young Britons offers a summer holiday with a great nightlife. Magaluf is home to various bars and nightclubs, many of which are located on the famous island strip.
Great Weather
One of the top reasons to visit Majorca is due to its great weather conditions. Whilst Majorca sees warmer summers than it does winters, it is still reasonably warm and dry all year round. The peak holiday season is between May and October when the temperatures average above 18°C, however, there is plenty to see and do throughout the year.
The island's temperature averages around 10 degrees over the winter season, with the almonds blossoming in February. Travelling in the low season is likely to see you pay much less for your flights and accommodation.
Great Landscapes, Coasts and Villages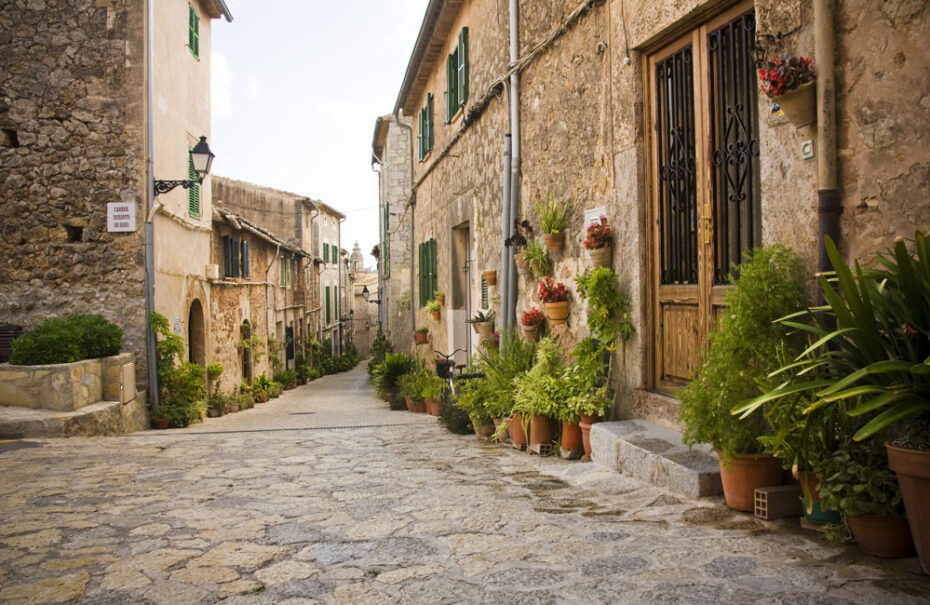 Majorca is also known for its great diversity of landscapes and coasts with impressive cliffs. During your visit to the Spanish island, you should definitely dive in the Serra de Tramuntana, situated in the northwest of the island and a UNESCO World Heritage Site.
You can also visit the Mondragó Natural Park, located on the coast, and the Albufera Natural Park, in the north of the island. Don't forget to visit some of Majorca's towns and villages, such as Valldemossa Deia, Soller that can be reached by an old wooden train and Fornalutx which is one of the prettiest villages in Spain.
Rich History and Culture
Majorca comes with a wealth of history. You can discover the rich historical legacy as you wander around the old medieval quarter and in the religious architectural landmarks in the city. And no trip to the island would be complete without a visit to the Cathedral of Santa Maria and Bellver Castle.
The island has several museums where you can learn more about the history of Majorca. One of them is the Museum of Footwear and Leather which is located in the old Cavalry barracks that recreates a shoe factory from the first half of the 20th century.
Esbaluard, the island's Museum of Modern and Contemporary Art, features more than 700 works of art by artists from the Balearic Islands and around the world. If you like art, you can also visit the Joan Miró Foundation and the Horrach Moya Sa Drassana Gallery, with works by contemporary artists.
If you're travelling with your family, a trip to Palma's Aquarium, home to the deepest shark tank in Europe, and Majorca's Planetarium is one of the best places to visit with your kids.
Hot Air Balloon Ride
There's nothing more like a balloon ride and it's sure to make a long-lasting memory for you and your kids. The Majorca Balloons team promises to provide fascinating views over one of the most beautiful landscapes of the Mediterranean area. If you are on your honeymoon, they also offer an unforgettable and romantic adventure ride on the nice island of Majorca.
The rides include an armada of balloons that meet the highest technological standard, professional pilots' team that are English speaking.
REFERENCES & CITATIONS
Bennett, A. (2016, October 11). 10 reasons Majorca is the best island for families. Retrieved July 03, 2020, from:
https://www.telegraph.co.uk/travel/destinations/europe/spain/majorca/articles/best-family-activities-in-Majorca/
Travel, R. (2018, March 01). 7 reasons to choose holidays in Majorca for perfect vacations. Retrieved July 03, 2020, from:
https://www.barcelo.com/pinandtravel/en/holidays-in-majorca-reasons-to-choose-summer/
Local Experts. Retrieved July 03, 2020, from:
https://www.travelandleisure.com/travel-guide/mallorca