Mallorca – Work from your second home while you soak up the sun
As of August 2020, approximately half of the UK population was working from home for at least five days a week. Many jobs are now fully online, showing you don't have to be in the office to be productive. But, do you really have to spend the winter working from home in rainy England?
Rather than dreaming of sun-soaked beaches and summer warmth, why not take your home office to the beautiful island of Mallorca? You could be strolling down gorgeous coastlines before you know it.
Where to set up a home office in Mallorca
A few years ago, the coastal city of Palma was the winner of the Sunday Times' Best Places to Live in the World. With its lively streets, a gorgeous old town, and pretty beaches, we can see why. But, the island has so much more to offer than just its capital.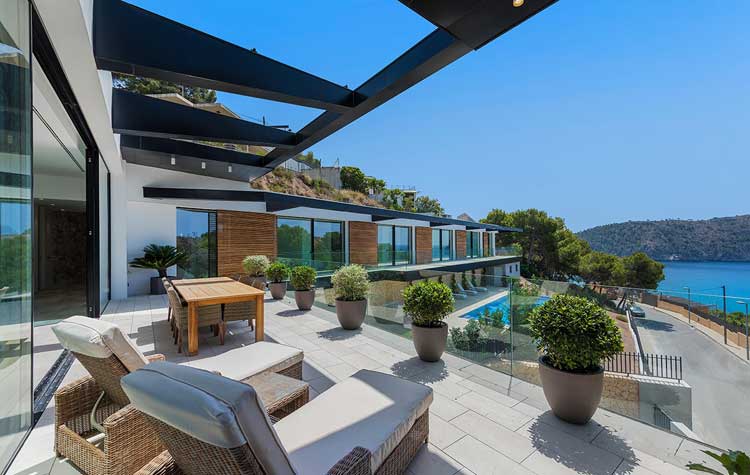 Each area in Mallorca has its own charm. Take, for example, the idyllic town of Deià, nestled between mountains and coastline with sandy stone houses. Or Puerto Andratx, often described as the most beautiful harbour in the Mediterranean. Whether you're looking for lively atmosphere or a tranquil escape, you can find the perfect place for a second home in Mallorca.
For guidance on choosing the best place to buy a property in Mallorca, have a look at our area guide.
Why choose Mallorca for your second home and new office?
Shake up your daily routine
British people who work from home cite two main benefits of their set up: flexible scheduling and a lack of commute. These two factors combined mean more free time when they want it. If you're one of the 50% who now work from home, moving abroad could help you make the most of these benefits.
Rather than finishing work and finding yourself at a loss of what to do or stuck in an uninspiring routine. Why not head for a stunning sea view, take a walk along a sunlit country path, or explore quaint little streets of a nearby Mallorcan town? A lunch break is far cheerier with some sun and the sun shines in Mallorca on about 300 days per year!
Find properties of all kinds
The wonderful thing about buying a second home in Mallorca is that there are so many different types of properties to choose from. Many properties in the Mallorcan market today offer a beautiful blend of traditional rustic charm and modern design, but you can also find one or the other.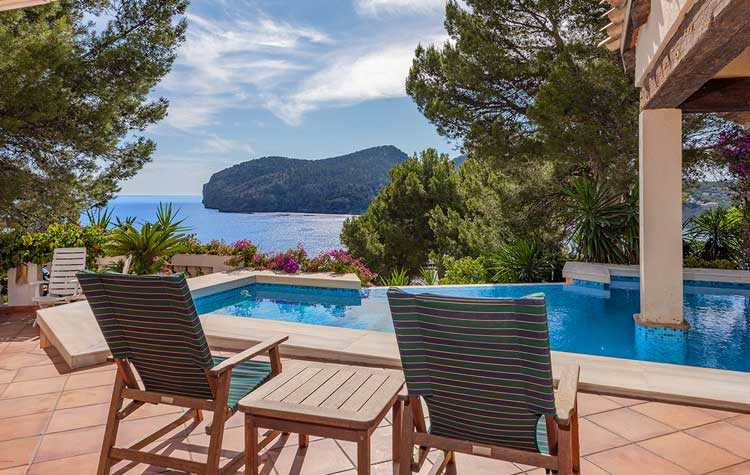 You'll be able to choose from townhouses, villas, fincas (country houses), and apartments. Each has its own benefits, from countryside living to rooftop pools. For those looking for a brand-new property, there are also options to buy in new developments or build your own-off plan dream home. If you find yourself spoilt for choice, we can help. Our range of the latest Mallorcan properties includes stunning examples of all of the above, so you can decide exactly what you need.
Meet locals, meet foreigners
Mallorca is home to a mix of residents from around the world. It's a wonderful place to practice your Spanish and learn the local Mallorquín, spoken around the island. There are also regular events organised by expats across Mallorca.
Working from a second home in Mallorca gives a different outlook on the island. As a resident, you aren't a tourist passing through and you'll be able to find incredible local spots and meet new neighbours.
Buy a second home as an investment
If you buy a second home in Mallorca, you may find renting it out to be very lucrative. In Mallorca, certain types of properties are eligible for a short-term rental permit, known as an ETV license. This grants the owner permission to let their home to tourists. Several different types of this license exist, but they are most commonly granted for properties aimed at single families and without shared areas.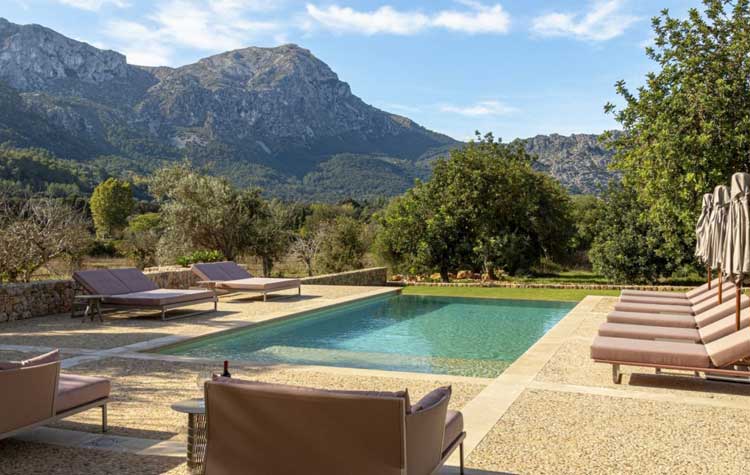 If this is the route you'd like to take, the easiest option would be to buy a home that already has an ETV license. At Balearic Properties, we offer a range of properties with rental licences.
The finer details of working abroad
Before you move into your dream property, there are a few practical matters to take into consideration. For example, you'll need to speak with your employer and consider any tax implications of working abroad and of buying your second home. Many people are able to make the situation work for them and a good accountant should be able to provide useful advice! It's also a good idea to look for insurance policies for your time away.
Other important factors are the Spanish rules and regulations about residency. You'll need an NIE number (an ID for foreigners) in order to buy a property. But, you may also need to think about residency regulations if you plan to stay for long periods of time.
The above list isn't exhaustive and researching your move and planning ahead will make the process smoother. It also means you get to relax and enjoy your time away! At Balearic Properties, we're here to help. If you have any questions we'd be happy to point you in the right direction and guide you through your purchase.