Agrotuismo, or rural tourism, is big business in Mallorca attracting thousands of holidaymakers each year who come to appreciate (and end up falling in love with) Mallorca's beautiful countryside.
And it's no surprise that the most popular agroturismos are located in Mallorca's beautiful Trauntana mountain range which now boasts Unesco world heritage status.
Whether it's hiking up in the hills, sampling the delicious local produce, or just relaxing amidst the lovely scenery, Mallorca's agroturismos are going from strength to strength.
So let's take a look at 10 of the top agroturismos to be found in the Tramuntana mountains of north Mallorca.
Muleta de Ca S'Hereu, Port de Soller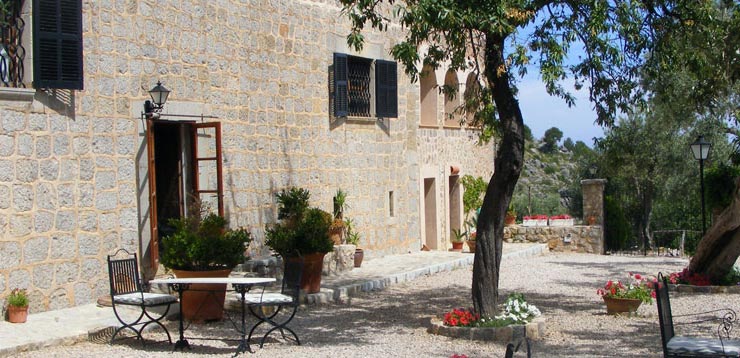 Ca S'Hereu is a delightful traditional Mallorcan finca (farmhouse) just a short distance away from the tourist resort of Port de Soller. Located in a lovely spot high up in the Tramuntana hills, the agroturismo hotel has eight bedrooms complete with traditional wooden roof beams, terracotta tiled floors and beautiful antiques. It is popular with walkers as there is nearby footpath which links Deia with Port de Soller. There's also an outdoor pool for cooling off and shady terraces for sipping freshly squeezed orange juice made from local oranges, whilst taking in the splendid sea and mountain views.
www.muletadecashereu.es
Es Castell, Caimari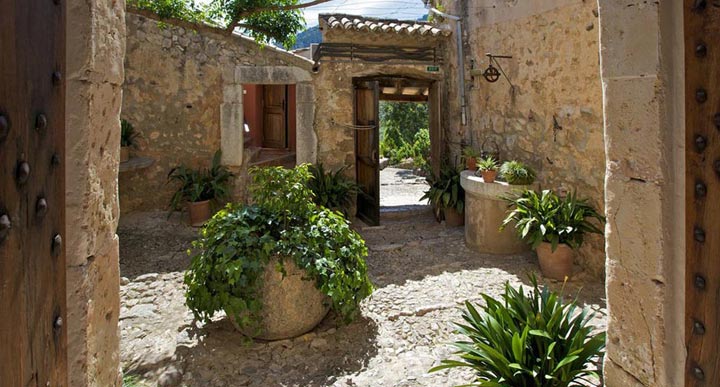 This gorgeous boutique rural hotel has been rated 'the best hotel in Spain'! Es Castell is run by a British couple who have lovingly restored the ancient farmhouse. Thick stone walls, solid wood doors, art on the walls, hammocks positioned between trees, colourful mature gardens, a large rectangular pool with fabulous views over the Mallorcan countryside…it's a rural retreat to remember. There are 12 beautiful bedrooms and the evening meal is a real gourmet treat using fresh local produce.
www.fincaescastell.com
Son Borguny, Banyalbufar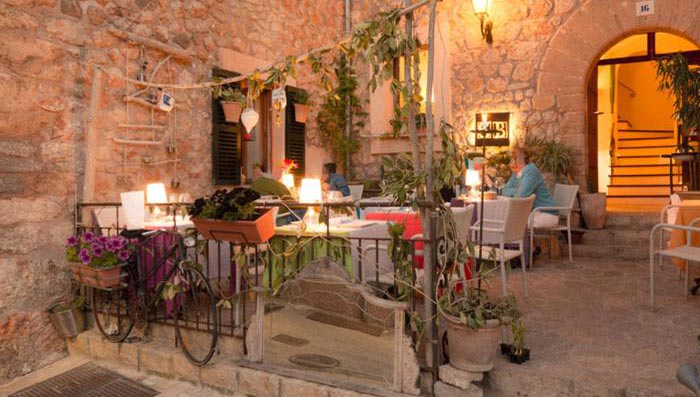 Nestling cosily between the sea and the Tramuntana mountains, Son Borguny originates from the fifteenth century. The stunning location on the terraced slopes and the fact that there are just eight simply furnished bedrooms, make this petite agroturismo hotel the ideal spot to escape from the world. Nearby lies the lovely village of Banyalbufar which should be on anyone's bucket list.
www.sonborguny.com
Can Calco, Moscari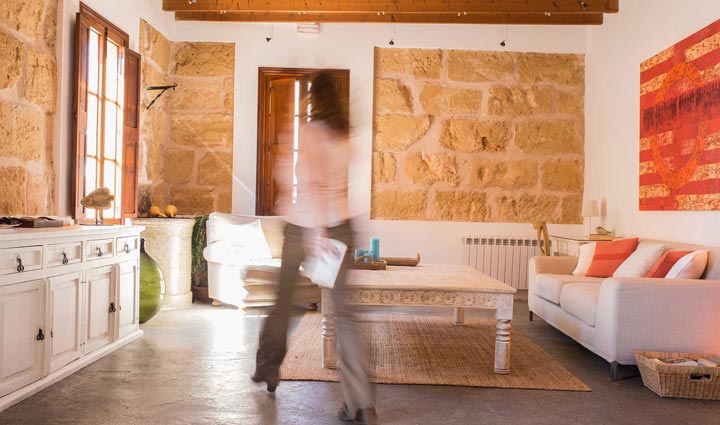 Tradition and comfort combine at the rather chic Can Calco petit hotel with the majestic hills of the Tramuntana mountains providing the perfect backdrop.
Dining out under the stars by the illuminated swimming pool preceded by a freshly mixed cocktail is a wonderful experience here. The owners descend from an old Mallorcan fishing family so expect sumptuously fresh fish dishes such as their celebrated lobster stew. (The hotel even has its own fishing boats!) The bedrooms are cool, chic and minimal in design; each one individually decorated. Plenty of hiking trails nearby serve the seasoned walker.
www.cancalco.com
Can Isabel, Soller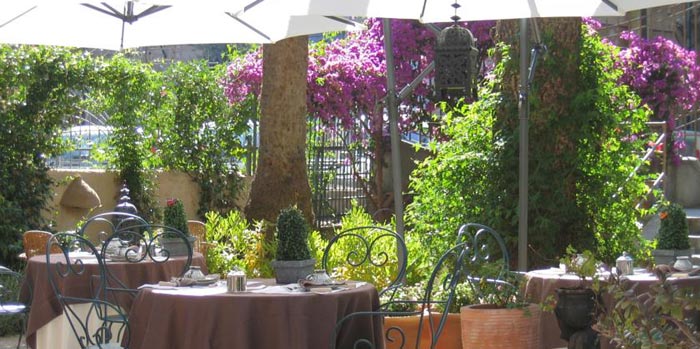 Slightly different from your usual agroturismo hotel, Can Isabel is in fact a very romantic 19th century town house. However, when you consider that the hotel lies in Soller, one of Mallorca's most beautiful towns surrounded by orange groves and the Tramuntana mountains, you are sure of a memorable vacation. Can Isabel has just six chic bedrooms and the house is full of beautiful antique furniture. The delightful courtyard is ideal for starting the day with a hearty al fresco breakfast.
www.canisabel.com
Son Pont, Puigpunyent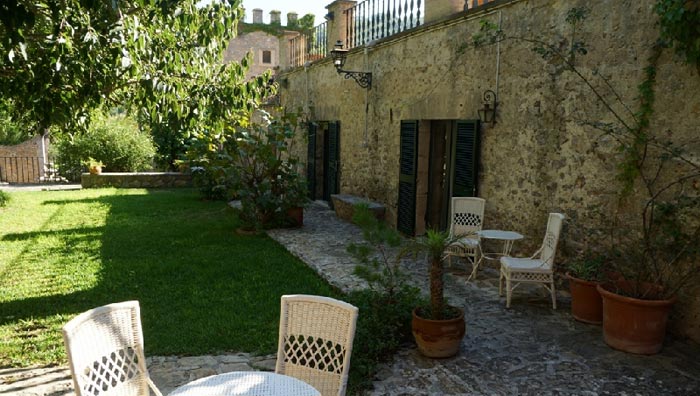 This 15th century rural estate lying near the Puig Galatzo nature reserve is a fabulous retreat for countryside lovers. Traditional stone archways, ancient farming implements and its own mill with olive oil press, all serve to transport you back in time to a traditional Mallorcan rustic way of life. With 140 hectares of gorgeous gardens, Son Pont is the perfect get-away-from-it-all vacation steeped in history. In particular, look out for some spectacular starry nights!
www.sonpont.com
C'an Simo, Alcudia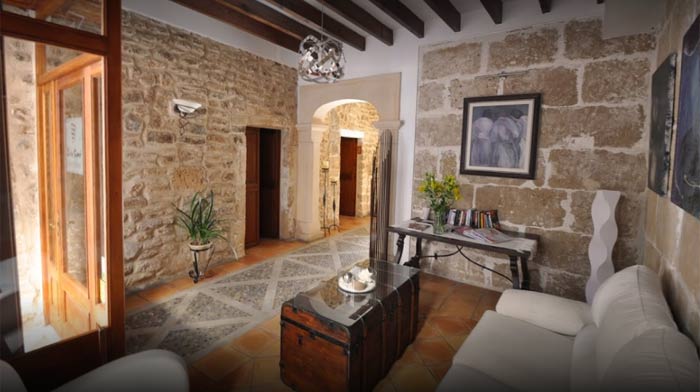 Perfect for a family holiday with a difference, the converted farmhouse of C'an Simo nestles snuggly in the gorgeous Tramuntana range, yet it's just a short distance away from some of the island's most beautiful beaches. Sheer luxury predominates here. You can enjoy an indoor pool, a sauna and jacuzzi to ease away the aches and pains of hiking in the hills. Dinner in the delightful courtyard features delicious Mallorcan cuisine. www.cansimo.com
Es Mirabo, Valldemossa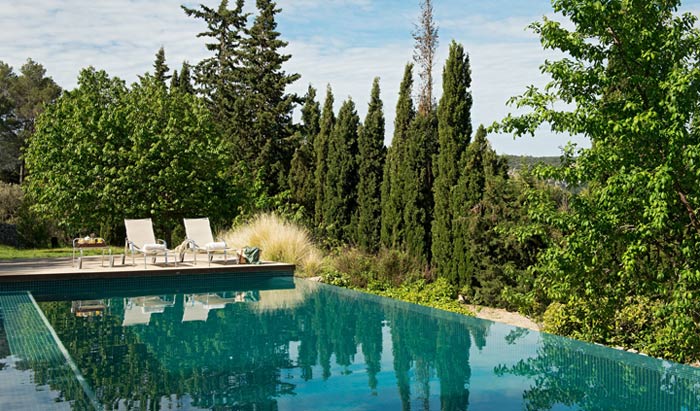 Es Mirabo has been owned by the same Mallorcan family since the 19th century, so you know you are going to be spoilt rotten! Slap bang in the middle of the Tramuntana, the views from this converted finca are to die for. Most of the nine large and elegantly understated rooms have a private terrace and offer spectacular views over the Valldemossa valley. Evening diners features fine traditional Spanish dishes such as slow-roasted lamb matched with a fine selection of wines. A most beautiful finca and a fabulous place to hang your hat on holiday.
www.mirabo.es
Sa Màniga, Bunyola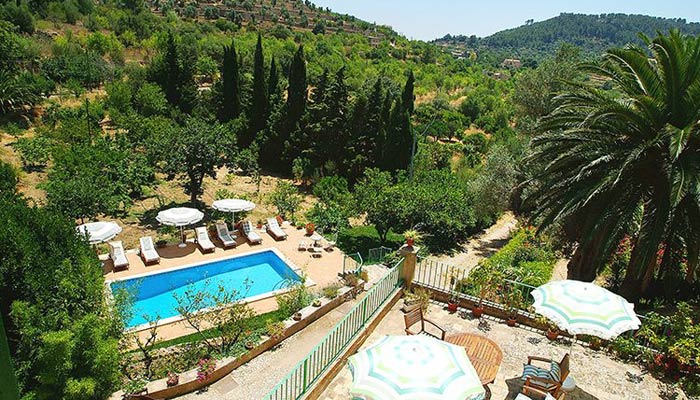 Open all year round, Finca Sa Màniga, is naturally popular with walkers looking to explore Mallorca's Tramuntana mountains. This is one exquisitely traditional Mallorcan manor house. Elegant and rather beautiful, the estate is surrounded by orchards brimming with fresh fruit. You can even enjoy freshly squeezed orange juice from oranges grown in the grounds. There are four attractive bedrooms and two separate apartments. The swimming pool, nestling on an elevated terrace, offers the most breathtaking views.
www.fincasamaniga.com

Son Pons, Buger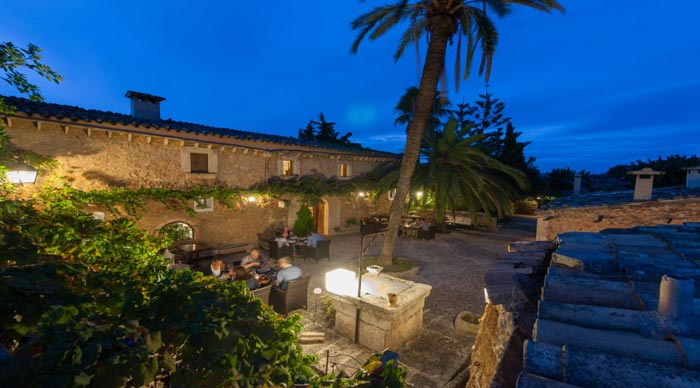 Staying at Son Pons, a lovely 16th century building, is a wonderful experience, particularly if you like olive oil! Yes, the hotel is surrounded by private olive groves which provide the oil for the home-cooked dishes. Exposed Mallorcan stone walls, a traditional fireplace and attractive antiques combine with 21st century needs (including in-room massages and Wi-Fi) to make Son Pons a most desirable destination. The swimming pool is surrounded by lush gardens and dining al fresco on the terrace gives you splendid views of the surrounding countryside.
www.sonpons.com