Never-ending Love for Mallorca
The property news was a sensation, even for Mallorca standards! Sir Richard Branson had returned to his beloved island – not that he had ever completely left it, but this time he returned with a very loud bang. He simply bought back his Son Bunyola estate that he had sold in 2002, exasperated with the endless and futile disputes with stubborn, local authorities, who refused Sir Richard planning permission to build a luxury boutique hotel at his Mallorca estate for sale in Bunyola.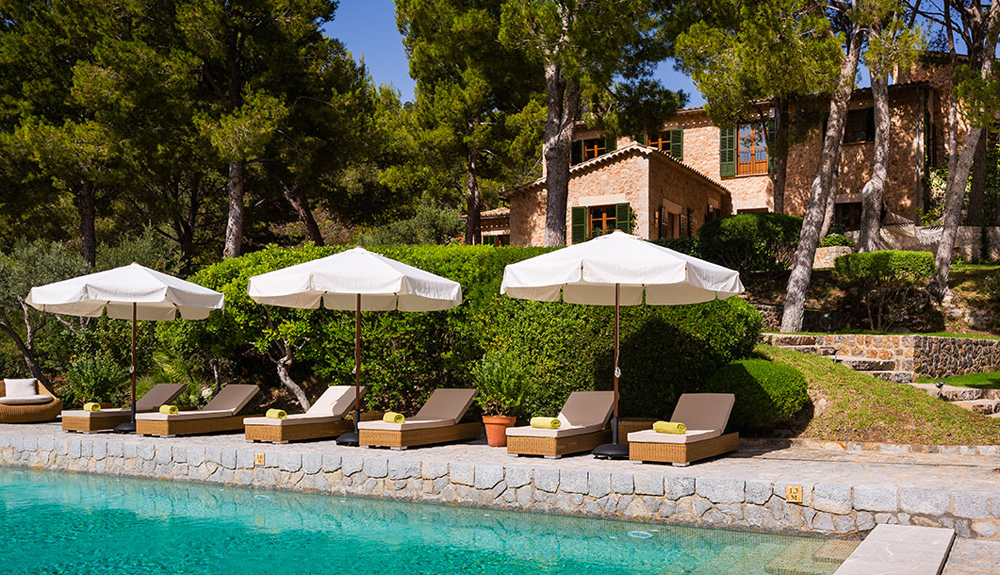 Not that his plans had anything else in mind but to preserve the appearance, tradition and beauty of the historic estate. Observers of this dispute put the petty town hall refusals down to a matter of "not even a world-famous billionaire can get his own way" situation. Along with the Son Bunyola estate, Branson also sold his emblematic hotel La Residencia, in Deià, which was a favourite haunt for supreme A-listers, such as Leonardo DiCaprio and Michael Douglas, who also owns a famous Mallorca estate.
Branson's son even named his daughter Eva-Deia in honour of the village of Deià
It had never been a secret that the flamboyant entrepreneur, self-made billionaire, friend of the British royal family and many global greats, held a mega candle in his heart for Mallorca. Branson's son even named his daughter Eva-Deia in honour of the village of Deià, which the family considered to be one of the most beautiful villages in the world! In spite of owning his own island called Necker, one of the British Virgin islands in the Caribbean – which incidentally inspired him to call his company Virgin and set up his own flight company Virgin Atlantic, the love affair with Mallorca had never ceased – fortunately for the island. https://www.virginlimitededition.com/en/son-bunyola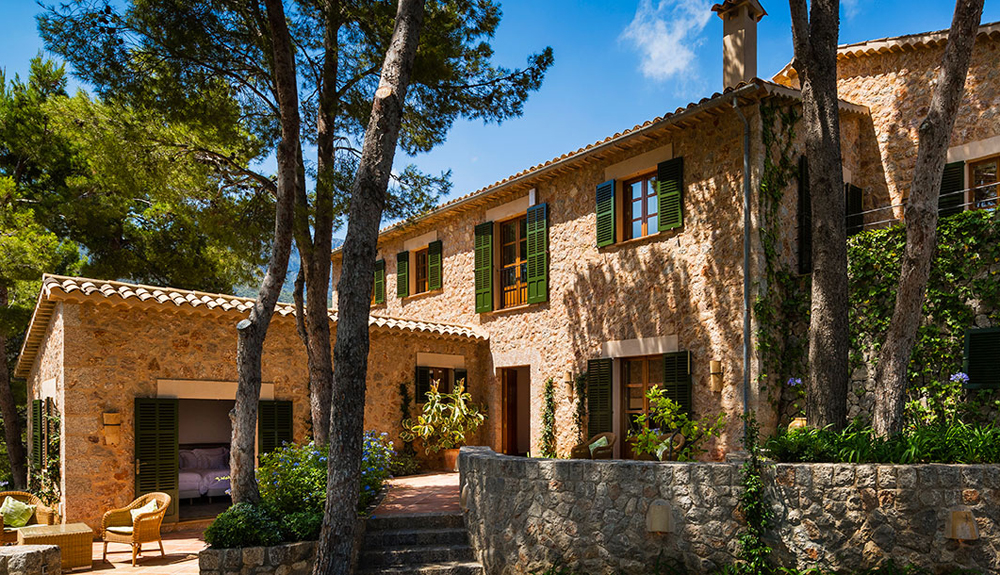 The magnificent estate, Son Bunyola, is located in a stunning natural landscape of special protection (ANEI ), subject to the Natural Protection Law. In former years gone by, the historic estate produced its own olive oil and wine, an important source of income for most Mallorca fincas for sale in those days, and production lines that have fortunately been re-discovered by their new, mainly foreign owners in recent years. In addition to the ancient olive trees and the vines, Sir Richard also had almond and citrus trees planted enhancing the estate's natural charm even more.
The estate covers about 700 acres of land; it is situated in one of the most scenic areas on the island. The Tramuntana mountain range serves as a spectacular backdrop; the views over the Mediterranean are simply "to die for"! The sea is a pleasant stroll away taking guests through a natural paradise, that can match any exotic location world-wide, to a charming pebble beach far off the beaten tourist track.
The estate currently has 3 luxury villas for holiday rental, all renovated with great care and maintaining their authentic Mallorcan characteristics and style elements. Exposed wooden beams in the ceiling, terracotta floor tiles and natural stone walls are just some of the exterior and interior features that make up a typical finca for sale in Mallorca. One of these villas, called Son Balagueret even has an original turret dating back to the 13th century.
The villa Sa Punta de S'Aguila, or 'Eagle's Point', has 5 bedrooms, the villa Sa Terra Rotja, translated as 'Red Earth', has 4 bedrooms and the villa Son Balagueret 3. Each villa has its own distinct style and character, they are prefect retreats to spend a relaxing holiday, all 3 have private pools and enjoy stunning sea and sun-set views.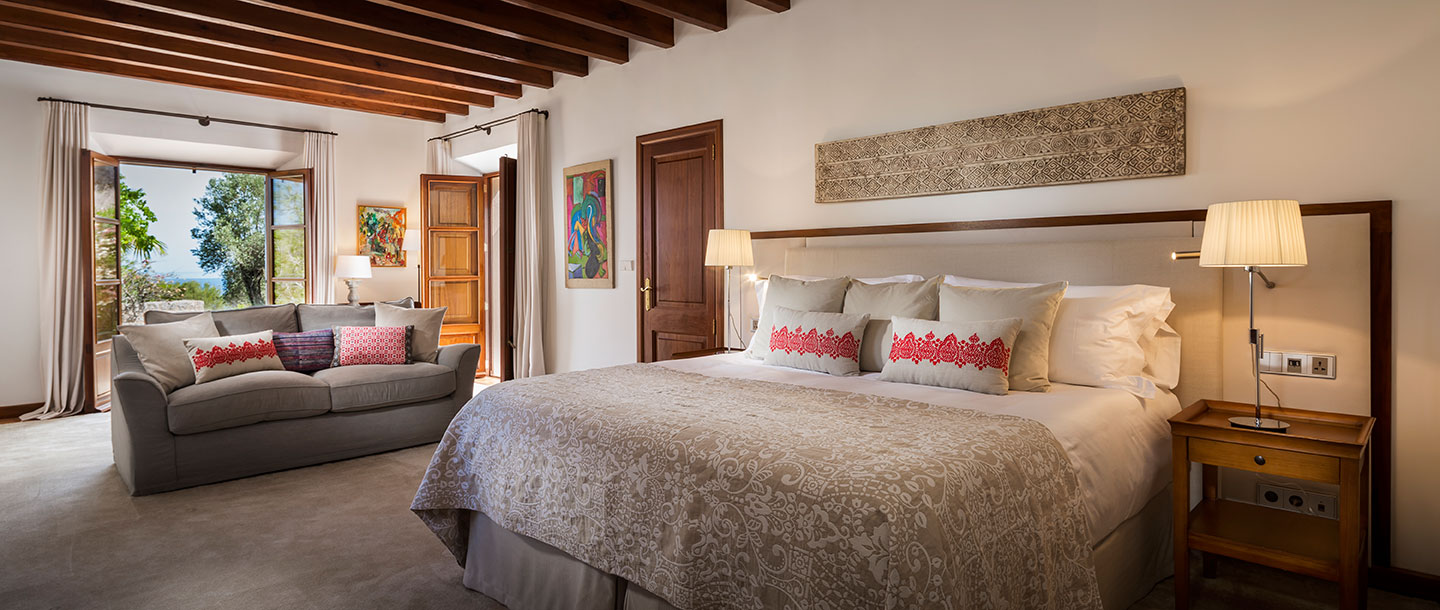 Properties in Bunyola
Bunyola is a picturesque municipality in the Serra de Tramuntana which was awarded World Heritage Status by the UNESCO as an area of great natural and cultural significance. The municipality has just under 7.000 inhabitants and properties here are the perfect retreats for nature lovers and those who appreciate the authenticity of Mallorca and its traditions.
Country estates and authentic fincas for sale in Mallorca are popular property purchases in this area, where fortunately the typical architecture that Mallorcan fincas are loved for is nurtured with a passion. Many properties offer terrific sea views due to their elevated positions and the charming villages Deià, Valldemossa are only easy drives away.
Contact our Mallorca property experts for more information about fincas and country homes for sale in lovely Bunyola. Our sales agents are dedicated to deliver the best service to our clients and they will guide you through the complete sales process.