Going out for Palma is, at any time of the year, an ideal option for anyone who wants to enjoy the city in its fullness. For this, there is nothing better than knowing those places that mark a trend and in which everyone wants to be seen. Our suggestion is to enjoy the city from the heights, having as its background its particular skyline.
The city of Palma takes years being trendsetter in Europe and never slouch, the bustle of the streets, cosmopolitan terrace with stunning views … but also has many stories to tell. In addition to other fascinating neighborhoods, La Lonja, Dalt Murada and the Borne area, are some of our favorites.  For its privileged and very busy locations, it has been filled with the best restaurants and local restaurants in the city. With a unique charm, narrow alleys, old buildings that have been restored and practically only made up of pedestrian zones, Palma is a must for any #citylover.
Without more, we offer you a selection of the best terraces from which to enjoy the best views of the city.
Nakar Hotel
On the 9th floor is the hotel's biggest secret, a wonderful terrace with incomparable views of the sea, the Cathedral, Bellver Castle, the port of Palma and the bay of the city. A magical place to enjoy the sunset and the good music. One of the most fashionable places in Palma.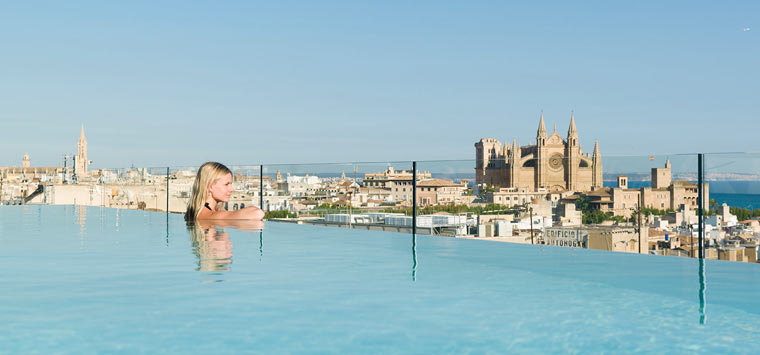 Puro Hotel
The rooftop bar at the Puro Hotel offers a contemporary décor with panoramic views of Palma skyline and its surroundings. During the day there's a pool available while the lounge area and the bar comes to life for real during the evening.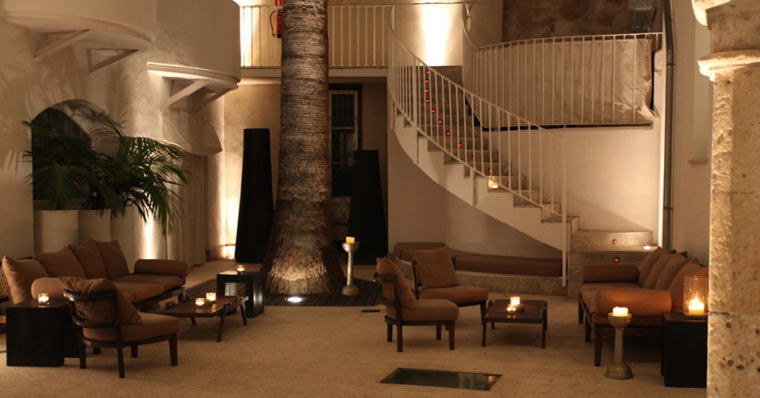 Hotel Singular
Ubicated on the roof of Sant Fransesc Hotel Singular you find this amazing rooftop bar in Palma. The terrace is about 200 square meters and equipped with swimming pool, lounge furniture and a large bar area. From the roof terrace you get a quite magical panoramic views of Palma's old neighborhoods and its surroundings.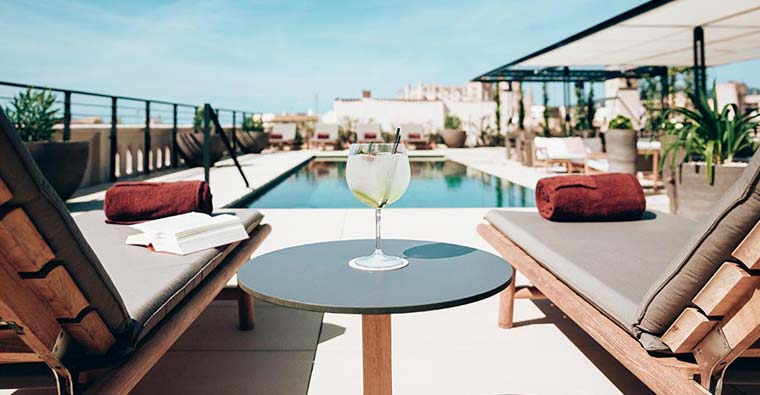 Hotel Ca'n Alomar
Situated on the rooftop of the Hotel Can Alomar you'll find this picturesque rooftop bar. The decor here is old elegant Mallorcan style. The rooftop terrace offers a wonderful panoramic view of the city of Palma, Bay of Palma and the Cathedral. There is also a swimming pool, a jacuzzi, and an outdoor spa.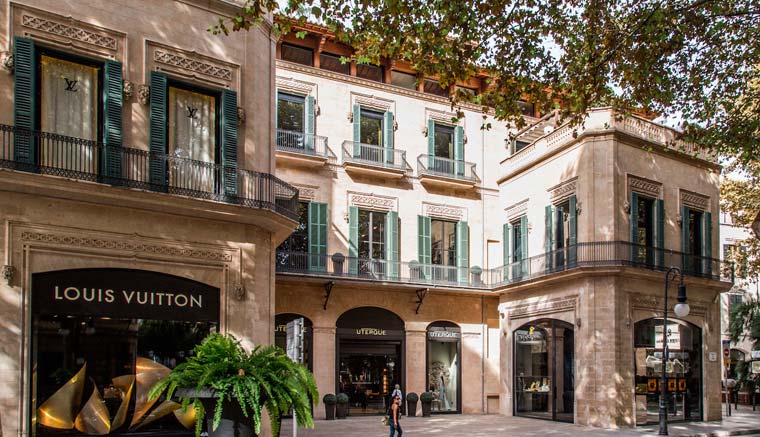 Hotel III
The Hotel is located next to La Lonja de Palma, masterpiece of Mallorcan Gothic, in the heart of the old town. From its upper terrace you can see an incomparable 360º panorama of the city, the mountains that surround the island, and the entire bay of Palma de Mallorca.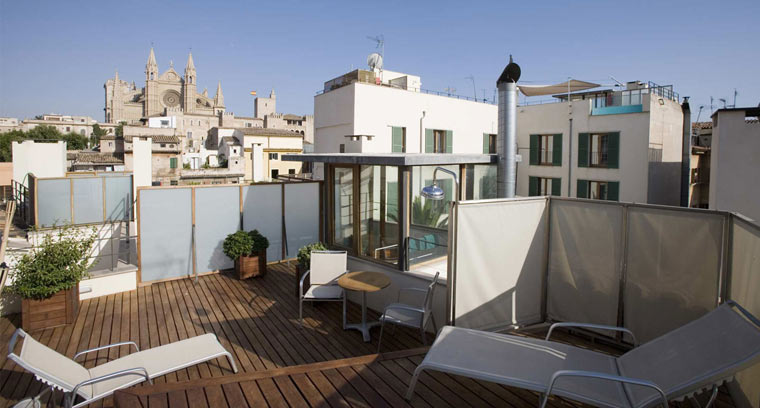 Palma really is one of the most beautiful cities in the world. And that is why so many people aspire to owning a house here, particularly in the old town of Palma Mallorca. Can you imagine yourself enjoying a contemporary penthouse with amazing rooftop views over Palma  city?