You don't have to be rich and famous to enjoy time on the lovely island of Mallorca, but that's not to say the island doesn't attract some 'Very Important People' whether to simply chill out or to live here for part of the year.
And it's hardly surprising – with so many classy bars, fabulous restaurants and glorious beaches to choose from in Mallorca, celebs can frequently be spotted enjoying all the island has to offer.
Mallorca has always been a bit of a celebrity hangout. As long ago as the 1930s, Hollywood star, Erol Flynn, entertained his friends at his place in Illetas.
So let's take a look at some of the top 21st century VIP hangouts in Mallorca at the present time.
Puerto Portals

We have to begin with Puerto Portals on the south coast of Majorca. Why? Simply because the rich and famous love showing off their yachts! And you can't find any yachting marina on the island more suitable than Puerto Portals for doing just that.
Some of the many VIPs spotted here include Microsoft billionaire Bill Gates, motor racing ace Jenson Button, pop star Rod Stewart and heiress Paris Hilton.
One of Portals' trendy bars, Karma, has hosted big names such as Brad Pitt, Julian Lennon and Jamie and Louise Redknapp, as well as various 'Eastenders' stars.
Even the King of Spain has been known to enjoy the food at Wellies harbourfront bar-restaurant.
More info: www.puertoportals.co.uk
Tristan

Staying with Puerto Portals, the Michelin starred restaurant Tristan often attracts the rich and famous. The fabulous food and delightful vista overlooking the yachting harbour has attracted rock stars such as the Rolling Stones and Jim Kerr from Simple Minds.
Golf Club, Andratx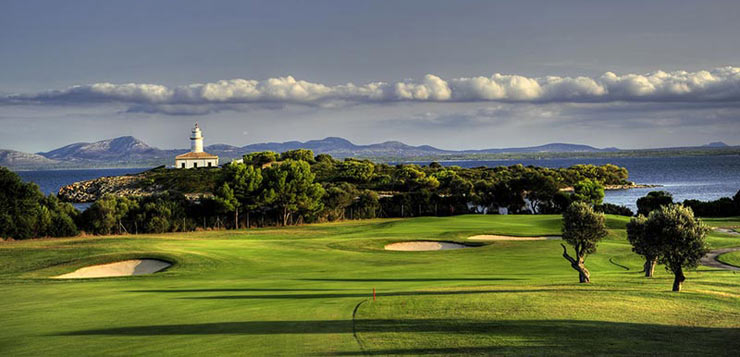 For the world's VIPs who visit Mallorca and wish to take in a good game of Golf, Golf Club Andratx appears to hit the spot.
Ex tennis champion Boris Becker has often played the course, and fellow German supermodel Claudia Schiffer is known to enjoy a round or two here.
St Regis Mardavall Resort

For international stars looking for a peaceful hideaway near the capital, Palma, St Regis Mardavall Resort fits the bill perfectly. Just 9km away from the city centre, facilities include a huge luxury spa, traditional Chinese Medicine centre, three private golf courses and a MIchelin-starred restaurant.
Also known as the favourite hotel of The Rolling Stones!
 Es Trenc Beach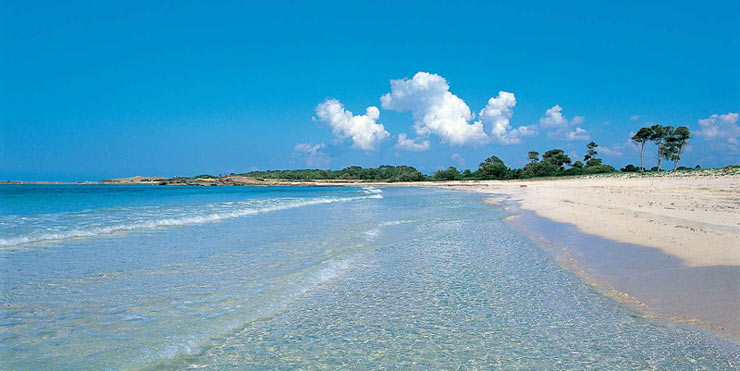 One of Mallorca's most unspoilt and secluded beaches often attracts the rich and famous. Amongst the celebs that have been spotted splashing about in the shallow waters are Jennifer Aniston and Michael Douglas.
More info: www.estrenc.info
Port de Mallorca and Club de Mar

If money is not a problem and you don't mind showing off your wealth, what could be a better location than casting anchor at Port de Mallorca, overlooking Palma's majestic cathedral?
This really is superyacht heaven. Some of the boats to look out for here include Phillip Green's "Lionheart', Eddie Jordan's 'The Snapper' and 'Lady Beatrice' belonging to the rather camera-shy Barclay Brothers.
You may even spot them enjoying a G&T or two at the Port's Club de Mar.
The Hospes Maricel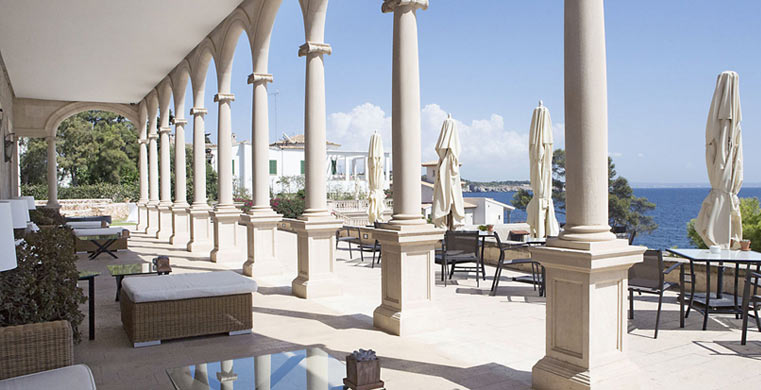 This fabulous restored Mallorcan palace in Cas Catala is a top VIP hangout.
Past guests have included Bill Clinton and his daughter Chelsea, David Schwimmer and Jade Jagger.
The hotel also served as a favoured location for the smash-hit TV series, 'The Night Manager'
La Residencia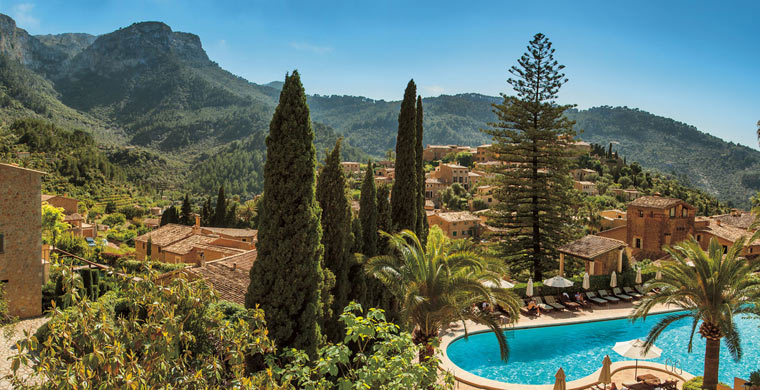 La Residencia is a beautiful hotel nestling below the Tramuntana mountains in the peaceful village of Deia, in the west of Mallorca. It was once owned by Richard Branson.
Celebrity guests have included Harrison Ford, Geri Halliwell, Patsy Kensit, Bob Geldoff, Denise Van Outen and George Lucas.
Singer Robbie Williams serenaded his fiancé, Ayda Field, in El Olivo, the hotel's gourmet restaurant, after spending a week together at La Residencia before they got married.
At Balearic Properties we would be delighted to help you find your dream home for sale in Mallorca. If you would like any information or advice please feel free to contact one of our friendly, helpful property professionals. Or simply give us a call on +34 971 53 22 21