Approximately thirty new boats and equipment will shine in the third edition of Best of Yachting, which will be held from 10 to 12 June at the exclusive marina of Port Adriano sailing event. With more than 25 boats on display, ranging from 6 to 40 metres, the event is a collaboration between Port Adriano, Princess Motor Yacht Sales, and some of the best known names on the island in the world of yachting. There will be models of brands like Sunseeker, Swan, Chris Craft, Fjord, Jeanneau, Frauscher or Princess with lengths between eight and 28 meters, in an unrepeatable opportunity for the most discerning buyers.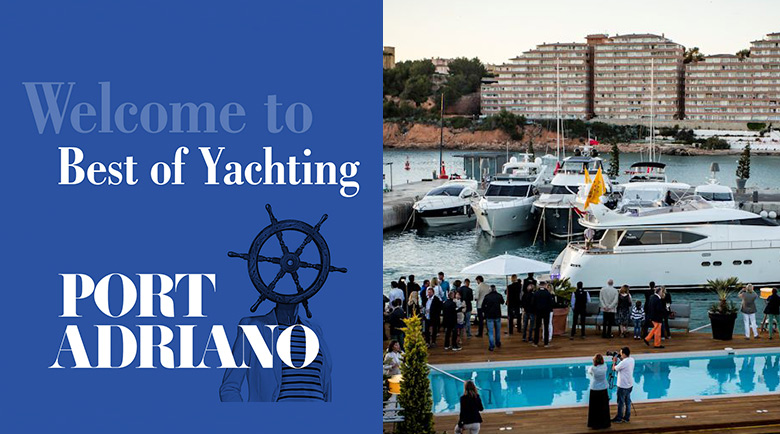 Best of Yachting Port Adriano is the perfect date for those who are thinking in acquiring boat for next summer thinking. For three days, the event will showcase a selection of the best boats marketed by firms based in the marina, and offer the unique opportunity to perform dynamic tests by the beautiful coast of Calviá. First held in 2014, Best of Yachting Port Adriano is a themed event around the world of sailing that has become a reference to the start of the summer season in Mallorca.
Best of Yachting Port Adriano is much more than a boat show. The event is completed with an attractive leisure activities including parades of ships against marine, parties, workshops and contests for children, food, musical performances, demonstrations Flyboard, screening of short films set in the navy, a fashion show and more. All with totally free access. On Saturday, 11 Best of Yachting joins the global initiative Marina Day, a day in which the main marine world open their doors to the public. Port Adriano will celebrate with a special program in which visitors can make their baptism of diving, paddle surf experience the fun and enjoy the screening of the finalist videos in the contest of short Port Adriano Short Films Awards. The event ends on Sunday with a day which include a children's party and the expected Best of Fashion, a fashion show that will transform the marina on a luxury walkway.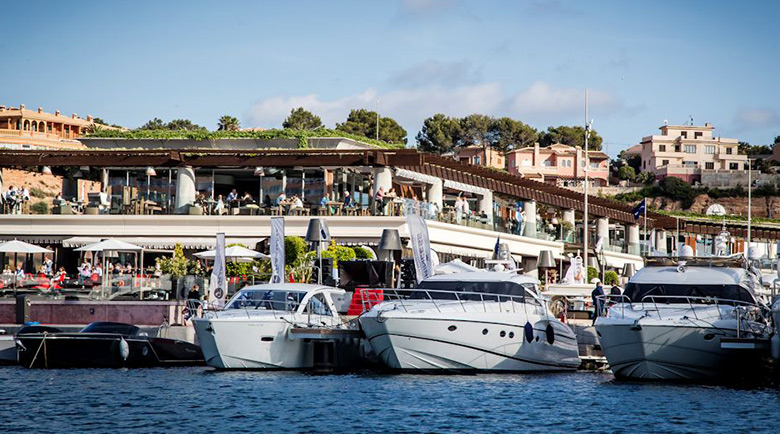 Created as marina in 1974, it was in 2012 when Port Adriano changed his face and became a tourist reference of 25,000 square meters designed by Philippe Starck, to the point of achieving its own merits the title of most modern and best marina equipped Mediterranean and exceptional for large yachts base. Thanks to its wide range of leisure, Port Adriano has become a destination in itself, each year attracting a large number of boats becoming a key element of the leisure of the Balearic Islands.
Port Adriano in Calvia is a perfect place to look for a house for sale in Mallorca, due to the beauty of the area and the proximity to the capital Palma. This delightful residential town is a popular haunt for homebuyers. Whatever type of property that appeals to you, whether it's a cosy apartment, a luxury villa, a converted townhouse or even a nearby rural finca, we at Balearic-properties.com/en can help you in your search for that dream house for sale in Calvia.