Apartments for sale in Genova, Palma
Situated roughly five kilometres from the centre of Mallorca's capital, Palma, Genova is a good place to look for houses for sale. Genova, once a small village, is now a largely residential town and an extremely popular haunt for homebuyers in the market for apartments for sale when looking to buy that longed-for Majorcan property in Genova.
Whether your ideal apartment in Genova is a bijou studio apartment, a cosy duplex apartment or a luxury penthouse apartment with spectacular views over Palma Bay, we at Balearic-properties.com/en would be delighted to help you find your dream apartment for sale in the Genova area of Palma de Mallorca.
Apartments in Genova
1 listings match your search in Génova, Mallorca
Perfect for nature lovers enchanting
country properties.
More Info
Country Houses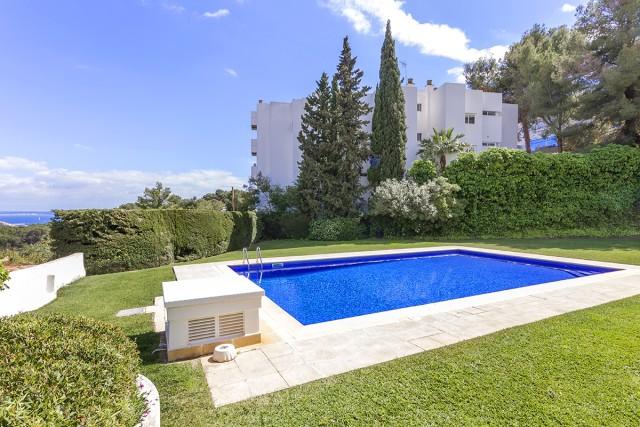 3 Beds
2 Baths
140 m² Built
0 m²
SWOPAL10272 / Génova
720,000 €
Genova lies at the foot of Mallorca's Naburguesa mountain range and is now looked upon as being part of 'greater Palma'. Genova is an attractive place and has become particularly popular with apartment seekers looking to find a pleasant place to live in Majorca, especially with its splendid views towards Bellver Castle.

Although Genova is a peaceful, laid-back place and home to just over 4,000 people, it comes to life every August to celebrate its patron saint Sant Salvador. Genova, naturally has its old, pretty church too, Eglisia de la Transfiguracio del Senyor at the heart of the town in Placa Sant Salvador.
Golfers will appreciate owning an apartment in Genova. Nearby is the challenging 18-hole Arabella Son Muntaner golf club. Affording picturesque views over the Mallorcan countryside, the course has a driving range, putting green and pitching area (as well as a famous 1,000-year-old olive tree!).
Genova boasts many excellent restaurants too. A fine example is Es Reco de Genova (971 702 960) which specialises in Mallorcan cuisine and offers fabulous views over the village.However, an absolute 'must do' just outside Genova is the famous Restaurante Na Burguesa. Situated high up on top of a hill, it's a great place to dine whilst enjoying the spectacular views of Palma bay and beyond.
Genova even has its own underground caves. The Cuevas de Genova are easy to get to and are ideal for a family day out. It is the smallest cave system in Mallorca and you can enjoy a guided tour exploring the beautiful underground galleries. Once the home of pre-historic people, the caves are open all year round and there is an excellent restaurant too, Restaurante Cuevas de Genova (971 402 387)
Genova is also very handy for Palma International Airport, just a few miles away via the nearby ring-road motorway. There are regular bus services too, connecting with Palma and beyond.
All in all, Genova is a most popular place which attracts many people to Mallorca in order to look for a lovely apartment for sale in Genova.