There are so many exciting places to choose from when searching for a property in Mallorca. But, nothing quite beats the bustling streets of Palma. With so much to do in the historic town, you'd be forgiven for not spotting the incredible natural landscape right on its doorstep. In fact, The Sunday Times crowned Palma as the best place to live in the world! Here are four reasons the city is such a sought-after destination.
1. History flows through the Palma
The Romans famously seized Palma in 123 BC. Settlers founded a camp there, which formed the town's beginnings. Their settlement grew, falling under the authority of Islamic conquerors in the 8th century, when it was known as Medina Mayurqa. By the 13th century, James I of Aragon had become Palma's ruler before it became independent for a short time on his death. Finally, Palma was reinstated under the Spanish monarchy in 1469. You can read more about the area's origins here.
This history flows through the streets of the city. Buying a property in Palma de Mallorca means unlimited time to soak up its stories. Residents interested in exploring the city's culture can visit attractions including 14th century Bellver Castle and the 13th-century palace known as L'Almudaina, amongst many others. There's even an 800-year-old olive tree in Plaça Cort! You can find beautiful galleries and fascinating museums dotted around the city.
Palma's old town also hides a myriad of treats and makes the top of the most to-do lists.
2. Spectacular natural beauty
Palma may be the largest city in Mallorca, but it retains the island's charm. The area has all the modern facilities you expect from a capital, with the stunning beauty you expect from the Mediterranean. Those willing to venture a few minutes outside the city limits will be treated to exquisite countryside and quaint towns.
For example, Genova is a beautiful little hillside village just minutes from Palma. Residents here can find stunning views over Palma and its bay while enjoying local pine forests. Genova also boasts intricate caves. Discovered by accident in 1906, you can now explore subterranean domes and pools in small groups, led by a local guide. For more information on buying in Geneva, have a look at our collection of properties in the area.
3. Mallorca's largest city with its own lovely beach
Palma is the capital of Mallorca and it certainly doesn't hold back on amenities. The city is within easy reach of the local airport, which is perfect for anyone looking for a second home or holiday apartment/villa. The area is also home to the headquarters of the University of the Balearic Islands, attracting multicultural visitors and island locals to the area.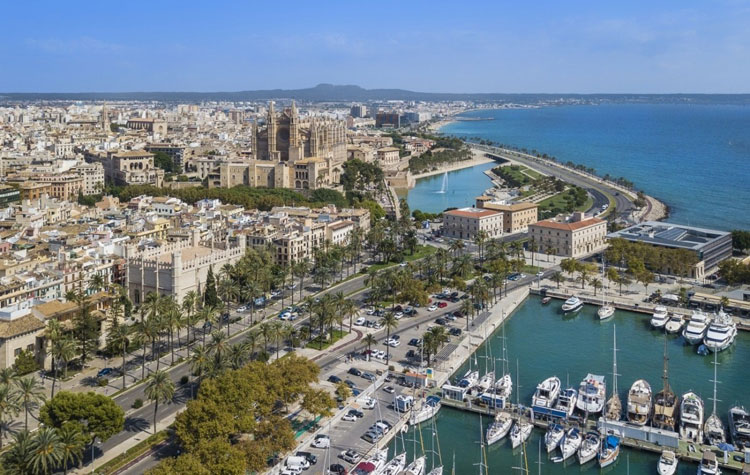 The city stretches along the coast, with its very own 10-mile-long bay, known locally as Badia de Palma. If you venture further out you can also find cute little coves and more peaceful beaches, ideal for locals who want to temporarily escape the hustle and bustle of the capital.
Of course, there are exquisite bars and restaurants, exciting shops, and abundance of activities to try out. If you decide to buy a property in Palma, you'll have your choice of districts, from the Soho-like Santa Catalina to the old fishing district of Portixol Molinar. Or, you might choose to buy a property in Palma's exclusive gated community of Son Vida. You could be looking at magnificent views over the sparkling bay from the balcony of your very own Son Vida villa.
4. Spectacular properties of all shapes and sizes
Palma is home to stunning properties sprinkled across the city and beyond. Whether you want a townhouse, apartment, or villa, Palma has it all. At Balearic properties, we're your expert guides. As exclusive partners of Savills in Mallorca, we have expert knowledge of the local property market. Whether you decide to buy a property in Palma or another area of the island, we can help you through the process.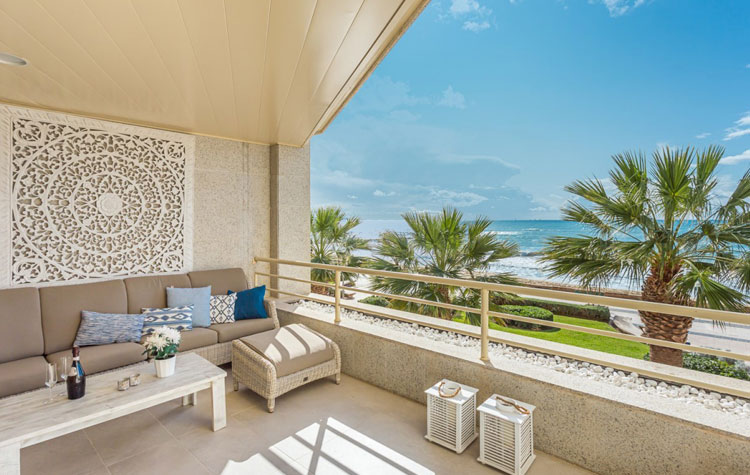 Over the last 20 years, we've devoted ourselves to helping buyers find their dream properties. We're dedicated to our clients and are here to help you find the perfect home. We offer ready built properties, off-plan designs, and stunning plots across the island. If you know what you're looking for, simply get in touch and will help you find it. Otherwise, why not browse our portfolio superb properties?