A town house is the perfect option if you want to live in a small town in the interior or in a pueblo (village) in Mallorca.
They can be quite deceptive as they look rather small from the outside, but inside they are quite spacious. However, some older homes may still require a thorough renovation. A Mallorca town house in is the dream of everyone , if you visit the island you will find renovated Mallorca town houses with pool and beautiful patios in several charming resorts of the island.
Many Mallorcan town houses have undergone extensive renovation where they are cool and contemporary inside, yet on the outside they still have the appearance of a traditional townhouse.
Don't forget  that the lovely ancient villages of Mallorca provide peace, tranquility and a splendid cultural experience soothing to the soul. In addition, enjoying a refreshing bath or being able to sunbathe in the privacy of our home will help us relax even more.
We tend to think that if we do not have space to spare we can't have our own pool at home. However, small pools exist and add a refreshing touch to the property.
The ideal is that if you have in mind to begin the reform of your house, you plan beforehand the distribution in order to take advantage of the last corner of the estate. Putting a small pool in a patio or a terrace is possible, here are some some wonderful examples.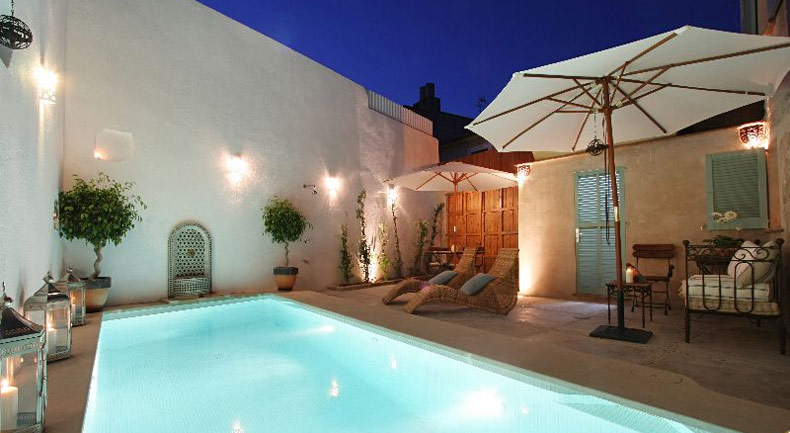 By its shape, its color, location, its surroundings … swimming in any of these pools will become a unique experience.
There are different styles of pools, even small pools. Some of them adapt better than others to your space and the environment you want to create. The narrow, elongated pools are minimalist and go great with that kind of decor.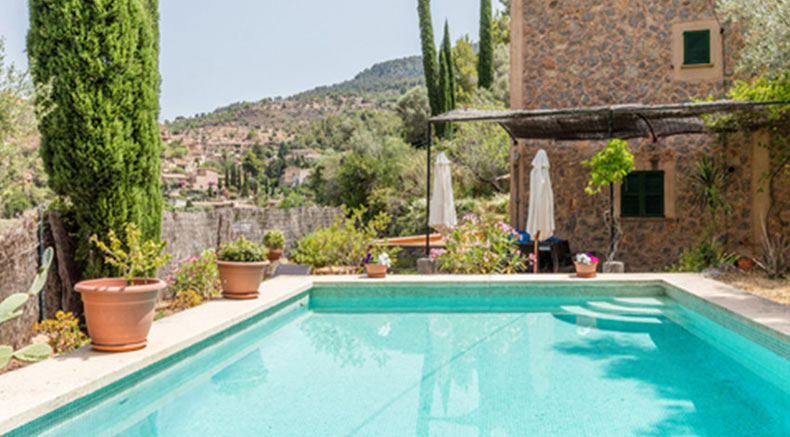 Having a private pool can increase the value of a property up to 20% both at the time of selling it and renting it, in addition to facilitating the sale and rental.