A recent analitsys done by Trivago reveals the most searched vacational destinations by the main european markets during the last summer season. To do it, have been considered all the searches done by users of different countries to their holliday travels in June, July and August. These data offers results as than Mallorca, ahead of New York, is the most sought after destination for Swedish travelers. There's no doubt that this is a growing trend that have registered an incredible growth of about a 80%, 2015 and 2016 have been years of great arrival of Scandinavians looking for properties in the island as a second and even first residence. Scandinavian arrive with a clear intention of settling and differ from other visitors in aspects like they love the sun but also the nature and beauty of the landescapes that offer the island. Also, the constant promotion of the culture and the historical and cultural baggage that Mallorca offers are an obvious temptation for them.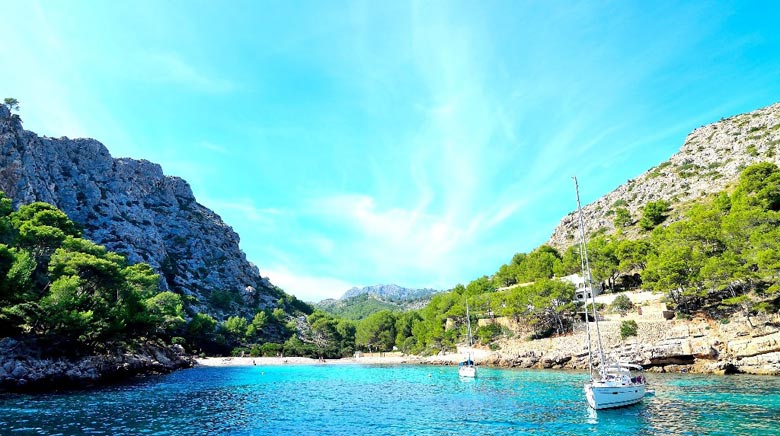 In the same way, and despite the fact that in their country taxes are higher and Mallorca properties are even more expensive, they recognize that this is a great moment for investment. Therefore, they consider that Mallorca is not just a great tourist island, if not a great place where settle down. On the island, they look for houses with warm, simple and practical design. They prefer apartments or townhouses with good location that allows them to go easily walking anywhere, without giving too much importance to the number of square meters. An essential aspect is to have a good terrace to do their life in the sun; but for the rest, what they want is urban and cosmopolitan atmosphere, enjoy the island and mix with the local environment. They also emphasize features such as:
Mallorca enjoys perfect weather. Due to the warm and sunny summer days ideal for lovers of the bright sun, on the other hand also has a mild and pleasant winter, and the cost of energy for heating is very low compared to their countries of provenance.
It offers a cosmopolitan lifestyle to the foreign community result of the initiatives of local government to attract quality and luxury tourism to the island.
It has a professional property market with huge advantages over buying and selling process. There are established procedures, laws and practice routines in addition to a consolidated and exclusive infrastructure of managers, real estate agents and financial professionals to choose from. The process of purchase property is simple with very high benefits and minimal risks. Demand and prices stay higher.
Mallorcan International Airport offers daily connections to most European capitals at very competitive prices.
Hospitals and clinics comply with international health standards and many of them offer a translation service for foreigners. In addition, you can choose from 8 international schools following the curriculums of France, Germany, the United Kingdom or Sweden.
After the above, we can consider that Pollença is the perfect place for Scandinavian when they come to the island to choose a place to set their main residence or a holiday home for reasons such as:
This is a village that unifies the best of the of sea and mountain destinations. This is a distinctly cosmopolitan area, with an important traditional component in which you can find a large international community that mingles with the large number of local residents.
Its historical and urban center has an exceptional atmosphere, has its own port and is surrounded by the best beaches on the island as Cala San Vicente, Formentor and the beaches of Muro and Alcudia.
The village is full of charm with small shops, cafes, restaurants and squares where to enjoy the relaxed way of life.
This is a well known village in all the island for its and intense cultural life. One of the most important events is the Pollença's Festival, a series of first level international music. During the first half of the past century it became a village full of artists, writers and musicians who discovered the beauty of the village settling in Pollensa and making it ever since a very attractive place for visitors from all over the world. Also highlight its art galleries, such as Dionís Bennàssar, museums and a long list of proposals in the open air: water sports, cycling, hiking..
This is a city with a solid and well established infrastructure with easy access to the MA21 motorway, but surrounded by a unique natural environment.
In adittion to this offer of public and private schools, it has the Mallorcan International School located in Crestatx and based in the educative experience of the British National Curriculum.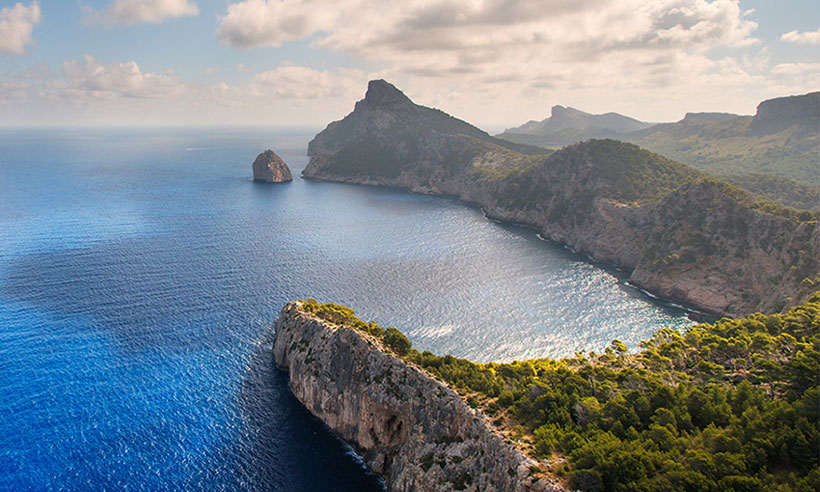 Balearic Properties is the real estate company with an impeccable reputation, an extensive, in-depth knowledge of all regions on Mallorca and a dedication to client service second to none. The company is proud to offer clients over 15 years of experience in both the real estate and rental sectors. The company's service covers the entire spectrum of the real estate process: from selection, to inspection, to advice about finance, to execution and completion. Our sales experts will guide you smoothly through the complete process of buying your dream house in Pollença.