More than 500km coastline.
To be precise, Mallorca has 554kms of coastline with some of the most gorgeous beaches in the Med. But not only beaches adorn the coast: mighty cliffs rise majestically out of the sea! The island offers everything, there for you to choose how you want to spend your holidays. Favourite Mallorca villas for sale are the ones nearest to the sea.
Gorgeous, Sandy Beaches
About 208 beaches are waiting for makers to relax or enjoy a game of beach volleyball. Mallorca is the perfect island for beach lovers: mega beaches or romantic sandy coves, Mallorca offers it all. It is a real paradise for sun lovers, fans of water sports or families who just want to spend precious time together.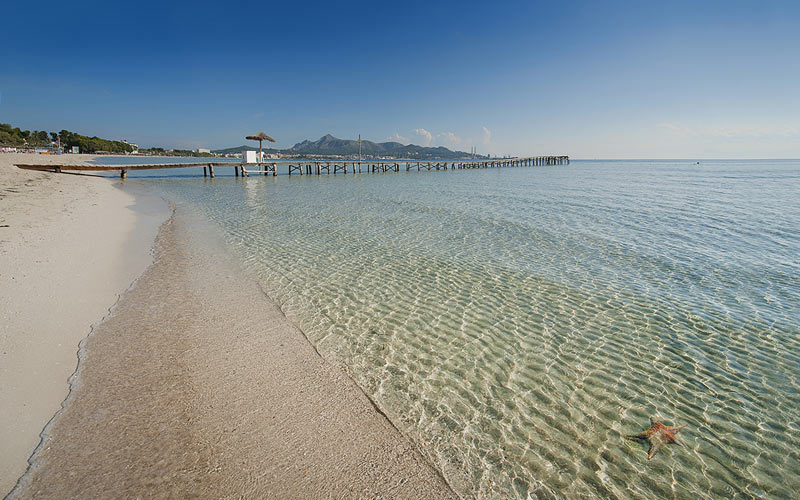 Stunning Landscape and a Tranquil Atmosphere
You will also find total peace and tranquillity on Mallorca. It is the perfect location to recharge your body's batteries, you will be surprised just how many spots the island has where you can more or less be on your own if you feel like getting away from it all! There are 20 nature reserves and protected parks on the island, rare species of birds regularly attract groups of professional ornithologists and amateur bird watchers in the springtime.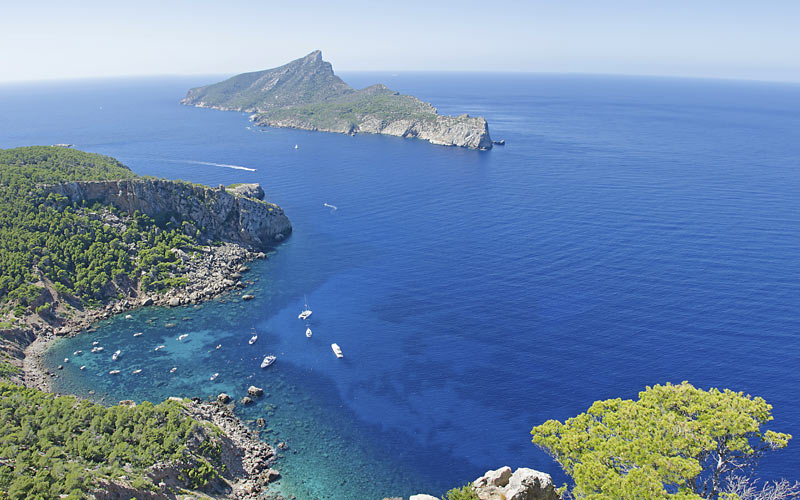 You will be able to enjoy landscapes of unbelievable beauty and diversity, a dramatic mountain range that has been named UNESCO world heritage and spend hours ambling around the countryside. You will also be amazed how eco-conscious people are here on the island. Country properties, also called fincas, for sale in Mallorca are perfect retreats for those seeking peace and a nature-inspired way of living.
Dealing with Covid
Everyone on Mallorca has worked with utmost diligence and most stringent regulations have been imposed in order to control the virus and guarantee the safety of visitors and holiday-makers. For sure, as an island Mallorca is a much safer place than areas on the mainland. The island has had far less cases than these other areas. The local Health System functions extremely well be it treating patients or tracking infection lines. We all can be enormously proud of the way people on Mallorca have dealt with the emergency and pandemic.
Measures Imposed
Authorities on Mallorca have studied methods to contain the virus and thus guarantee the safety of visitors. The strictest hygiene measures have been imposed starting off at the airport, to hotels bars and restaurants, shops and all public areas. Some forms of business, such as night clubs and discos have not even been allowed to re-open after the lockdown. All services are subject to specific protocols in order to protect the island population and the visitors.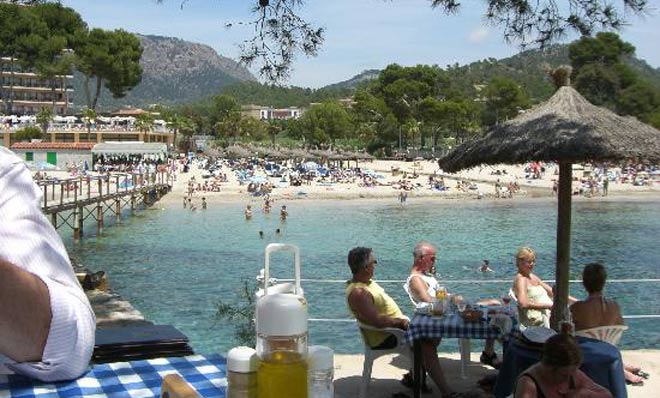 Mallorca's Track-Record
Mallorca and the other Balearic Islands have been leading the tourist industry in the Med, now for some 60 years. In the course of these years, millions of visitors have spent unforgettable holidays in this paradise. The experience gathered throughout these years and the excellent level of professionalism have proven to be key factors for success and now are valuable assets together with the security and health protocols. Owners of a Mallorca house or apartment for sale bear witness to this and feel absolutely safe and taken care of here.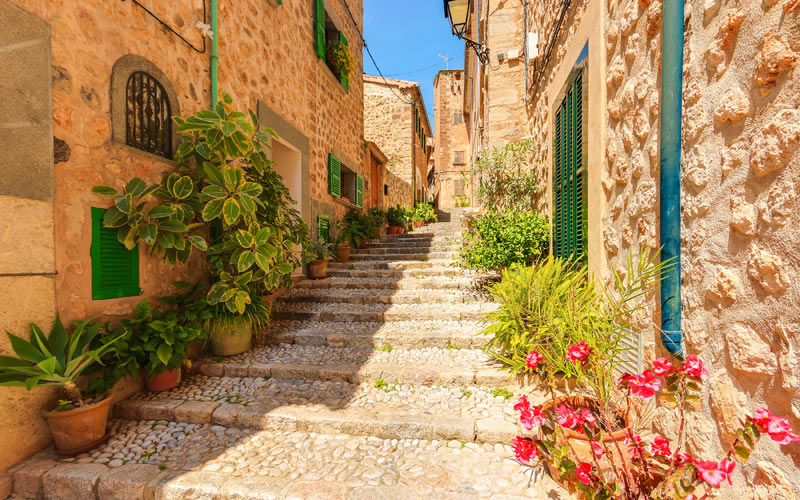 The best climate in the world
Mallorca has a perfect climate, milder winters in comparison to the mainland and countries in the north, wonderfully sunny days throughout the summer – in fact the islands enjoy on average about 340 days of sun per year! The lovely and safe beaches are perfect for family holidays, in many bays the sea is very shallow close to the beach so the little ones can happily play all day long! A lock-up and go apartment on the island is the perfect bolt-hole for families.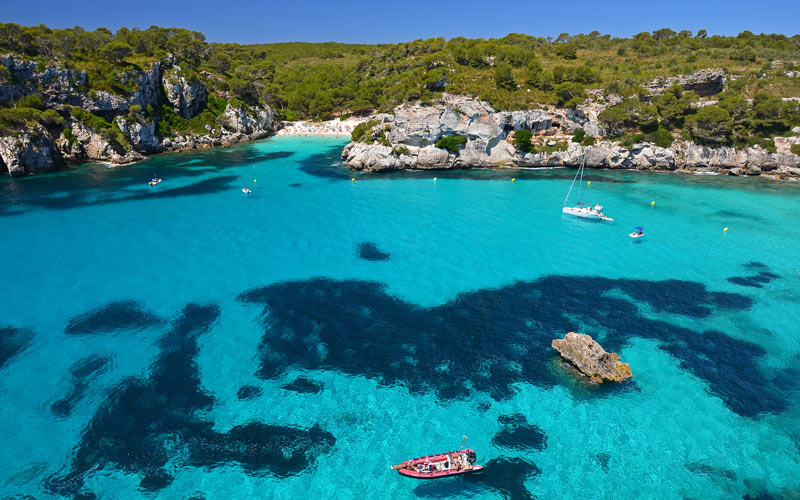 Culinary Delights
Mallorca has a grand total of 8 Michelin star restaurants which is quite
a lot considering that after all, this is an island. Apart from these 8 top rankers, there is a massive number of fabulous, international restaurants that have not caught the attention of the Michelin tasters yet. The original Mallorquin cuisine may not be so spectacular as the international scene, but it is very succulent and actually quite uncomplicated to cook. Sea food of all kind is obviously high on the menus in all restaurants, lamb and suckling pig are two other favourite dishes which are best cooked in the typical stone ovens that most fincas and restaurants have. In former years, when purses were very small, Mallorquin housewives cooked dishes for their families made of remainders and what was left over in cool rooms. Hence the famous "sopas mallorquinas" and the Spanish national dish "paella" were created. Proving again that sometimes improvisation can lead to success! Empanadas, delicious little pies filled with meat and veg, the cocas which look like mini pizzas but are covered with veg, onions and peppers and the pa amb oli (local bread first covered with olive oil, salt and rubbed tomato, then topped with sobrasada=sausage or ham, cheese) are 3 of the most popular local delights.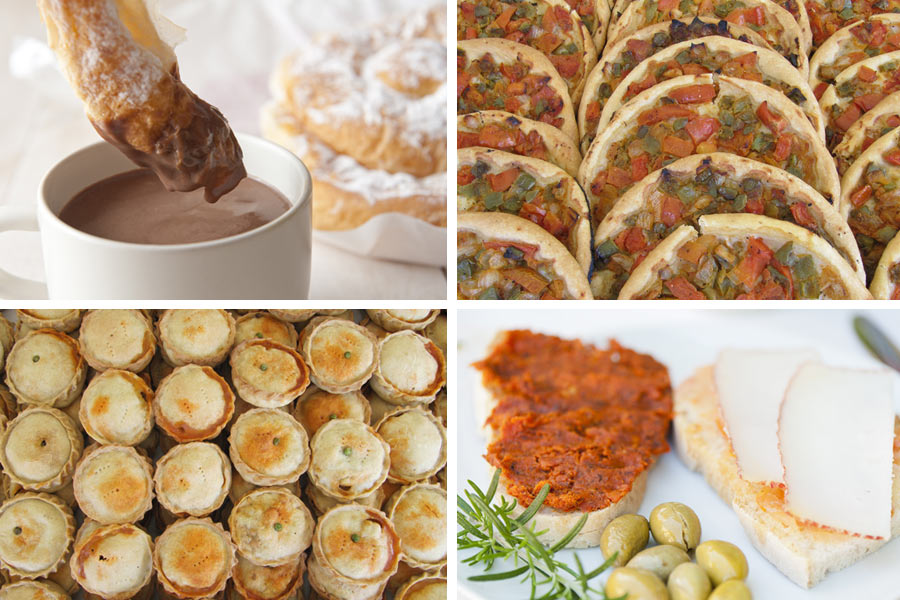 Mallorca's Diversity
Mallorca is perfectly positioned in the western Med. The sister islands are also within close range and all within 2-2 1/2 hours flight from central Europe. Mallorca's landscape simply takes one's breath away. Nature lovers just do not know where to start their discovery trips. People visit the island in February just to experience the spectacular beauty of the almond trees in blossom. And the beaches can match any Caribbean resort any day! The international scene has always been welcome here on the island, not just as a form of income, but also because locals realised that it was an enriching experience to interact with the British or German neighbour who has bought the town house for sale in Pollensa or Palma Old Town!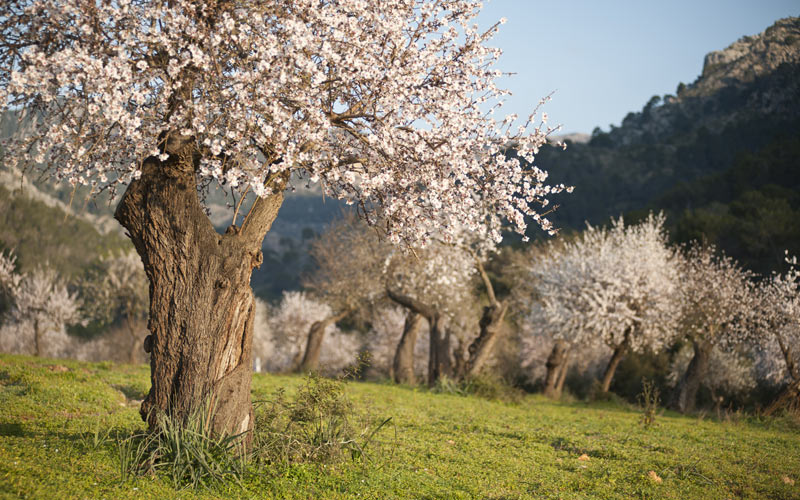 You will come back soon!!
All visitors cannot wait to come back to the islands and the people here are always delighted to see you come back again! Owners of a villa or country house for sale in Mallorca also, once upon a time, started out as a visitor on holiday, only then to fall in love with this paradise and then the decision of buying a second home here was inevitable! Mallorca is a melting-pot of all sorts of nationalities, this is also part of the island make-up! The locals are extremely welcoming and soon you will be an integrated member of this multi-national society!
That is why we hope to see you again very soon!