Mallorca or Majorca is considered to be the largest island of the Balearic Islands, which are part of Spain and located in the Mediterranean.
The language, as in the rest of the Balearic Islands, is Catalan, which is co-official with Spanish.
Located off the West Coast of Spain lies the gorgeous island of Majorca which is home to a variety of stunning golf courses with a superb range of accommodation and restaurants to match. Needless to say of an island that sees almost 300 days of sun a year, the 2 main tourist hotspots are on either coast: Palma and Cala Millor.
Despite not having the pedigree of courses that its neighbor Spain has, Majorca remains a golfing paradise with courses that flow down its breathtaking coastline offering up spectacular views of the Mediterranean. With numerous of those glorious golf courses being just a chip and a putt far away from one another, there aren't many better places in Europe to play than this beautiful island paradise.
You can find interesting investments for sale in new golf property developments  in areas such Santan Ponsa, Son Vida or Pollensa. In our Property for Sale page you can browse by Luxury villas and apartments with golf views and access to the property details.
With an enviable climate, undulating landscape and captivating ocean views, this Balearic Island provides a wide-ranging environment for golfers of each level. Take your own tour of the simplest golf courses in Mallorca to ascertain what percentage you'll check.
Here are the 15 Most beautiful  golf courses in Mallorca that you simply would really like to go to and play alongside it:
1. Son Muntaner Golf
The Son Muntaner golf course is located in the heart of Palma, making it an ideal place to play during the day. According to the advice, the course measures 7,000 meters and with wavy fairways, it is made to play much longer, which is a severe challenge, even for the lower handicapped golfer. However, the course also offers a variety of tee boxes that make it accessible to players of all skill levels, and therefore is a great place to play on your next group golf visit.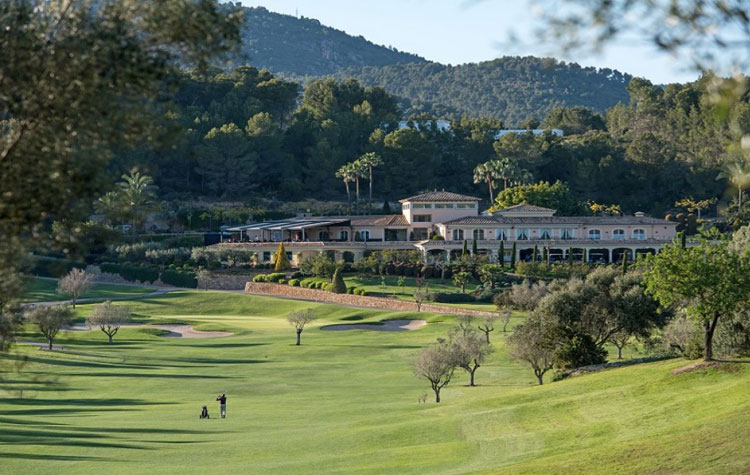 Features:
Location: Palma, Majorca
Length: 7000, yards
Designer: Kurk Rossknecht
Established: 2001
Par: 72
2. Golf Son Gual
Ranked among the 100 best golf courses in Europe, Golf Son Gual is one of the newest courses on the island, considered by many to be the best. Son Gual Golf sits on 385 hectares of lush Mediterranean landscape in the heart of the island. The layout is your classic par 72 configuration and includes water hazards and cleverly placed bunkers. This family golf club, which also welcomes guests, welcomes all types of players at the highest level. Golfers must be precise from the start if they intend to score well here as a trip to the dangers will certainly cost you a blow or two. Offering breathtaking views of the Mediterranean coast along the course, it is almost impossible to have a bad round at Golf Son Gual (no matter how you play).
Walk the difficult fairways of the 18 holes of the course; head to the Golf Academy to train with Tim Holroyd, Logicolf master instructor; and coincide with your visit to one of the major tournaments that take place here throughout the year. Relax at the end of the game while relaxing in the clubhouse restaurant-bar with a panoramic terrace.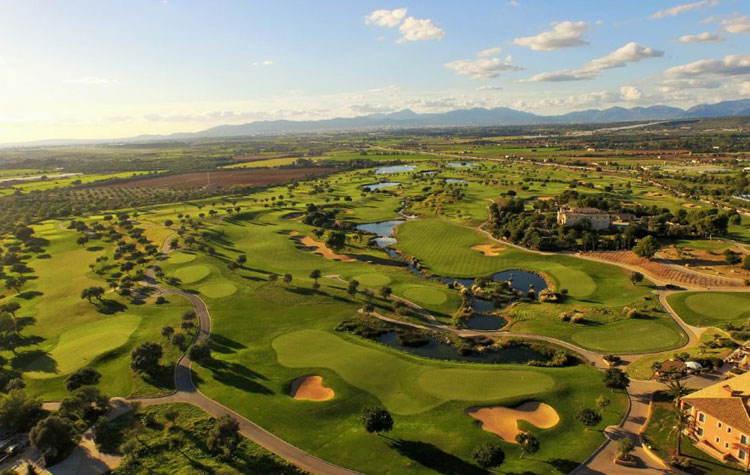 Features:
Location: West of Palma, Majorca
Length: 7240, yards
Designer: Thomas Himmel
Established: 2007
Par: 72
3. Golf & Country Club Poniente
This spectacular layout winds through hills, strewn with majestic pines, fifteen lakes, numerous bunkers, wide fairways, large greens and many choices of departures. Having been one of the most established courses on the island, the newly renovated T Golf & Country Club Poniente is now even better than ever. Additions to the configuration include an amazing new driving range and an advanced practice area.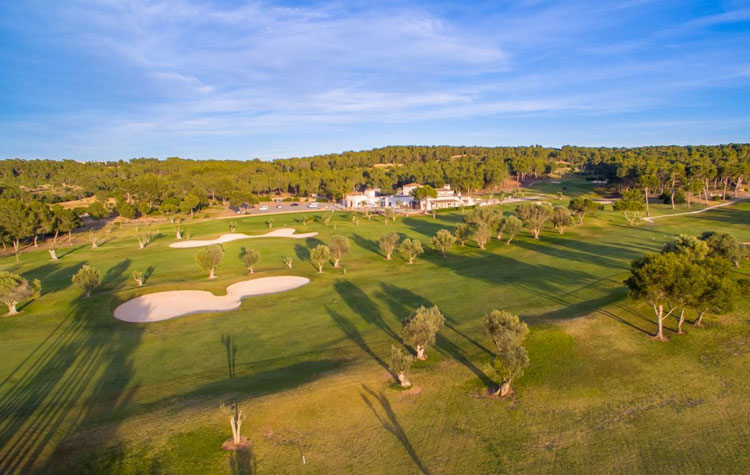 Features:
Location: Camí Cala Figuera, Majorca
Length: 7032, yards
Designer: John Harris
Established: 1978
Par: 72
4. Club de Golf Alcanada
Given a superb course to work with, the expectation was certainly there for Robert Trent Jones to produce another world-class golf course and he certainly did not disappoint. Located in the northeast of the island, golfers enjoy an incomparable view of the magnificent coastline of Mallorca, which will make any game of golf interesting. For those wishing to play an excellent round of golf in a frontline setting, look no further than the Alcanada Golf Club.
Walk the greens between the pines and olive groves, and stop at the Alcanada Golf Academy for its hourly and weekly training programs. Here the club has the latest technology – from Flightscope to Swing Catalyst – for beginners and experienced players to improve their game.
Balearic Properties is offering a good range of frontline property for sale near Alcanada Golf.
Features:
Location: Bay of Alcudia, Majorca
Length: 7107, yards
Designer: Robert Trent Jones Jnr.
Established: 2003
Par: 72
5. Son Vida Golf
Originally designed by FW Hawtree who was responsible for the Royal Birkdale Open Championship site, Son Vida Golf is considered to be the most traditional golf course on the island that opened in 1950. In 2001, the course was revamped to bring it into the modern era and since then has gone from strength to strength. Son Vida Golf is one of the most aesthetic courses on the island with players weaving through native trees before emerging on the coast.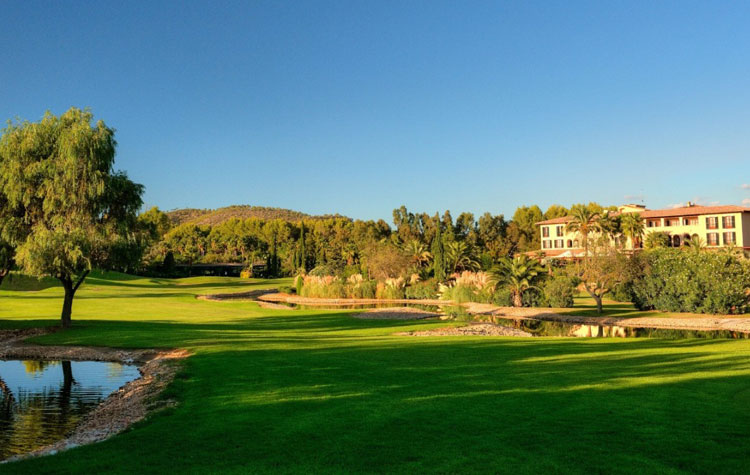 Features:
Location: Palma, Majorca
Length: 6125, yards
Designer: F.W. Hawtree
Established: 1950
Par: 71
6. Golf De Andratx
With views of the mountain on your left and the Mediterranean Sea on your right (depending on which direction you are facing), it's hard to think of a more magical setting for playing golf. A product of the recent emergence of Mallorca as one of the main golf destinations in Europe, this new course will certainly be one of the best in years to come. The perfectly maintained fairways slide over the natural undulations of the terrain to create a fascinating test of course management, even for the most qualified players.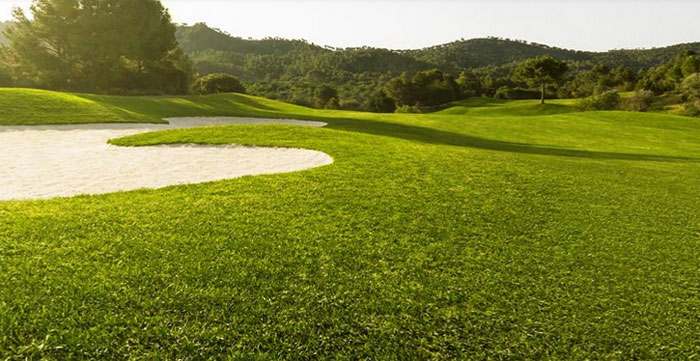 Features:
Location: Southwest, Majorca
Length: 6758, yards
Designer: Rodney Barr
Established: 1999
Par: 72
7. Son Quint Golf
Winding through the beautiful countryside and hills of the island, a tour of Son Quint is a truly magical experience. Recognized as one of the mildest challenges in the region, the course is one of the most sought after courses because it presents a fair challenge for all golfers. Like most golf courses in Mallorca, it also offers spectacular views of the surrounding area and there are no better views than 8 or 17.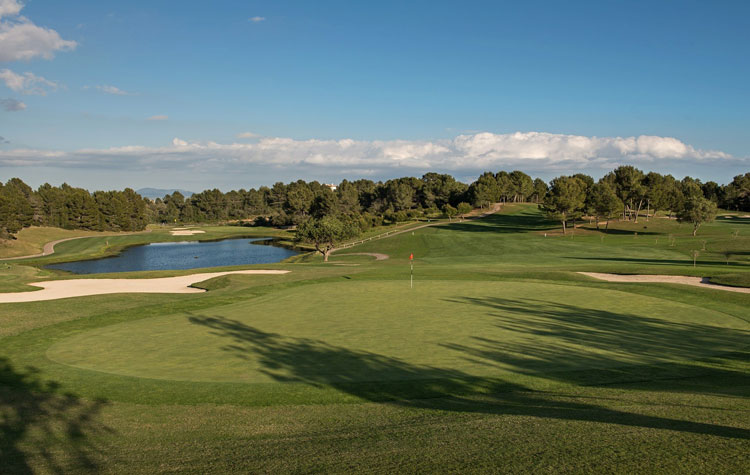 Features:
Location: Palma de Mallorca, Mallorca
Length: 6788, yards
Designer: Ramón Espinosa & Kurt Rossknecht
Established: 2007
Par: 72
8. Club De Golf Santa Ponsa
Santa Ponsa is one of the most impressive golf complexes on the island. Opened in 1977, the Santa Ponsa Golf Club has three different golf courses. Santa Ponsa I covers 183 acres of lakes, trees, wide fairways and long tees, with a tenth hole which is one of the longest par five in Europe. As a result, the course has been the setting for many important tournaments, including the European PGA Tour. Santa Ponsa II and III, which opened in 1991 and 1999, is exclusively for members. The club here has all the facilities you could hope for, including a hotel, restaurant and cocktail bar.
The premium layout consists of huge bodies of water, lush green fairways and exquisite white sand bunkers. The course tends to favor longer hitters, but always precise golfers will also be rewarded on this resort-style track.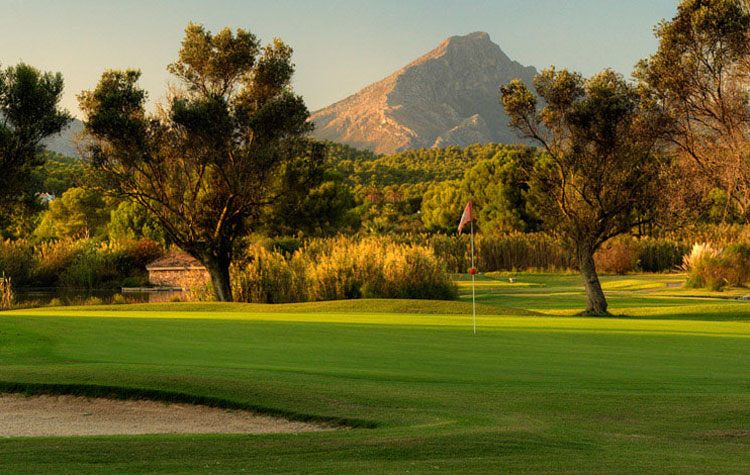 Features:
Location: Santa Ponsa, Majorca
Length: 7155, yards
Designer: Folco Nardi
Established: 1977
Par: 72
9. Son Antem Golf Mallorca, West
Son Antem has two golf courses, both in Llucmajor. Integrated into the landscape, these two courses cover all the needs of golfers. With its flat greens and wide fairways, the east course is ideal for the severely disabled, while the west course offers a challenge for experienced players. This demanding championship course includes three large lakes that come into play on five of the holes, as well as greens protected by bunkers and water hazards. Both courses are part of the Marriott Club Son Antem complex.
The West Course at Son Antem poses a different challenge to its brother East Course. The course is much narrower with tree-lined fairways and a range of water hazards waiting to punish any errant tee shot. The course is based on subtle ripples and intelligent doglegs to prevent the most qualified golfers from taking it. With perfectly manicured fairways and pristine greens bathed in 300 days of sunshine all year round, it's hard to think of Son Antem as a stop on your next golf visit.
Features:
Location: Majorca
Length: 6882, yards
Designer: Francisco Lopez Segales
Established: 2001
Par: 72
10. Golf Park Mallorca Puntiró
Created by the renowned design firm Nicklaus Design, this golf course highlights the natural environment of the landscape here with a stimulating course for all types of players. The 18-hole par 71 course is spread over an area of ​​165 acres of pine, wild olive, carob and bush, with precision holes and holes for the big hitters to try. The golf park also has a driving range, a picturesque clubhouse with restaurant and terrace and an academy to improve your technique according to the methodology developed by Jack Nicklaus.
11. Pula Golf Resort
This course, founded in 1995, was completely redesigned by José María Olazábal between 2004 and 2006 and, therefore, it now meets the requirements of the most seasoned golfers. The course is at par 72, and of the 18 holes here, 14 give a view of the green from the tee, the other four give a view from the second stroke. The club also has a wide driving range, two putting greens and a short play area including a chip green. A number of tournaments have taken place here, including major events like the PGA European Tour Championships Mallorca. You can refine your golf technique with a PGA professional at the Pula Golf Academy, and as a complete resort, Pula Golf also offers accommodation, a country club and a spa.
12. Arabella Golf
This huge golf resort located just outside of Palma includes three of Mallorca's main golf courses: Golf Son Vida, Golf Son Muntaner and Golf Son Quint. Opened in 1964, Golf Son Vida is the most traditional of the three and one that is well known internationally – you can play in the footsteps of Severiano Ballesteros who has already won the Balearic Open here. The fairways of the course cross the residential area of ​​Son Vida and its 18th hole includes a shot over the water. The clubhouse terrace has a view of this 18th hole. Golf Son Muntaner joined Son Vida in 2001 and since 2016 has presented the fairways of Bermuda Green. The par 72 course navigates on lush and hilly terrain with ponds in play, and is accompanied by a driving range, a pitching green and the largest green in Mallorca. The third course, Son Quint, was then founded in 2007. This long and open course is designed for a more extensive game with many surprises along the way.
13. Vall d'Or Golf
This spectacular golf course was opened in 1986 as a nine-hole course before being transformed into an 18-hole course that it is today between 1991 and 1993. Par 71, the course combines fairways surrounded by pine trees, almond and olive trees and wide fairways leading to the coast. Admire breathtaking scenery as you play a round and call by the driving range with a shredding area, a pitch green and three putting greens. The postcard clubhouse overlooks the bay of Portocolom and Cala d'Or and has a restaurant with terrace to take it all. The Academy offers courses and courses for all levels and the expertise of PGA, Antonio Tomé González.
Golf Breaks in Majorca
These beautiful Spanish islands, located just off the east coast of Spain, may be the best kept secret of European golf, for such a small place, they are full of championship golf courses. Benefiting from year-round sunshine, incredible coastal views and vibrant nightlife, Mallorca, Ibiza and Menorca are golfers' paradises and have experienced a boom in popularity in recent years.The charming capital, Palma, is the largest tourist hotspot of all the islands, while the towns of Magaluf and Santa Ponsa offer a lively nightlife and are ideal for groups, Ibiza ought to be one of the most popular destinations for holidays and is most famous in the world. In terms of accommodation, you are spoiled for choice, with many first class hotels and resorts found on each of the islands.
Many golf courses in Mallorca would be considered hidden gems in the world of golf, however, these undiscovered tracks offer truly enjoyable rounds of golf. There are several routes through the islands that rank among the best in Spain, some acting as hosts for the European tour.