The year that still is!
In this context, the word "popular" is used in terms of property purchases in Mallorca, independent of the record number of visitors the island has accommodated. So, as far as the word "popular" is concerned, 2017 has been a bumper year and it isn't over yet! Mallorca properties for sale are attracting a steady flow of investors and private buyers from all over the world.
A villa, a country property, a town house for sale in one of Mallorca's hotspots such as Pollensa or Andratx, located on the opposite regions of the island – no matter what property type, they all have been selling. Apartments are changing hands like hot cakes, so many want to join Mallorca's trendy community and get their own piece of this paradise!
In some areas, demand for a Mallorca property for sale will soon be outstripping the offers on the sales market! The island is the hottest real estate location in south Europe.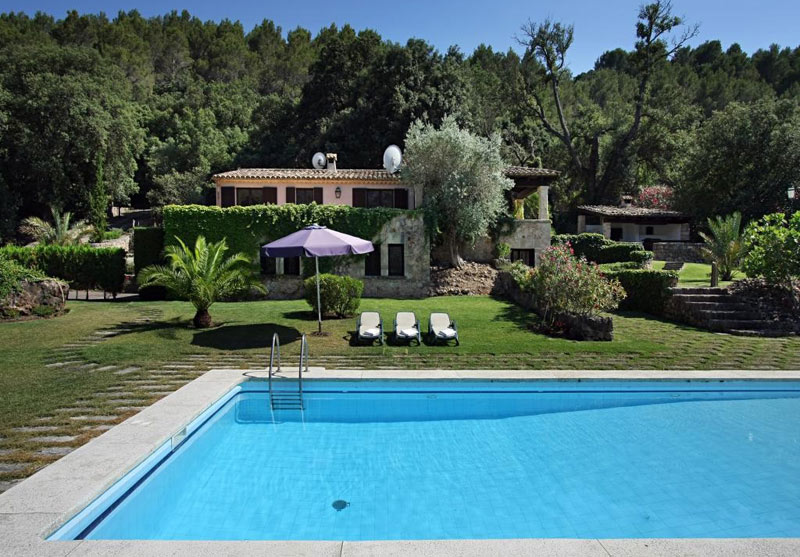 Mallorca's secret
In uncertain times such as we are, unfortunately, experiencing in other regions of south Europe, Mallorca proves time and time again to be a safe haven. Safe in terms of economic stability, meaning serious and solid investment guarantees. The island is also simply a safe place to be and government authorities are making sure visitors and residents alike can enjoy the laid-back lifestyle the island is famous for without feeling tension.
You can hop over on a flight to Mallorca at generally any time of the day for the main 9 months of the year and even in winter when albeit the flight availability is understandably cut back, the airport is still fairly busy! Mallorca's infra-structure matches that of any major, north European country and Palma, the island's exciting capital, is the in-demand place to buy an apartment or a reformed town house for sale in Mallorca.
Mallorca deserves every bit of the popularity it is enjoying, everyone on the island works hard to make visitors and property buyers welcome, everyone quickly feels at home here!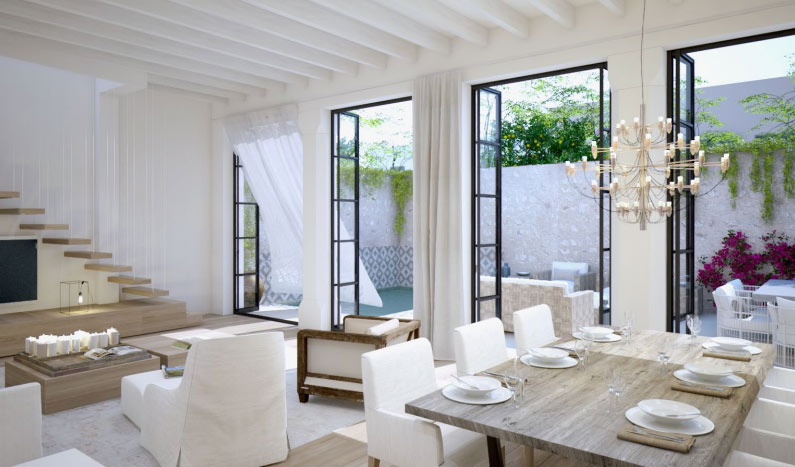 Mallorca's attraction
Where to start defining the appeal Mallorca has turns into a dilemma because the list of reasons is endless! The island's natural beauty, the diversity of its landscape combined with the dramatic backdrop of the Tramuntana mountain range, incidentally a UNESCO World heritage site, the sea that shimmers in all thinkable variations of blue could kick-start explanations. Gorgeous, beaches of golden sand that adorn the coastline are further highlights of Mallorca's natural beauty. Considering we are talking about a relatively small island, nature-wise it has it all!
World famous sports celebrities have long discovered Mallorca as the best location to prepare for their individual contests. Golf tournaments, surfing championships, Iron Man contests just to name a few competitions, are regularly hosted as the island's facilities are simply excellent. And let us not forget, that the current world no. 1 in tennis, Rafael Nadal, is Mallorcan and he has recently opened a fantastic Tennis Academy in his home area, Manacor.
No wonder then that many celebrities from the sports world have invested in an apartment or a villa for sale in Mallorca!
Of course, the not so sporty can simply enjoy the laid-back, tolerant and internationally orientated life-style the island is famous for. The girls should really check out Palma's superb shopping scene whilst their boyfriends or husbands can indulge in one of the city's trendy fusions bars – Mallorca moves with the times and never stops reinventing itself. Buying a country property for sale in Pollensa or a chic town house for sale in Palma is a better option than having your money languish idly in a bank!
Balearic Properties is looking forward to hearing from you. Contact us and we will accompany you throughout the whole purchase process – from start to finish! We will find for you your dream Mallorca house for sale, and if you prefer to buy a plot and build a villa tailor-made, we will partner you all the way! No matter which type of property for sale in Mallorca interests you, we will find the perfect, personal match for you.