We all love Mallorca: sun, sea, sand, gastronomy, culture…but don't underestimate the attraction that the ancient game of golf has for thousands of visitors and residents each year.
It's only a (relatively) small island but Mallorca can boast 20 superb golf courses, and this makes the island one of the most sought after golf destinations in the whole of Europe.
When you think about it, Mallorca is just 2-hours away by air from most of Europe's major airports. So golf enthusiasts can simply pack their clubs, and arrive on the island ready to tee off!
So let's take a closer look at some of the fabulous golf courses that make Majorca the unforgettable Golf Capital 2017.
Real Golf de Bendinat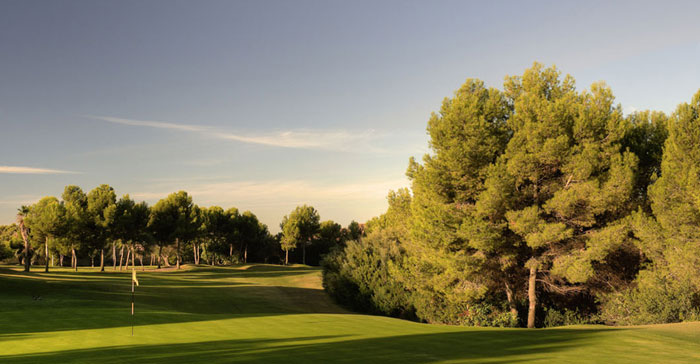 Located on the western reaches of Palma Bay, this splendid Par 70 18-hole golf course really is set in a lovely location between valley, mountain and sea.
Designed by Martin Hawtree, Real Golf de Bendinat  is a challenging course which needs touches of skill and strategy to arrive at a good score.
As a golfer, you also benefit from the use of a driving range, putting green and chipping area to hone your skills.
There is a delightful Clubhouse with restaurant, cosy lounge and bar. There is also a private lounge for the use of members.
site: www.realgolfbendinat.com
Club de Golf Alcanada
If you choose to play a round or two of golf here you are playing on what is widely recognised in the sport as one of Europe's finest courses.
Situated in the north of the island, with fabulous views of the Bay of Alcudia and the gorgeous Tramuntana Mountains, this 18-hole course is hard to beat for scenery, particularly as pine trees and olive groves surround the course.
Alcanada's Clubhouse is also rather special. Set in an ancient Mallorcan mansion with a lovely terrace, it's the perfect place to wind down after an active day's golf. Don't miss the chance to partake in a special meal prepared by their Galician chef in the club's superb restaurant.
site: www.golf-alcanada.com
Golf Son Vida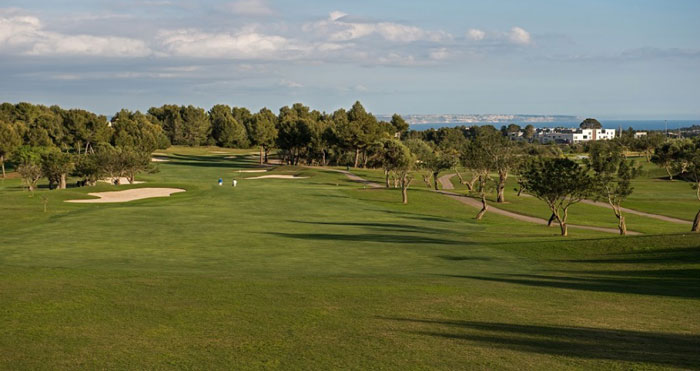 This legendary 18-hole par-72 Mallorcan golf course is actually the oldest on the island. Attracting golfing enthusiasts the world over, Golf Son Vida is located in an upmarket residential area just a stone's throw away from the capital city of Palma.
Part of the prestigious Arabella golf resort complex, Golf Son Vida's 18th hole is certainly one to be treasured – its 'risk and reward' character leaving you with fond memories every time you play here.
site: www.arabellagolfmallorca.com
Golf de Andratx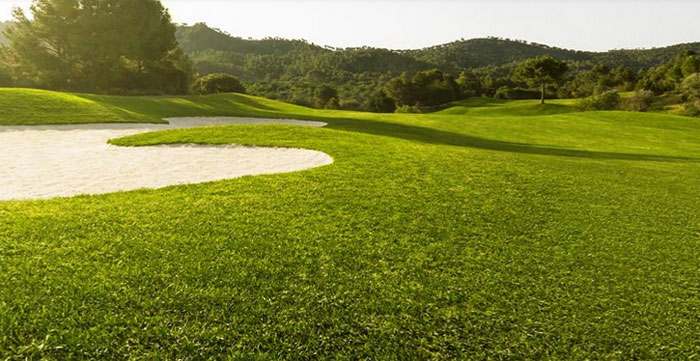 Situated in the south west of Mallorca, Golf de Andratx is in a beautiful setting that attracts VIPs and celebrities from around the world.
Surrounded by ancient olive trees, almond trees in full blossom and  traditional Mallorcan stone walls…this challenging 18-hole course designed by Gleneagles Golf Development has got it all. (The par-5 sixth hole is the longest in Spain!)
Enjoy spectacular views overlooking the bay of Camp de Mar and the surrounding mountains as you play your way through the course. Then refresh your self with a tasty tapas in the renowned Halfway House or sample some exquisite Italian cuisine in the excellent Campino restaurant.
site: www.golfdeandratx.com
Golf Santa Ponsa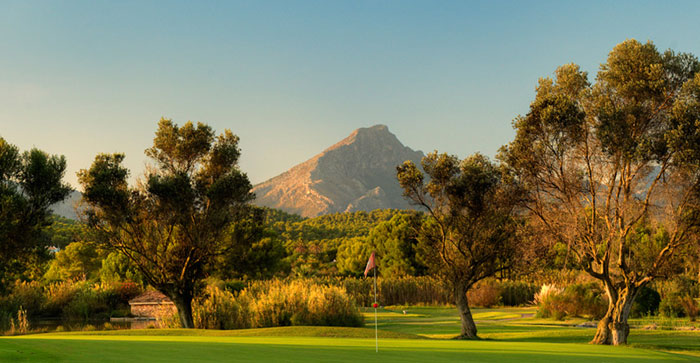 The great thing about playing golf on the lovely island of Mallorca is that you don't have to be an expert with an impressive handicap – there are plenty of excellent courses for the enthusiast who simply loves playing the game.
One of these is Golf Santa Ponsa on Majorca's lovely south west coast.
This par-72, 18-hole course is a delight to play on. You can also take advantage of some of the club's facilities, including the 250-meter driving range, chipping area and two putting greens.
The adjacent Santa Ponsa Country Club is also something not to be missed.
site: www.golf-santaponsa.com
We hope you enjoy yourself in Mallorca – Golf Capital 2017!
At Balearic Properties we would be delighted to help you find your dream home for sale in Mallorca. If you would like any information or advice please feel free to contact one of our friendly, helpful property professionals. Or simply give us a call on +34 971 53 22 21