The ancient town of Pollensa, sitting in the shadow of the Tramuntana Mountains in the north of Mallorca, is one of Europe's most popular destinations – both for holidays and for looking for properties for sale. And it's hardly surprising: the town is really beautiful and its nearby port, Puerto Pollensa, has everything you need to enjoy a wide range of leisure activities.
So when you do visit Pollensa, let's take a look at some of the great things you can do in this lovely town.
1. Take a walk

We're not talking a gentle stroll here: this part of Majorca has some of the finest hiking trails in western Europe. The Tramuntana mountain range provides excellent hiking opportunities. For example, the dry-stone route, Ruta de Pedra en Sec, has the distinction of being Mallorca's predominant hiking trail, attracting walkers from all over the world.
Another very appealing route is the walk up to the Ermita de Nostra del Puig, an eighteenth monastery situated on top of the cone-shaped Puig de Maria.
2. Discover the architecture

Stunning traditional architecture has always acted as a magnet for visitors to Pollensa. An absolute must is a walk up the famous Puig de Calvari (Calvery Hill). It's a delightful steep stone-stepped route that leads you up to the Statue of The Mother of God at The Foot of the Cross. From here you can take in the breath taking views of Pollensa town and the surrounding countryside.
You may also wish to visit Pollensa's imposing 13th century church, Nostra Senyora dels Angels. It overlooks Placa Major, Pollensa's lively main square dotted with bars, cafes and restaurants.
Another huge Pollensa attraction is to take a stroll around the beautiful stone cloisters of the seventeenth century Convent de Santo Domingo.
And if you're a history buff don't forget Pont Roma, Pollensa's Roman arched bridge.
3. Take to the waves
What could be better than going for a swim in the lovely, crystal-clear waters off Mallorca? Or maybe just lying in the sun on the beach with a good book is just as appealing. The good news is, the beaches around the town's port, Puerto Pollensa, are absolutely superb. There are lots of watersports activities to choose from, and you may even wish to charter a boat and explore the Mallorcan coastline.
4. Get on your bike!
It's no exaggeration to say that the mountainous area around Pollensa represents true cycling heaven! (Ask Sir Bradley Wiggins who often trains around here). The majestic and rather beautiful Tramuntana Mountains are the perfect challenge to put cyclists through their paces.
5. Discover Mallorcan wines
With Mallorca being a relatively small island, sampling the local wines is a real pleasure as you know they haven't travelled far. You're never far from a vineyard in Mallorca, and many have visiting facilities such as Pollensa's own Ca'n Vidalet Vineyard.
Pollensa also has its very own annual wine festival held in the cloisters of the beautiful Convent de Santo Domingo, featuring the best of Balearic wines.
6. Enjoy a round of golf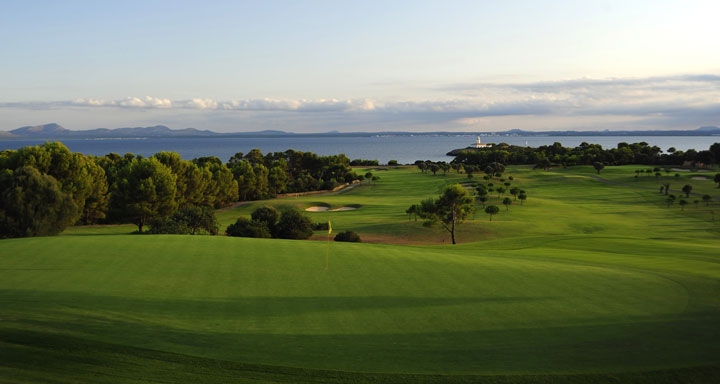 Pollensa is the perfect location for golf enthusiasts of all abilities. Nearby you'll find the excellent par-72 Alcanada Golf Course which enjoys a reputation as being on of Europe's finest courses. The views from the course overlooking the sea can literally take your breath away! For those who'd prefer something a little less challenging, why not opt for the attractively-located, 9-hole Golf Pollensa.
7. Eat out at a fabulous restaurant
Pollensa's restaurants are world-renowned, attracting holidaymakers and residents alike in their droves. Many specialise in delicious traditional cuisine featuring dishes such as frito mallorquin, tumbet and paella. Local Pollensa restaurants are a great place to relax enjoying a meal with family and friends in this delightful town.
8. Look for a property for sale in Pollensa
At Balearic Properties we have an extensive knowledge of the Pollenca area and would be delighted to help you find your dream property for sale in Pollensa. Whether it's a cosy apartment, an impressive townhouse or even a rural finca, if you would like any information or advice please feel free to contact one of our friendly, helpful property professionals. Or simply give us a call on +34 971 53 22 21
9. Visit the Puig de Maria.
The Puig is definitely amazing and worth a visit.
10. Visit the Sunday Market
Sunday is the day where all farmers will have a stand at the main Plaza selling their local, bio products . There is a lovely ambiente with live music.