Best selection of Mallorca villas for sale and apartments in Majorca
Only this year, Mallorca was voted one of the best places to live in the world. A sensation for some, not a surprise at all for others who know the island well, appreciate its beauty and enjoy the exceptional way of living this island has to offer. No amount of critical and, at times, spiteful journalism has been able to mar the image of this Mediterranean gem on the contrary; Mallorca's popularity has surged even higher this year, as the island is difficult to match in terms of safety, convenience and lifestyle. The most passionate supporters of Mallorca are no doubt the ones who have chosen to buy a Mallorca property for sale and could probably list many reasons why Mallorca is "the place to be"!
Mallorca is one of the most international European locations
Gradually over the years, Mallorca has become more and more international, with a lively multinational community of permanent residents and a cosmopolitan capital that buzzes all year round; emerging markets are finding it impossible to compete. Many regions and countries have cast an envious eye over to the island seeking for the reasons for Mallorca's popularity and subsequently booming real estate market. Why are Mallorca properties for sale in such high demand and why are they achieving top prices? What attracts millions each year to the shores of this gorgeous island!
1. Mallorca offers a trendy and cosmopolitan lifestyle
Many initiatives of the private and public sectors to bring quality tourists to the island have paid off and Mallorca can therefore offer a very cosmopolitan lifestyle to the resident expatriate community and people investing in a Mallorca property for sale.
See our latest newsletter featuring our properties for all year round lifestyle living in Mallorca.
Every year over 6 million holiday makers choose the island as the destination to spend their most precious quality time. The British are second here to the German holiday market – as far as the purchase of a Mallorca property is concerned, the Brits lead the Germans! Whilst a considerable share of this tourist market is still attracted by the fantastic resorts, visitors are also looking for more independent holidays and are renting country homes, seafront apartments and luxury villas. This again has obviously boosted the market of Mallorca properties for sale; buyers have realized the potential of capital appreciation and the superb possibility of covering expenses by renting out their villa or apartment.
2. Purchasing a property in Mallorca is no longer stressful!
Mallorca has certainly got it together, a large selection of professional legal advisors, established real estate agents with excellent credentials like Balearic Properties and mortgage advisors oversee the purchase process and make sure, that the foreign client sails through the buying and selling process stress free. Purchase procedures, laws etc. nowadays have a minimum of grey zones to be concerned about. A whole professional industry offers all-round services for anything related to the property market, from legal aspects to rental agencies and property management/maintenance companies.
See our best property for sale and feel the pure Spanish lifestyle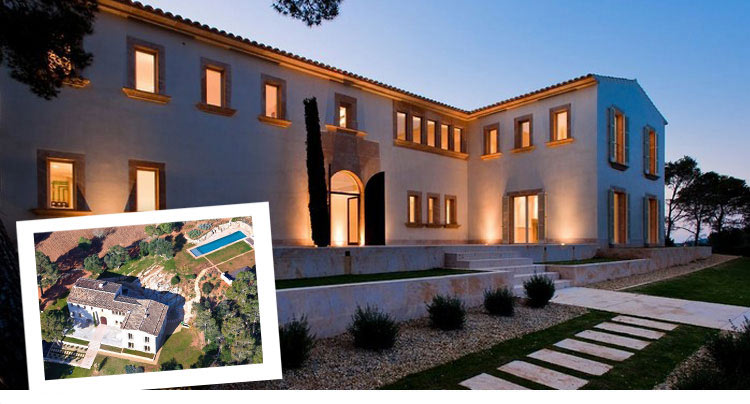 3. Mallorca is a multi-lingual island
Not everyone has the talent to learn Spanish "over-night" – but that is not a problem owners do not really need to speak the native language. Apart from the foreign residents on the island who have set up businesses focusing on foreign clients, the locals working in all service sectors speak one or two languages – mainly English and German. Banks, lawyers and consultants all know only too well, how important it is for their clients to be able to communicate in their native languages. The multi-lingual staff in our company cover a total of 12 languages guaranteeing that landlords and clients looking for a property for sale are attended to in their own languages – and they feel instantly at ease.
4. Mallorca's number 1 asset: the mild climate
Mallorca's climate is a dream come true! 300 days of sunshine with mild winters and summers perfect for lazing on one of the fabulous sandy beaches and soaking up the sun. September and October have beautiful warm days and the sunbathing season often lasts well into November. Mallorca's wonderful climate not only attracts sun worshipers, professional sports teams train here and prepare for their competition seasons. Outdoor activities such as hiking, golfing, sailing or cycling can be enjoyed year round – well, perhaps with a break during the hottest month, August! Owners of Mallorca properties appreciate the climate change when they come over from their chillier home countries!
5. Mallorca has learned to protect its most important asset – its natural beauty
As an island Mallorca has its natural construction limitations and strict building policies in place. Therefore, the Mallorca's coastline is protected from over development and minimum land size requirements in rural areas avoid the same. Prices for property have never fallen in Mallorca and building land is becoming harder to find in top areas. These sanctions and factors are protecting the natural beauty of the island and secure the value of properties for sale in Mallorca.
6. Easy travel access and superb services
The development of Mallorca's infrastructure began very early and is well in place. The international airport provides multiple daily connections to most European capitals and the Spanish mainland. Hospitals and clinics in Mallorca match international health standards and language barriers are a problem of the past. Overseas doctors and specialists have established consultancies for foreign residents and visitors alike. Parents have the choice of international and private or public local schools with excellent reputations. Owners of Mallorca properties for sale are well cared for by island services!
7. Mallorca caters for all budgets
Your do not have to be a millionaire to enjoy Mallorca's wide range of facilities or to purchase a Mallorca property for sale. The island boasts numerous international restaurants and caters for all tastes: simple bars serving local tapas or traditional Mallorcan cuisine, seafood specialists, international cuisine awarded with Michelin-stars. The hotel scene ranges from simple hostels to five-star-palaces for the discerning travellers, trendy boutique hotels in Palma or the charming villages, rural finca hotels in the country – The island offers it all. It has become the rage to "hop over" to Palma for designer shopping as major fashion brands have opened their flagship stores in the best city locations.
8. Never a dull moment on Mallorca
No matter if you are an active holiday person, or you just want to relax and recharge batteries, Mallorca has something for everyone. Luxury spas across the island pamper with the best treatments; 23 golf courses make sure you will not miss your favourite sport and yacht owners have 20 marinas around the coast to slip into during their voyage around the island. The island is a paradise for hikers and cyclists alike, alone the Tramuntana Mountains are a spectacular back drop and a trial for serious sports enthusiasts and professionals. Needless to say water sports can be enjoyed all over the island, the Med. is perfect for wind- and kite surfing, or snorkeling and diving. Chilling out after an active day on the terrace of your property and enjoying beautiful sea views is the perfect end to a day of sports activities!
9. Mallorca offers relative safety
Being an island, Mallorca has always been much safer than other regions such as Marbella and the South of France. Walking through the delightful villages you notice it is still a habit to keep the front door open; owners of Mallorca town houses for sale will confirm this. Of course, nowadays more attention to safety must be paid in major tourist areas at night. Generally speaking, however, you feel much safer here on the island than in many European countries!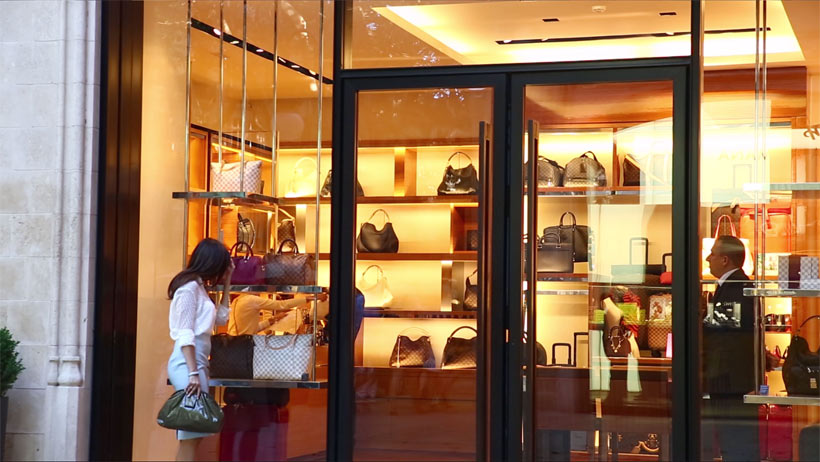 10. The stunning beauty of Mallorca's landscape
Most of the areas has innovatively managed to maintain the perfect balance between infrastructures to support development and at the same time preserve the natural beauty. The stunning and ever present Tramuntana mountain range guarantees an unforgettable experience of majestic nature. Mallorca still boasts beaches which can only be reached after a long walk or by boat. Mallorca and the islands of Cabrera and Dragonera are a paradise for bird species long extinct in other parts of Europe. Traditions are still preserved in the beautiful historic villages like Pollensa and Soller. Top-quality architectural design and construction, strictly following eco-friendly guidelines www.torre-mar.com all ensure Mallorca maintains its top position.