The perfect location to buy a villa for sale
This delightful chapel has witnessed quite a number of weddings. Its idyllic position opposite the entrance to the urbanisation Subach and its enchanting appearance have attracted couples to take their vows there. The chapel has a certain a romantic air and fits perfectly with its immediate surroundings, peaceful Subach and Crestatx. Although easily accessed by the main Pollensa – Sa Pobla road, no traffic noise spoils the rather laid-back way of living in this area. The motorway is only a few minutes' drive away, Palma and the airport are reached within a 25-minute drive.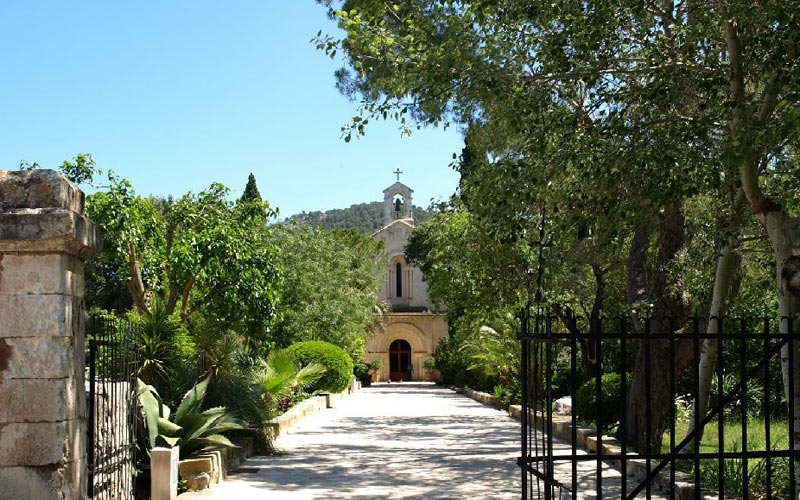 The trendy location with fantastic Mallorca villas
Those who have not yet heard about or even been to Subach, in the north of Mallorca, are seriously missing out on the latest trendy residential area! For quite some time, Subach and its neighbouring Crestatx, Son Toni locations were snubbed as being too far away from Pollensa, not "posh" enough, a boring residential area for aging Brits just to mention a few silly prejudices.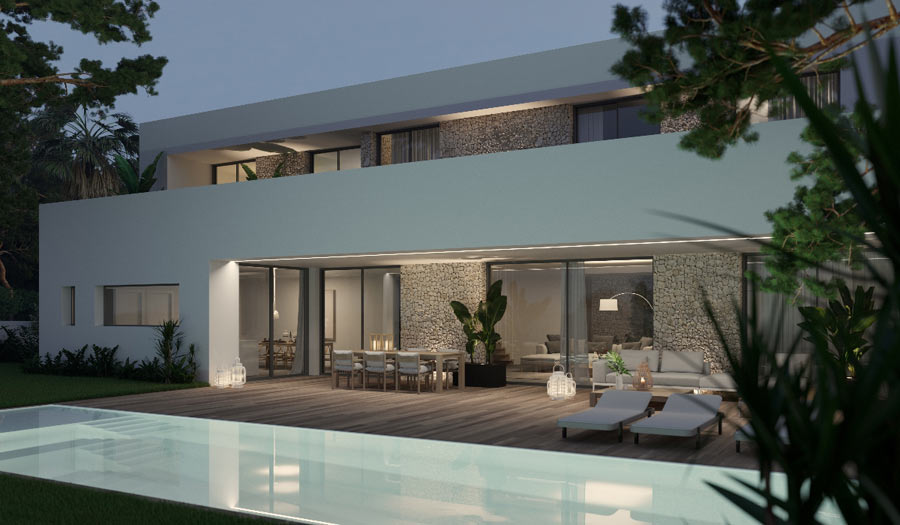 However, when super luxury villas, such as this one pictured, started to pop up in Subach and co. the whole area gradually became more and more accepted and now it is a highly sought-after property investment area.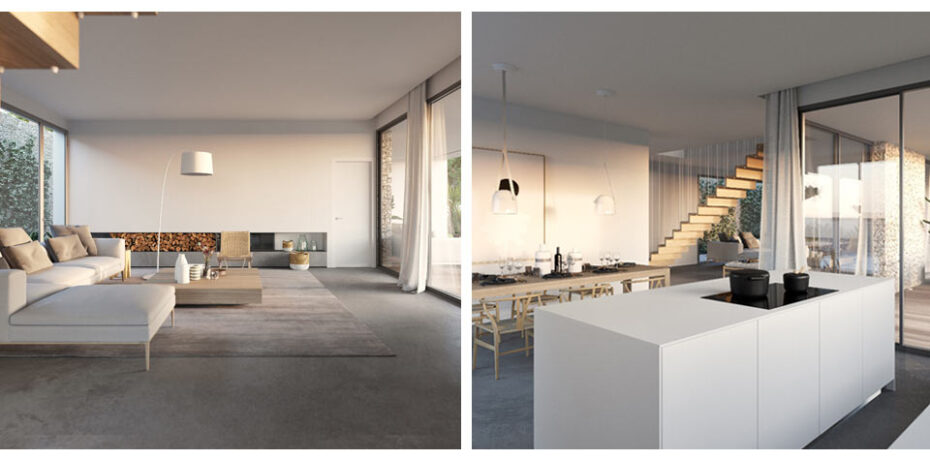 Any residential location, where such stunning Mallorca villas for sale are being built, most certainly deserves the attention of the property market and its hunters. Subach is wonderfully leafy, lovely well-kept gardens add to the appeal of this peaceful villa urbanisation.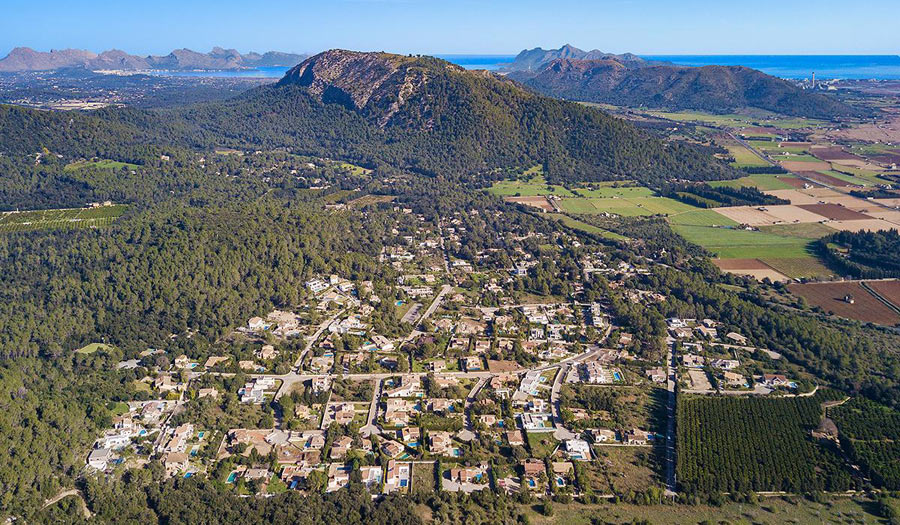 The tranquil location with low-price plots for sale
There is not one hotel in the Subach/Crestatx area, it is purely for local and foreign residents who do not necessarily want to be close to a lively town. It is the perfect go-between for property buyers, who do not want to live slightly isolated in their country finca with no immediate neighbours, who prefer a community where the villas form a neighbourhood that still allows for individual privacy.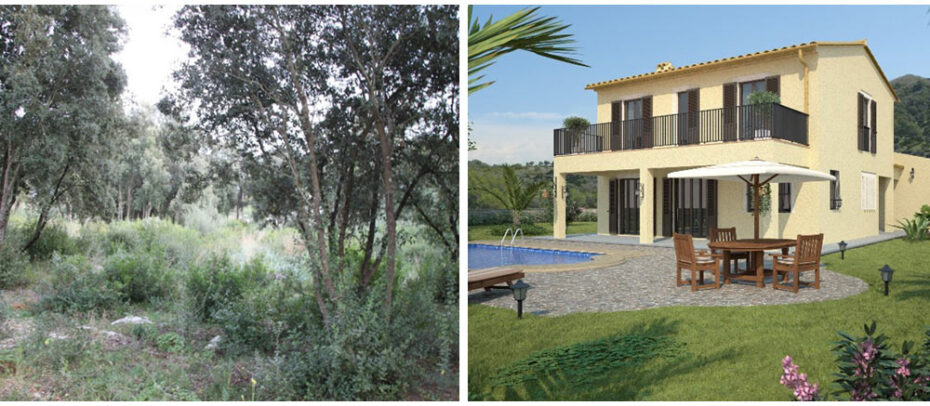 Subach's most convincing pros however are the prices, the fact that the area is perfectly situated between both popular market towns, Pollensa and Sa Pobla, has determined the sensationally reasonable prices of plots for sale there. Subach offers the ideal solution for undecided property hunters: buy a plot and have your villa tailor-made by the project managers and construction companies we can recommend to you.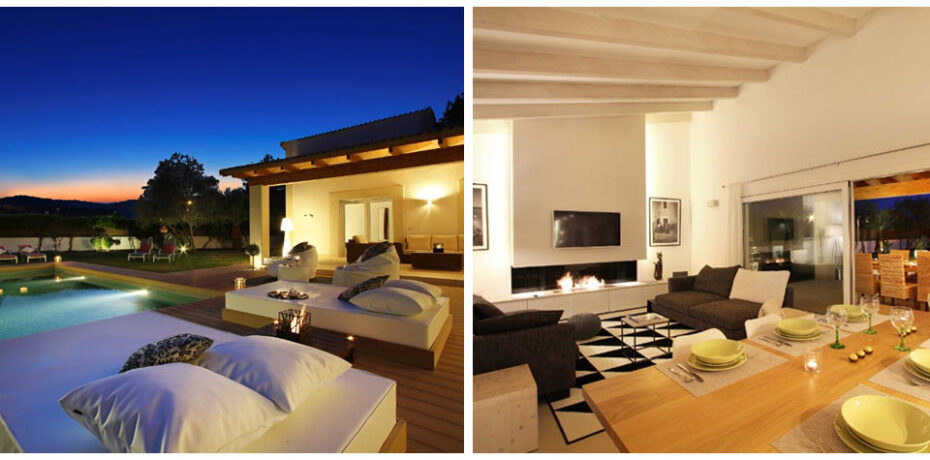 The family-friendly location with luxury villas
Property hunters looking for a "bargain" are descending on Subach and Crestatx with great enthusiasm. The prices here for a luxury villa for sale with pool like the one pictured above are simply sensational, once you close in on Pollensa, you can add a couple of hundred thousand Euros to the price tag! This villa is a typical example of the contemporary-style villas for sale in Subach that are being built to top sustainable standards, at prices well below the 1 million targets!
These areas are certainly the places to realise your personal dream of a family holiday villa with pool! Transparent and clear estimates, construction costs that are meticulously listed will ensure that you know right from day one what you have to pay, what your villa will stand you for. No hidden, additional costs popping up, no "oops, sorry wrong tiles" either, everything will be fitted and installed just like you had planned it with the project managers.
More General Info
Subach has been home now to the Mallorca International School, also called MySchool since September 2016 when it opened its doors. The school has been authorised by the Spanish and British authorities and graduates will be able to further their education at universities in the UK and Spain. MySchool is the long-awaited answer to the driving dilemma parents used to have as the other nearest international schools are in the Palma area.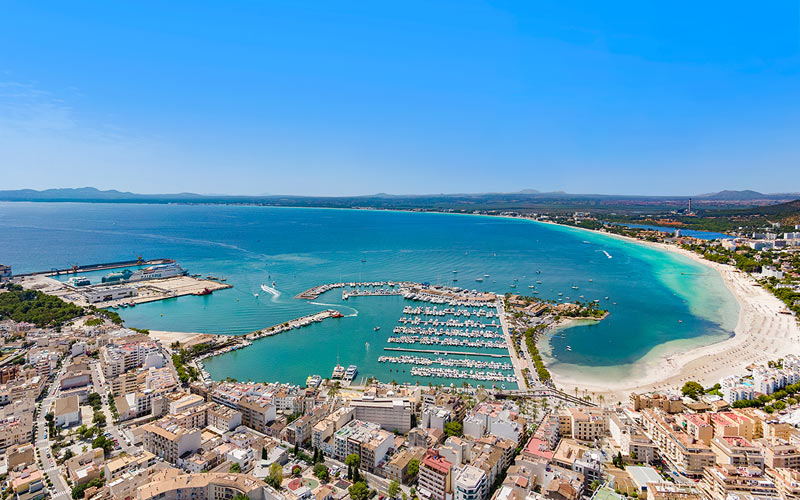 Ideally positioned between the market towns Pollensa and Sa Pobla, shopping facilities and local markets are within an easy drive in either direction, Sa Pobla being closer to Pollensa, which takes about 10 minutes to reach by car. The lovely beaches in the bays of Alcúdia and Pollensa are also about 10 minutes away by car.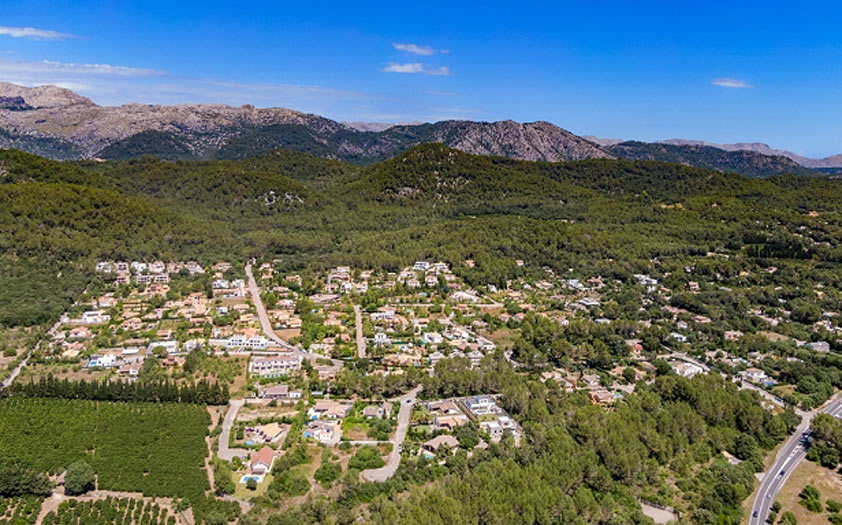 Come and speak to our experts about the plots for sale in Subach and having your villa built there. They can put you in touch with project managers and a superb construction company that already has built various villas which we can show you, you will get a good idea of these family homes in trendy Subach.